Will There Be A Season 15 Of The Little Couple?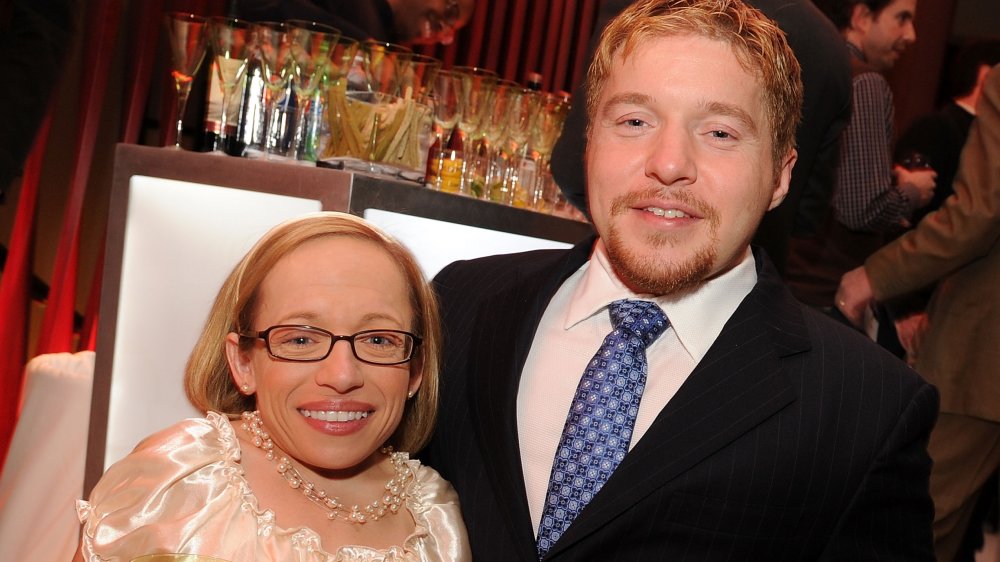 Stephen Lovekin/Getty Images
TLC's The Little Couple debuted all the way back in 2009, though that might be hard to believe. That means we've spent over a decade getting to know its central stars, couple Bill Klein and Dr. Jennifer Arnold, and falling for their rapidly growing family of adorable tots and pets. They're no ordinary couple, of course, with both Klein and Arnold having a form of dwarfism. Klein stands at just 4 feet tall while Arnold's even smaller at three feet and two inches.
The Little Couple has broadcast a whopping 14 seasons thus far, but Klein and Arnold's story is far from over and fans are clamoring to see what's going on in their busy lives. With 11 successful years on the air, Season 15 has to be just around the corner, right?
The Little Couple should be returning to screens this summer
Klein and Arnold are unique reality stars not just because of their size, but due to their impressive careers outside the realm of the reality TV arts and sciences. Klein, for example, is a successful businessman while his wife worked as a neonatologist. Their combined net worth is considerable, too, so, even if TLC wasn't a factor, the family would still be doing okay.
Fans have watched the couple go through some major life changes over the past 14 seasons, from adopting two children to moving to Texas and then, in Season 13, Florida after Arnold was offered a post as medical director of the John Hopkins All Children's Hospital. Even a hurricane couldn't derail their plans.
According to Premiere Date, Next Season TV, and TV Release Dates, TLC has yet to renew The Little Couple for another season. However, this doesn't necessarily mean it's not in production, or will be soon. The Cinemaholic points out Season 14 debuted in August of last year, so it's reasonable to assume it'll be back on our screens again some time in August 2020. There's certainly nothing to suggest, either on social media or from TLC, that the show has been canceled, so we can expect it to return for the time being.