The Tragic Death Of Michelle Obama's Father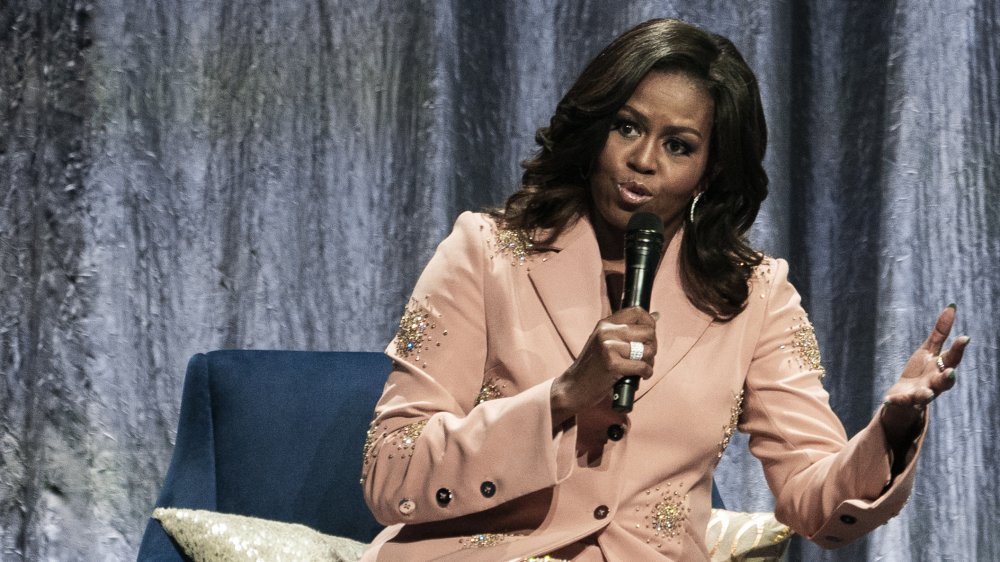 Martin Sylvest/Getty Images
Michelle Obama has endured, and triumphed over, more hardships than most of us will in a lifetime. And yet, the former First Lady still feels she has more to learn, hence the title of her bestselling memoir, Becoming — she chose the name because of how she feels she is still becoming the woman she's meant to be, and growing every day in the process.
The highly regarded activist has always been family-oriented, from growing up in the Chicago suburbs to running the White House. But she revealed that the death of her beloved father impacted her unlike any other loss in her life. She was still young at the time of his death, in her twenties, and far from the powerhouse she would become.
Michelle Obama learned a lot from her late father
Obama opened up about the immediate aftermath of her loss in Becoming, writing (via Express), "It hurts to live after someone has died. It just does. ...Food tastes like nothing. Colours go flat. Music hurts, and so do memories. Grief is so lonely this way."
As Today revealed, Fraser Robinson III was just 55 years old when he died in 1991. Obama shared with the publication that she saw a different side to her father during their family vacations to a holiday resort in Michigan. "Seeing him smile and kick back at this modest resort gave me... a fuller perspective on the man and what he carried with him," she reminisced.
In the lead-up to the release of Becoming, the lawyer, author, mother, and First Lady, shared some old family photos on Instagram, writing alongside one shot, "My father, Fraser, taught me to work hard, laugh often, and keep my word."
The memory of her father gives Michelle Obama daily strength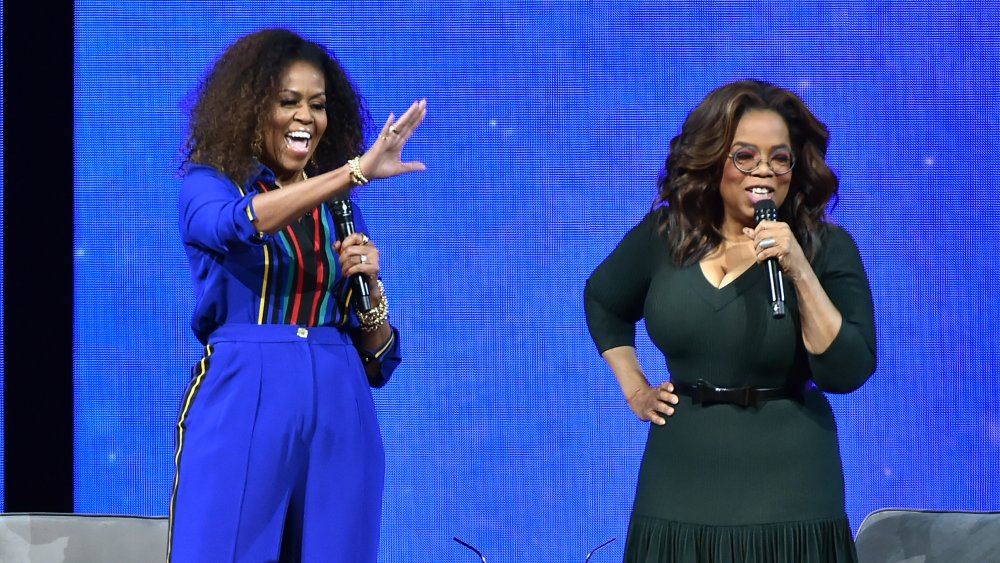 Theo Wargo/Getty Images
While giving a speech to graduates of a Chicago high school (via TIME), Obama pointed to Fraser's unstoppable work ethic, which she witnessed first-hand growing up in a household where, even after he was diagnosed with multiple sclerosis, she recalled how "every day, without fail, I watched my father struggle on crutches to slowly make his way across our apartment, out the door to work, without complaint or self-pity or regret".
The former First Lady encouraged those sitting before her to work harder for their parents and guardians, the ones who have sacrificed so they could get a better shot at life. "You need to stay hungry for them," she encouraged, acknowledging her own father was dead before the Obamas even entered the White House, having passed away from complications with his MS.
"He is the hole in my heart. His loss is my scar," she admitted. "But let me tell you something, his memory drives me forward every single day of my life. Every day, I work to make him proud."