Here's What You Need To Know About Susan Boyle's First Boyfriend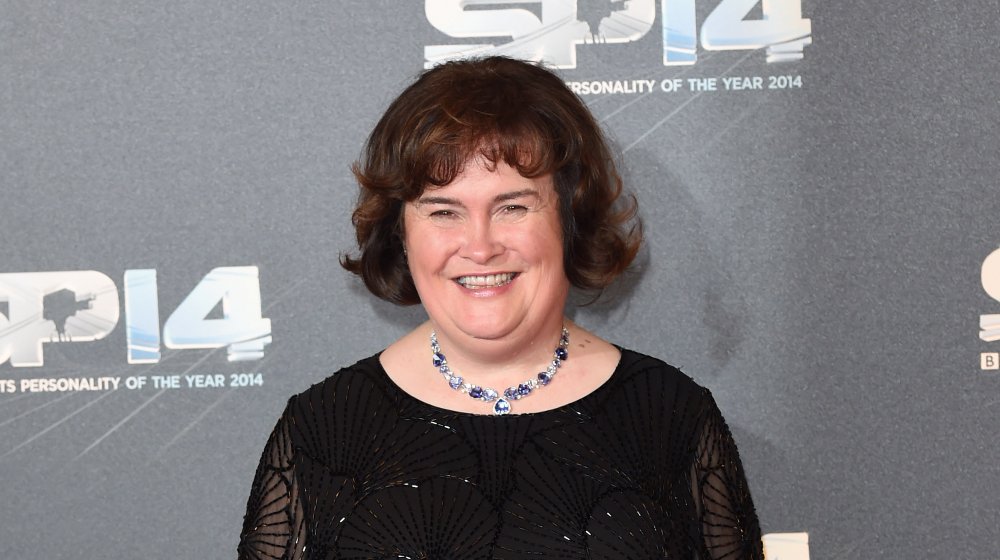 Karwai Tang/Getty Images
Millions of people worldwide fell in love with Susan Boyle when she initially appeared on Britain's Got Talent, her shy, unassuming demeanor belying an incredible voice that subsequently shot her to international stardom. Still, in spite of having millions in the bank and even a few Guinness world records under her belt, the perennially unlucky-in-love Scotswoman couldn't seem to find the right man to share her life with.
She famously revealed that she had never been kissed back in 2009, when Boyle became a reality TV sensation, but the years since have been much kinder to the West Lothian native, who was shocked by the gravity of her new-found notoriety. As the "I Dreamed A Dream" hit-maker admitted to People a decade after her fateful BGT audition, "The biggest change was really the instant fame, from being a wee unknown lady with a cat in Scotland to being recognized wherever I went. It took some getting used to."
Susan Boyle was 53 when she got her first boyfriend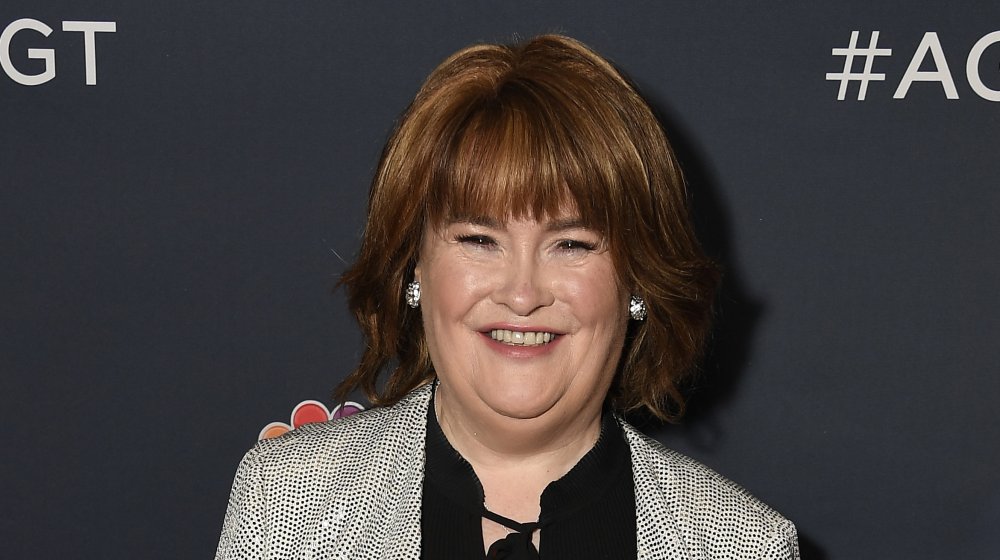 Frazer Harrison/Getty Images
As it turns out, being recognized everywhere Boyle went led to the Scot meeting her very first boyfriend, at the ripe old age of 53. Her spokeswoman confirmed to CBS News back in 2014 that Boyle had become acquainted with a Connecticut doctor during the U.S. leg of her tour. The couple met at a hotel in Clearwater, Florida and hit it off, leading to suggestions the mystery man might even make the move across the pond to be with Boyle ("That's the plan," her spokeswoman advised at the time).

CBS News noted Boyle told the U.K.'s Sun newspaper that the doctor was a "perfect gentleman" and she enjoyed spending time with him, although the Scottish singer was quick to clarify it was still early days. "I hope he comes over. I don't want to say any more about who he is right now as that would be unfair on him. All I'll say is we are around the same age and he was a very nice guy," she advised at the time.
He made a big impression on Susan Boyle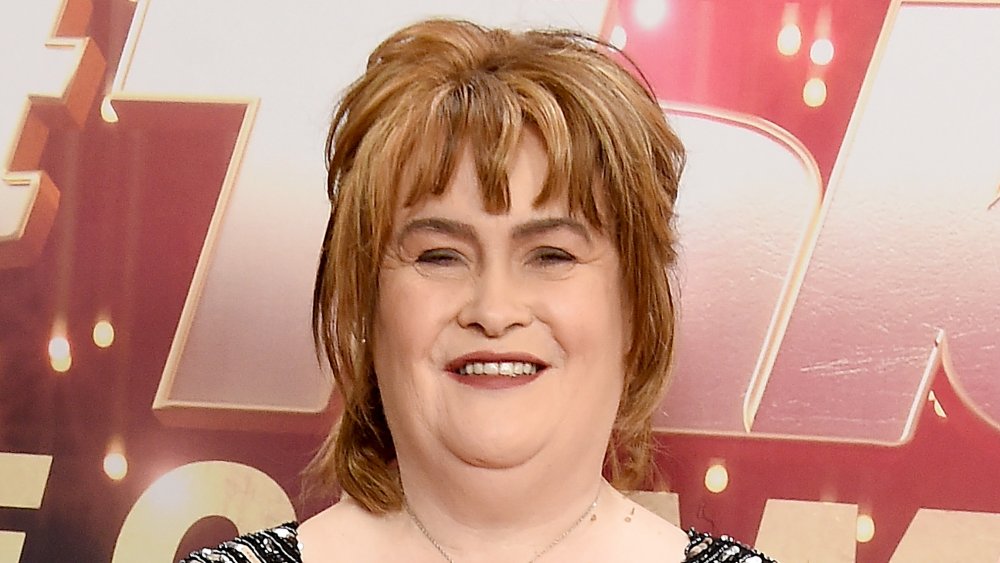 Gregg Deguire/Getty Images
Sadly, things didn't work out for Boyle and her doctor paramour. During a recent appearance on British talk show Loose Women, she admitted to not having even been on a date in the six years since their last dalliance. However, the Scottish singer revealed, "I came back with a smile on my face," after visiting the man, advising, "Let's just say he rubbed me up the right way."
Bizarrely, however, her team believed Boyle had been kidnapped because she disappeared without telling anybody where she was going. "They were really panicking because I had a show that night," Boyle explained. Although the date, which "Lasted exactly 45 minutes" according to Boyle, was fun, the guy wasn't right for her because, as the Scot reasoned, "I couldn't be dealing with keeping up with the correspondence." As for whether there's anybody new in her life, Boyle remained tight-lipped, simply telling the panel "not saying" when questioned.