This Is How The Botched Doctors Are Handling Quarantine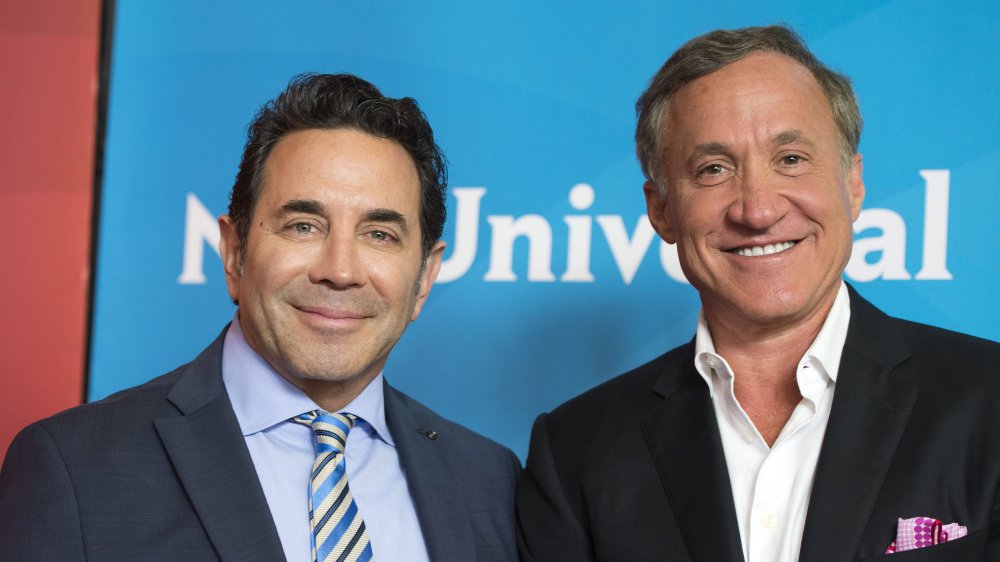 Valerie Macon/Getty Images
Quarantine due to the ongoing coronavirus pandemic has left many people either working from home, unsure if they'll ever return to the office or, worse, out of a job completely. Medical staff and healthcare professionals are among the most valuable during the pandemic, but when it comes to plastic surgery, you're out of luck if you're considering getting work done any time soon.
Spare a thought, then, for Botched stars and bros for life, Dr. Terry Dubrow and Dr. Paul Nassif, who without their work or their hit E! reality show to occupy their time, have found themselves without purpose during the lockdown. Luckily, these are two guys who know how to make the best out of a bad situation. Hell, it's the entire basis for their show, so are we really surprised?
Lockdown life suits the Botched doctors very differently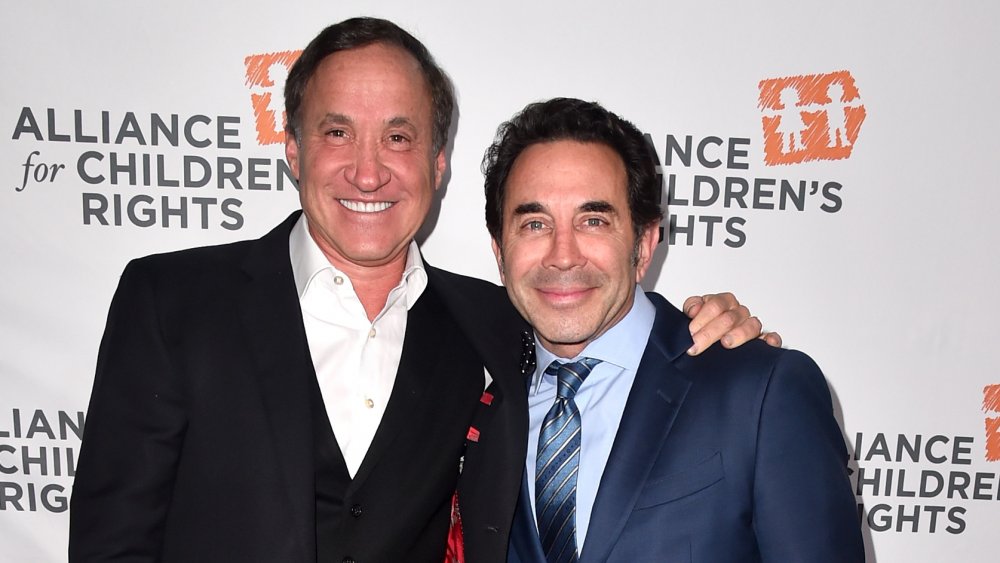 Alberto E. Rodriguez/Getty Images
Page Six caught up with the Botched stars along with Dr. Dubrow's wife and fellow reality TV star Heather Dubrow, a Real Housewives of Orange County alum, to pick their brains for tips on how to stay sane during this unprecedented global crisis. Dr. Nassif shared how he's working from home; by consulting with clients over Skype (minus the suit, of course — Dr. Nassif is enjoying doing so in his pjs). He's also been working out at his home gym and spending plenty of quality time with his dog, Sharky.
Dr. Dubrow, on the other hand, is doing his best to avoid those pesky carbs while stuck at home and in direct contact with the fridge, while his wife is enjoying cocktails at all hours (because it's five o'clock somewhere, of course). The busy couple is also homeschooling their children and taking care of two recently-rescued puppies. Suffice to say, the Dubrow and Nassif households are looking quite different at the moment.
The Botched doctors suggest now is the time to focus on skincare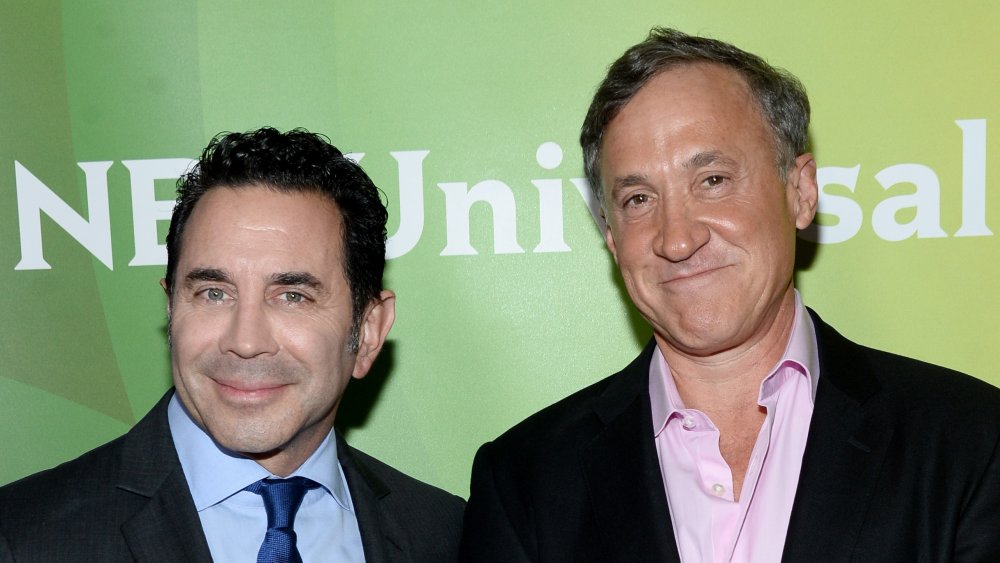 Matt Winkelmeyer/Getty Images
For those worrying about the upkeep of their Botox and fillers during lockdown, fear not, because the Botched doctors are on hand to advise on how to keep our faces looking ship-shape while we're quarantined. Although there are, obviously, more important things to worry about right now, as Dr. Dubrow told In Touch magazine, "This is not necessarily the time to focus on your plastic surgery needs, your Botoxes, [or] your fillers."
If the Botched star had his way, we'd all be focusing simply on eating right, sleeping right, and exercising as much as possible. However, if you're really concerned and looking for a way to keep your skin looking as radiant as possible, now is the time to focus on taking better care of it. Doing so could even be considered self-care during these troubled times. Both doctors suggest putting some real time and effort into your skincare routine, so that we can all emerge from this crisis looking well-rested rather than like pasty zombies.