Everything We Know About Kandi Burruss' New Bravo Show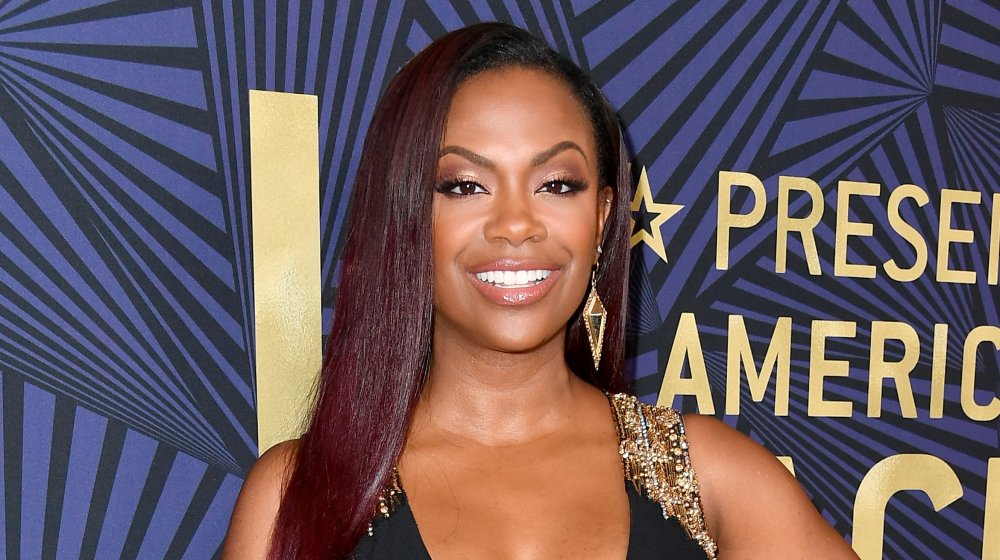 Earl Gibson Iii/Getty Images
Kandi Burruss is one busy lady. The Real Housewives of Atlanta stalwart enjoyed a successful a music career with girl group Xscape before boarding the hit Bravo show and, aside from continuing to work extensively in the music industry, predominantly as a producer, Burruss also has a sex toy line called Bedroom Kandi, a luxury kids' clothing line called Raising Ace, and a luxury fashion boutique called TAGS.
She's also got a popular southern restaurant, in the heart of her home-town, called Old Lady Gang. The reality star slash business mogul started with her mother and aunts, and is inspired by family recipes. Since the restaurant is doing so well and since the drama clearly can't be kept within its four walls (similar to another Bravo show, Vanderpump Rules, which takes place at Lisa Vanderpump's West Hollywood restaurant SUR), Old Lady Gang is reportedly getting its very own spin-off show.
Kandi Burruss' new show will take place at her restaurant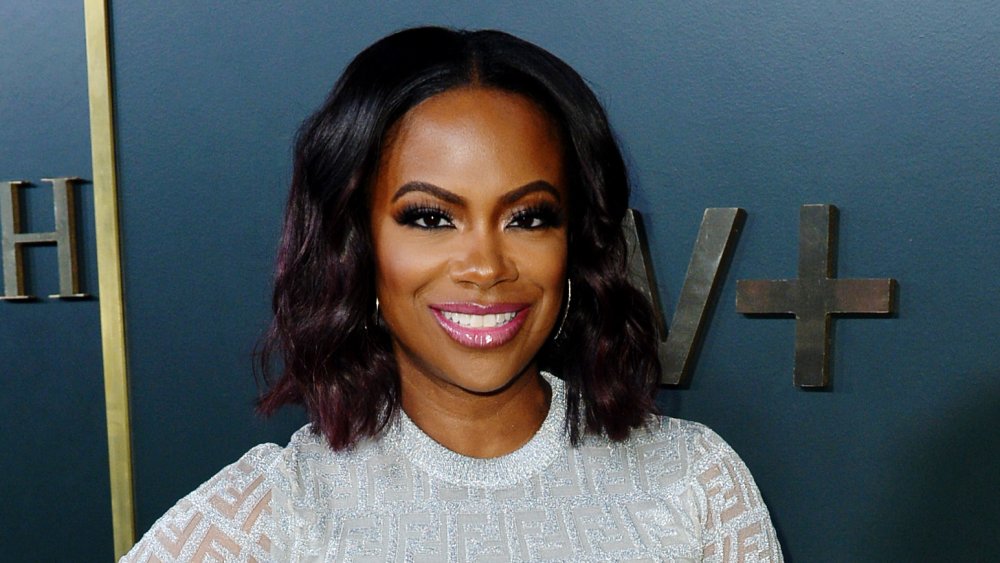 Jerod Harris/Getty Images
AJC reports the Georgia film office confirmed production is commencing imminently on the show, simply entitled Old Lady Gang. The restaurant currently has three locations, the first of which opened back in 2016. Since Bravo has yet to make an official statement, it's unclear whether the action will be relegated to one site or jump across all three. Burruss' mother, Joyce Jones, and aunts, Nora and Bertha, have all made fleeting appearances on RHOA, quickly earning reputations as fan favorites thanks to their hilariously frank commentary.

Old Lady Gang marks the fourth spin-off show Burruss has earned, following The Kandi Factory, which focused on her music business, Kandi's Wedding, which covered her nuptials to now-husband Todd Tucker, and Kandi's Ski Trip which was, well, exactly what it sounds like — a one-off special following her family ski trip. Clearly Bravo knows Burruss is where the money is at.
Old Lady Gang hit the news in February after a shooting took place at one of its locations. Burruss posted an emotional message on Instagram, writing, "My family and I are truly saddened by the unfortunate events that occurred at Old Lady Gang. ...We hope that you know and understand that the acts of violence that occurred yesterday evening do not, in any way, serve as a reflection of OLG or its values."