The Reason Love Is Blind's Carlton Morton Was Once On RHOA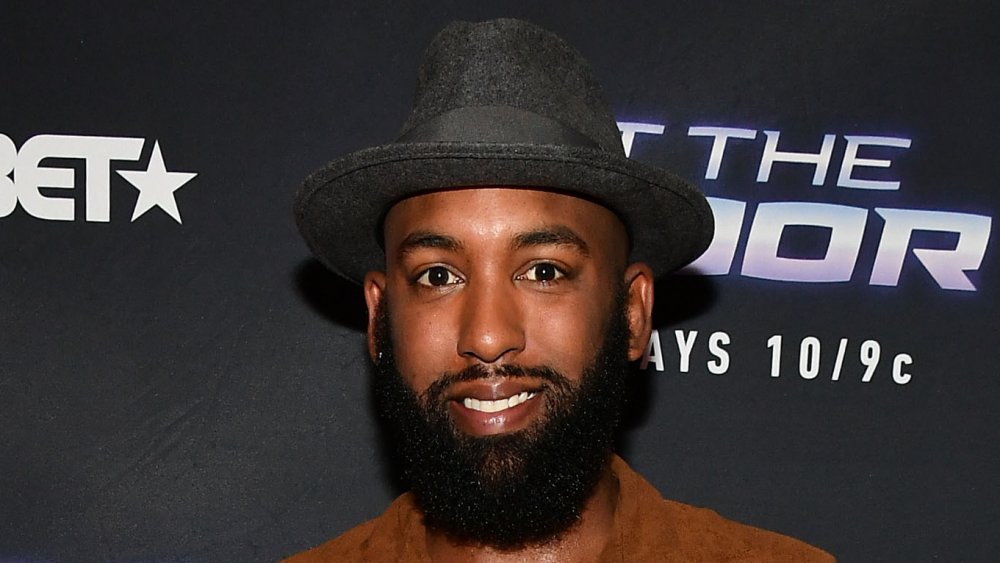 Paras Griffin/Getty Images
Netflix has cornered the binge-watching market with the entertainingly trashy Tiger King, but for those looking for a less animal-cruelty-based option, Love is Blind is it. The bizarre result of an unholy union between The Bachelor and 90 Day Fiance, it's deviously addictive. There have been questions about whether the show is real or scripted, but regardless of its veracity, there's no doubting Love is Blind's irresistible appeal.
As with any reality show, and particularly those based around that old chestnut, falling in love, Love is Blind had its share of fan favorites and villains. One participant, however, made an impression not just because of his performance on the show, but due to how familiar he was from a previous reality TV appearance.
Carlton Morton assisted Cynthia Bailey back in season 5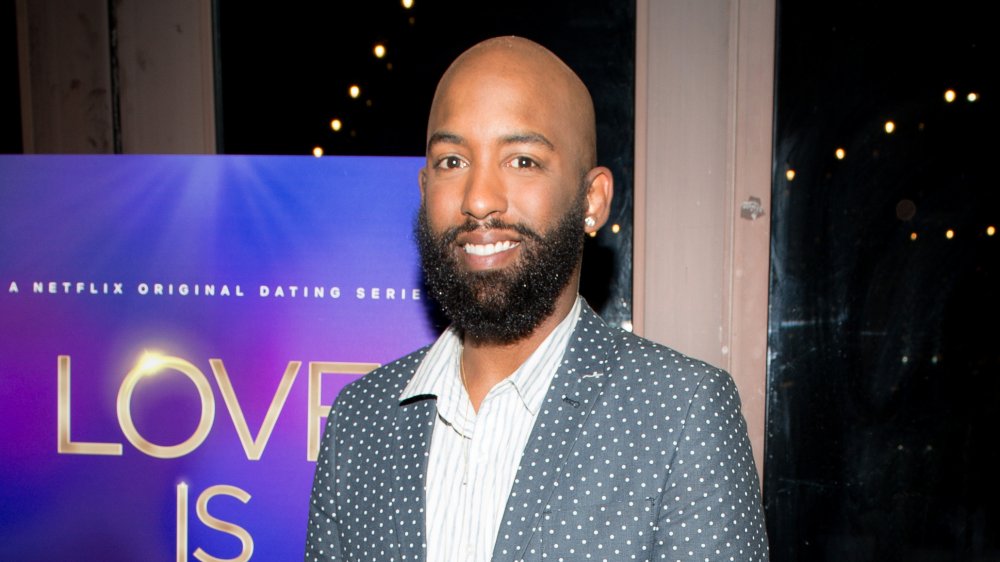 Marcus Ingram/Getty Images
Eagle-eyed viewers remembered Carlton Morton from a 2012 appearance on Bravo's Real Housewives of Atlanta. At the time, Cynthia Bailey was getting her business, The Bailey Agency, started, and was scouting models and holding auditions for a marketing campaign. Bailey reached out to newcomer Kenya Moore, offering her the opportunity to judge, due to her previous experience with the Miss USA pageant.
People advises that Morton was actually working as Bailey's assistant at the time and confronted Moore over her treatment of some of the models on set. An old clip showcases how Morton attempts to defuse the situation by asking Moore to have a bit more respect for the people they're working with, which leads to an argument and culminates in the then-new addition to the cast calling Morton a "b****" and asking her security to remove him. Bailey intervenes to save Morton.
Reality TV hasn't been good for Carlton Morton
Morton was criticized for keeping his bisexuality a secret on Love is Blind, telling CNN he was even receiving death threats at one point. After a 911 call for a possible suicide attempt (on Twitter he'd written, "Today is one of those days where I don't want to be here...") Morton vaguely told TMZ , "I'm dealing with this the best that I can."
Morton admitted in his interview with CNN that he struggled with his sexuality during the show, and revealed he'd been seeing a therapist to try to cope with those issues. The reality star also made an interesting reference to RHOA, explaining, "The first time I did reality TV, it was because of work and this time it was because of, like, trying to find true love."
Morton elaborated on how he wasn't prepared for people to be so harsh, even though he knew they'd judge him. The reality star regrets deceiving anybody, even unintentionally, and is hopeful about finding true love one day. Although, it probably won't happen on television.