The Reason Fans Think Stassi Schroeder And Beau Clark Are Already Married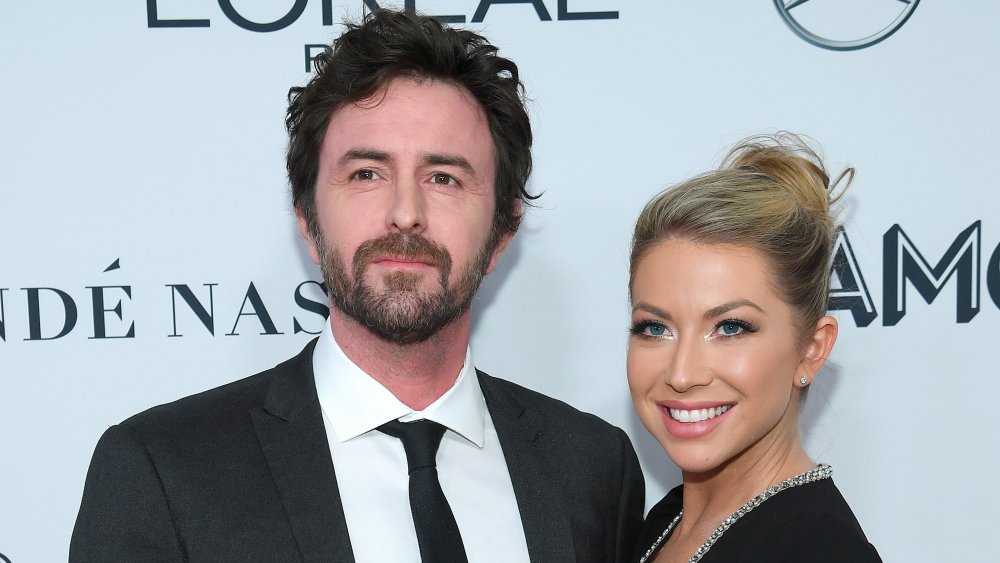 Dimitrios Kambouris/Getty Images
Vanderpump Rules fans know Stassi Schroeder waited what felt like forever for her beloved beau, Beau Clark, to propose to her, with her sweet-natured impatience playing out over many of the most recent episodes of the hit show. And, with news that her dream wedding in Italy might have to be postponed due to coronavirus concerns, Stassi was likely already on edge.
Now it seems the self-described control freak may have given up waiting altogether and simply eloped with her man. Fans of the reality star are wondering whether Stassi and Beau have already tied the knot, instead of waiting for a wedding that, sadly, they aren't sure is going to happen any more.
Stassi Schroeder set tongues wagging with a cryptic comment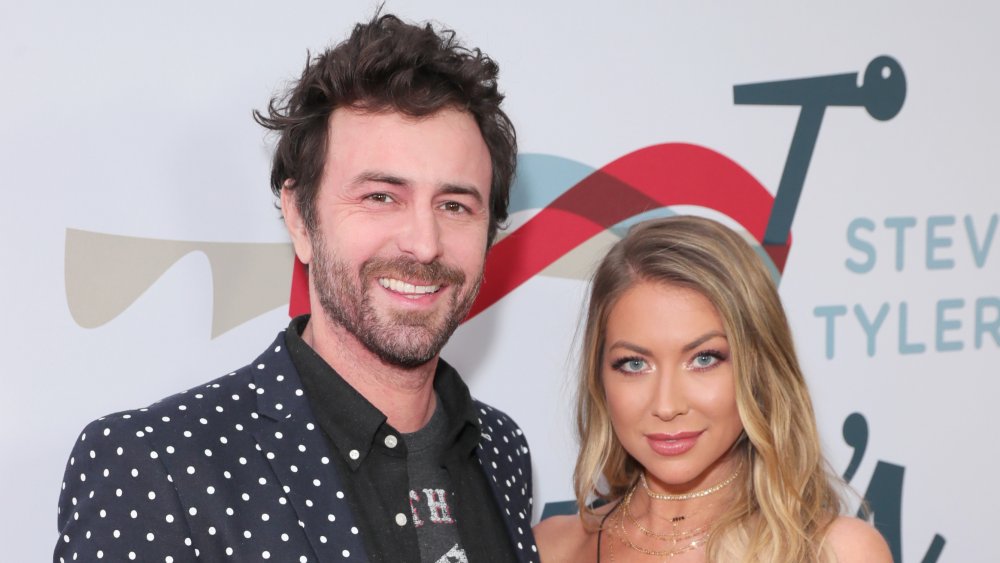 Leon Bennett/Getty Images
Questions were raised when Erin Foster reportedly wrote on Instagram, "Not to brag, but what a time to already have had your wedding," and, in a since-deleted comment screen-grabbed by Us Weekly, Stassi responded simply, "Preach." Fans immediately started wondering aloud whether this meant she'd already married Beau, although a source close to the couple told Us that's not the case.
Stassi recently tweeted, "So planning a wedding that may be nonexistent is fun. Def recommend," suggesting she was getting a bit tired of waiting around to see what was going to happen. The reality star, podcast host, and author, also responded cheekily to a fan asking for an update on the upcoming nuptials with, "We'd like an update too. Lol."
The happy couple are living together, at least, even if the ongoing pandemic forced them to move in a bit sooner than anticipated. Stassi and Beau purchased a stunning Hollywood Hills home together for $1.7 million back in January, as reported by E! News at the time.
Stassi Schroeder and Beau Clark are trying to stay positive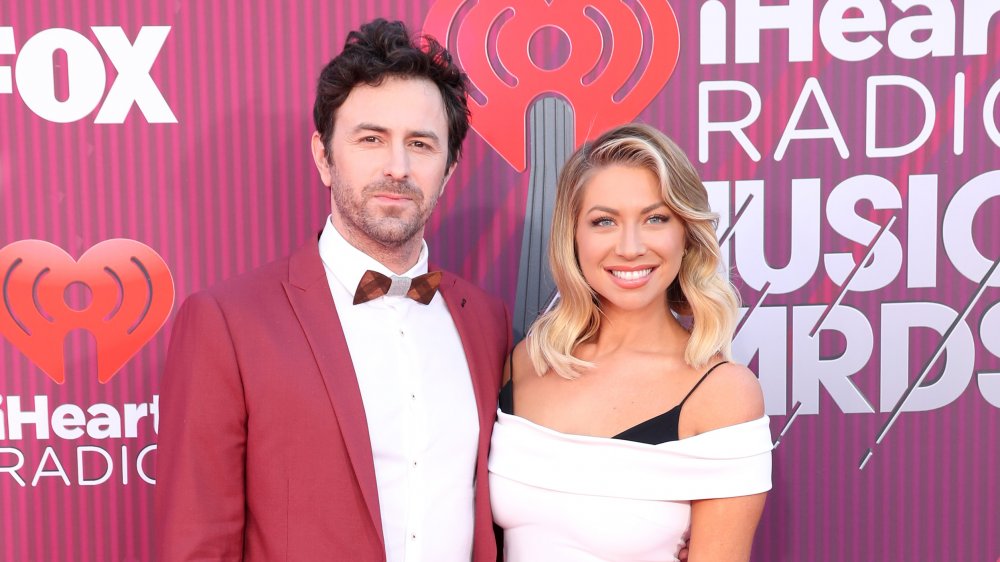 Rich Polk/Getty Images
Celebrity Insider reports that during a virtual launch party for the latest line of Loverboy spritz, Stassi advised that she and Beau are trying to stay positive, in spite of their difficult circumstances. "I was thinking about that the other day. I was like, 'Well I already have my dresses,' but are people actually making them right now? Because that's not essential. You know what I mean?," she said.
The Vanderpump Rules star also admitted, "I've, like, given up the dream of having an awesome, big wedding. I won't be crushed if it doesn't happen. I give zero f***s at this point." However, Stassi confirmed on a recent episode of Watch What Happens Live with Andy Cohen, via Hollywood Life, that they'd booked their flights because, understandably, "They're really cheap right now."
A source previously confirmed to the publication that the couple was focused on safety first. "The last thing they want to do is jeopardize anyone's health, so if plans have to change, unfortunately, they'll have to change," they advised.