How Paul Nassif Really Feels After Learning The Sex Of His Baby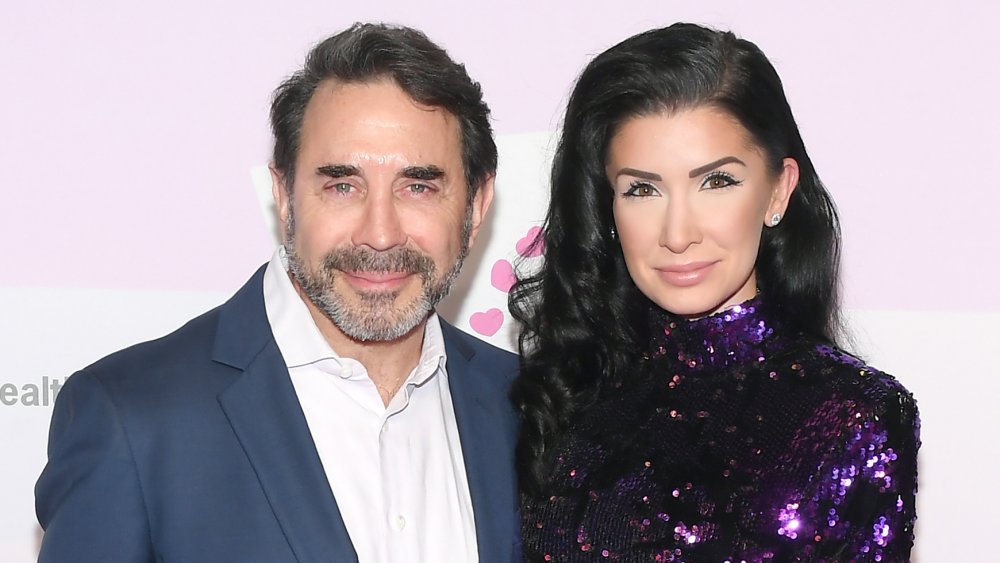 Bryan Steffy/Getty Images
Last week, Paul Nassif of Botched and his wife Brittany revealed they were expecting a baby. The couple who got married in September 2019 shared their excitement with the world via E! News, with the Botched star enthusing, "I'm excited... It's been a while, my youngest kids, my twins, just turned 14 yesterday. And obviously it's fun to be a dad again to a baby." But in true Paul Nassif style, the reality TV star had a few more thoughts to share with the world after his baby's gender reveal yesterday.
According to Nassif's Instagram, Brittany surprised her husband with a golf-themed gender reveal that resulted in a pink explosion, meaning their baby is, of course, a girl. And the good doctor seems to be over the moon! "In my heart I knew it was a girl," Nassif told E! News. "We have three boys and a boy dog... it was finally time to have a little girl," he continued, referring to the three children he shares with ex-wife Adrienne Maloof.
Paul Nassif always thought his first child with Brittany would be a girl
As it turns out, Paul Nassif really did know they were going a baby girl all along. "I see at least one in the future," he admitted to E! News last November. "I have three boys, so you know what we're missing." During the same interview, Botched co-star Terry Dubrow suggested that a baby girl was exactly what Nassif wanted, which makes sense given Nassif's sentiments on Instagram. "My heart is racing!" he wrote alongside a video of the gender reveal. "This is truly one of the best days of my life... I can't wait to meet you, baby girl!"
Brittany and Paul Nassif's baby girl is due in October 2020. Like Nassif, Brittany told E! News she's "very excited." However, she also admitted that she's nervous, which is completely understandable given she's a first-time mom. "I'm also a little nervous too, because it's a different experience, something new, especially when your body's changing. It's amazing what your body can do."