The Real Meaning Of HGTV Star Jasmine Roth's New Baby's Name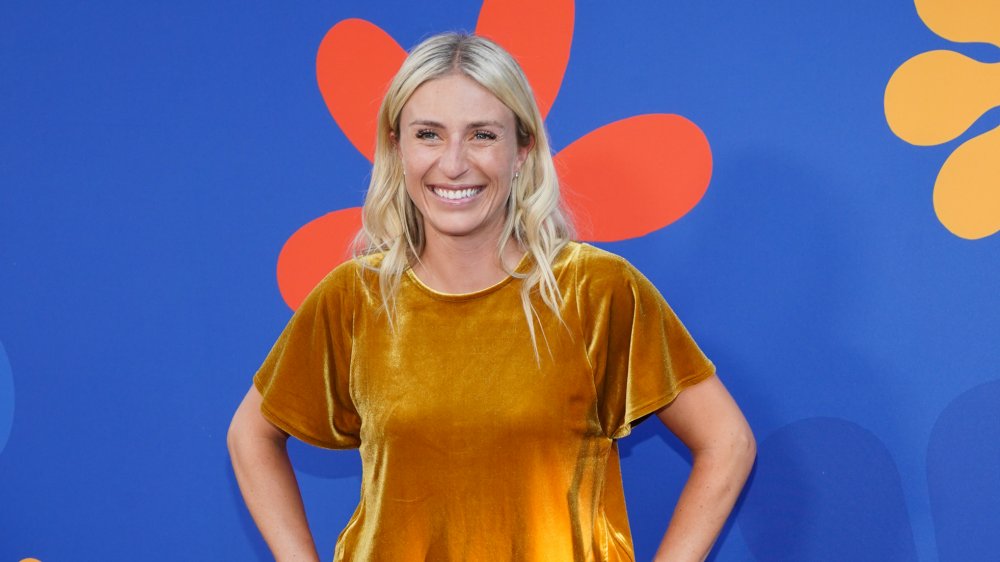 Rachel Luna/Getty Images
As any HGTV fan knows, Hidden Potential star Jasmine Roth and her hubby Brett have been awaiting the arrival any day now of a new addition to their family, and "any day" finally arrived! On April 21, 2020, they welcomed their first child together, a healthy 7-pound, 3-ounce baby girl. As Jasmine told People, "It's a scary time to bring a child into the world when it feels like up is down and down is up, but as soon as we saw her precious face all the fear and anxiety melted away."
Jasmine's Instagram baby announcement included a "coming attractions" preview, as she said she "[c]an't wait to share lots of details about the birth, her name, and our hospital stay," but to date, all we know about the baby's name is that she is called Hazel Lynn Roth. While we are not, as yet, privy to all the details as to why Jasmine chose this particular name — was Hazel a favorite aunt? Or is she just a fan of the tree, or perhaps a regular user of the natural beauty product witch hazel? — we'll be updating as soon as we do find out. In the meantime, however, we can share a little background on the meaning behind both names.
The meaning of Hazel as a baby name
Hazel, according to Baby Center, is the name of a tree (the one that those Nutella-flavoring hazelnuts come from), and might also refer to the brown-green eye color. They consider it a nature-inspired name, an autumn-themed name (despite the springtime arrival of this little Hazel), and also a hipster baby name. Nameberry says Hazel is a popular name for celeb babies, with Julia Roberts and Emily Blunt being among the famous moms with a little Hazel at home (or not so little, in Julia's case, as her Hazel's now a teen). Historically, Hazel was one of the botanical names that were trending around the turn of the last century, and mid-century Hazels include a 1950s cartoon witch (via Animation Magazine) and a wacky maid with her own 1960s sitcom (via IMDb). The name Hazel fell out of favor during the latter part of the 20th century (not surprisingly, as who'd want to name their kid after a witch or a maid?), but made a resurgence in the 21st century. The best-known fictional Hazel today is probably the heroine from YA novel-turned-five-hanky-sobfest-movie The Fault in Our Stars.
The meaning behind the baby name Lynn
According to Baby Center, the name Lynn peaked in popularity around 1960, and pretty much flatlined around the beginning of the millennium. Many famous Lynns are older folks, including the late actress Lynn Redgrave, born in 1943, and football player Lynn Swann, born in 1952 (via Ranker). Lynn Swann, BTW, is a dude, since Lynn is considered to be a unisex name. Think Baby Names notes that Lynn is still quite popular as a middle name, with Jamie-Lynn Sigler (Meadow from The Sopranos) and Jamie Lynn Spears (sister of Britney) being perhaps the best-known of these. Country singers Margo Price and Frankie Ballard each have a daughter with the middle name Lynn, as well: Nameberry gives those names as Ramona Lynn and Pepper Lynn, respectively.
As to what the name stands for or symbolizes, Baby Center says Lynn means "cascade," while Think Baby Names lists a variety of possible meanings: "ruddy-complected," "lake," "waterfall," "pool," or even (as a diminutive of the Spanish name "Linda") "pretty."