Who Is Hidden Potential Star Jasmine Roth's Husband?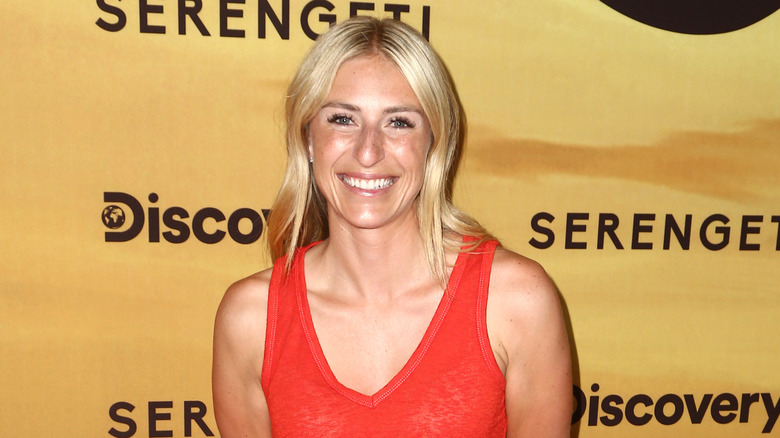 Tommaso Boddi/Getty Images
Jasmine Roth's star is on the rise. She has her own hit HGTV home renovation show, Hidden Potential, she took part in A Very Brady Renovation, a four-part series featuring the original Brady Brunch kids making over the original Brady home, and she's starring in a renovation competition series called Rock the Block.
The ex-fitness instructor and Built Custom Homes founder has a sunny, Instagram-friendly lifestyle, completed by her equally fabulous husband, Brett Roth. The two are a match made in heaven online but keep their relationship firmly off camera, leaving Brett as a bit of a question mark.  
How did Jasmine and Brett Roth meet?
The two originated as roommates, at Northeastern University in Boston, starting their relationship "backwards" as Jasmine admitted in an interview with Country Living. Both majors in entrepreneurship, they became fast friends. By the end of fall semester, they realized romantic feelings were emerging. As of 2019, they've been together for 13 years.
Jasmine's grandmother, who visited and enjoyed a home-cooked dinner courtesy of Brett, noticed a spark early on. "My grandma told me later that she leaned over to my mom and said, 'He's the one,'" the HGTV starlet recalled. They tied the knot in 2013, with Jasmine acknowledging, "We didn't move in to live together forever, but it just kind of happened." 
What does Brett Roth do for a living?
In contrast to other HGTV couples, such as Chip and Joanna Gaines of Fixer Upper fame, the Roths don't actually work together. Though, if producers had their way, they would. "Early on, I think [the producers] were trying to fit us into that kind of prior mold of other shows where they do follow that story-line, and it just didn't really work," Jasmine explained to Country Living.
Her husband is busy running a national staffing business with his family, so their work lives are separate. "He gets up every day and puts his suit on, and I get up every day and put my work boots on," Jasmine advised, noting she appreciates they can do their own work and still support each other.
They're both self-described HGTV fans, too, so Jasmine being discovered on Instagram came as a thrilling shock. Brett, for his part, has his own Instagram account dedicated to his passion for meat (dubbed "The Meatatarian") alongside his regular account, which showcases the happy couple on enviable vacations and at various glamorous events together. One thing is evident by their social media: Their support for each other always front and center.