This Is The Most Important Lesson Erika Jayne Learned On RHOBH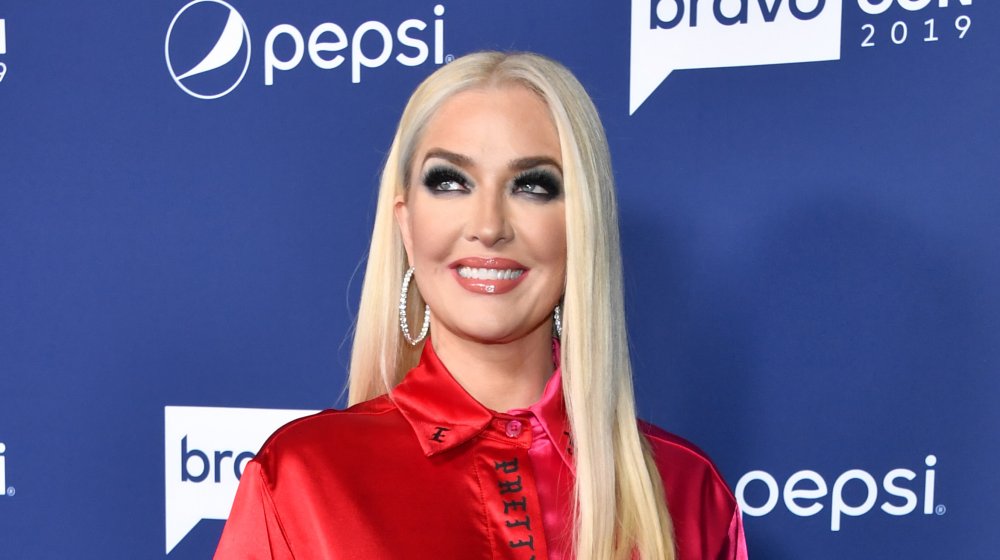 Dimitrios Kambouris/Getty Images
Erika Jayne joined The Real Housewives of Beverly Hills in 2015, but it feels like she's been a part of their swanky L.A. set forever. The glamorous performer with the take-no-prisoners attitude has clashed with almost everybody on the show, but remains a fan favorite due to her ability to be authentically herself at all times (hell, she titled her memoir Pretty Mess).
Unlike the vast majority of reality stars, Jayne is notoriously private, and is often leveled with accusations of being cold as a result. As her profile grows ever bigger, however, the singer, dancer, and author finds herself increasingly under the microscope. And, in keeping with her general outlook thus far, Jayne is fully capable of telling anyone who asks exactly how it is, a lesson she may have learned on RHOBH.
Erika Jayne learned to be herself from RHOBH
Frazer Harrison/Getty Images
In an interview with Billboard, Jayne made it clear that the drama on RHOBH is not manufactured, despite protestations to the contrary from long-time fans of the show. As Jayne argued, if you put a group of strong personalities in the same environment for an extended period of time, sooner or later they're going to clash. She did make it clear, however, that their group are all really friends outside of the show. She watches RHOBH herself, reasoning that because she lived it, it must be relived.
On the biggest lesson she's learned from the show, Jayne explained, "You learn to be quick on your feet, stand your ground. I've always been kind of unapologetic, but you grow into that or into your own skin." As she sees it, there are only two ways one can go through life: Either by becoming the person you know you are, or shying away from it. "It will test your strength and patience — it will definitely run the gamut so you can figure out a little bit more of what you're made of," she described of the experience of being on the hit Bravo show.
RHOBH taught Erika Jayne to be patient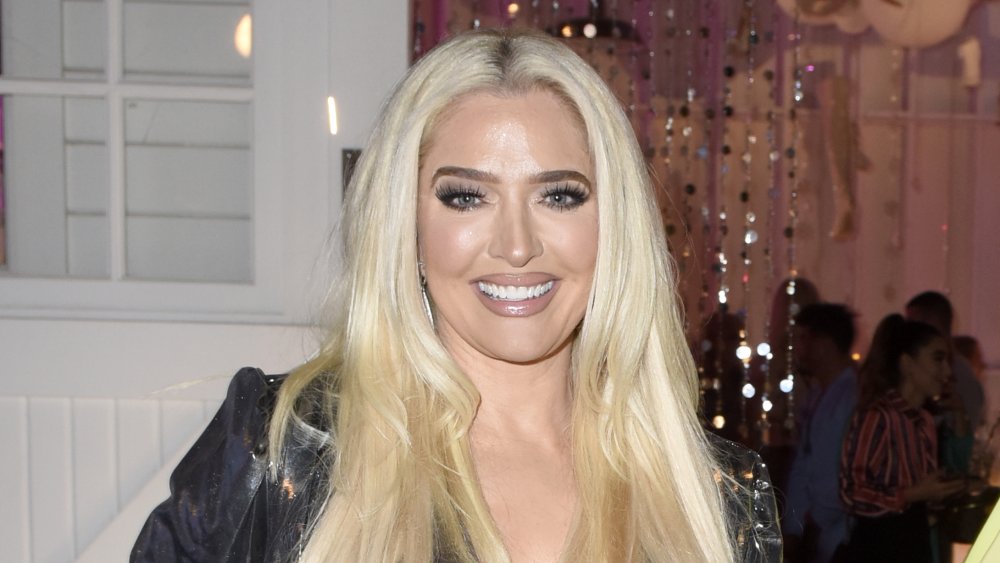 Vivien Killilea/Getty Images
Jayne truly knows all about strength and patience, considering the scrutiny that's constantly focused on her 20-year marriage to husband Tom Girardi, who's 32 years her senior. The star is constantly amazed at how people aren't over their age difference after two decades. 
Most recently, the coronavirus quarantine has given her and Girardi some much-needed quality time together. In fact, Jayne's run in Chicago on Broadway was cut short due to the pandemic. "Tom and I spend a lot of time at the kitchen table chatting. ...We go to bed early, which is I know kind of lame, but in the same time kind of nice. So it's been fun," she shared on The Jenny McCarthy Show, adding that despite all the togetherness, "We haven't been ready to kill each other!"