1-Year-Old Baby Archie Looks Just Like Prince Harry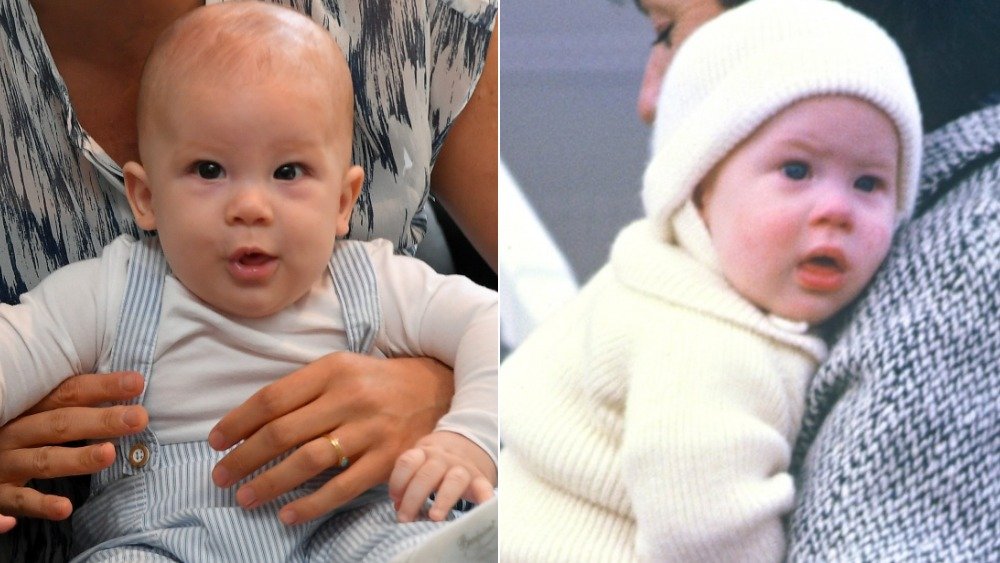 Pool/Getty Images, BACKGRID
Baby Archie is officially 1 year old! To celebrate the little tyke's birthday, his parents, Prince Harry and Meghan Markle, posted a video of him on Instagram. The video was not uploaded to their Instagram page as Harry and Meghan stopped posting to their official account, @sussexroyal, after they stepped back from the royal family and gave up their positions as senior royals. Instead, the video was uploaded to the Instagram page of the non-profit Save The Children UK.
While the video was a much-awaited glimpse of Archie, who fans haven't seen a new image of since December when the Duke and Duchess of Sussex shared a picture of the young royal in his father's arms (per Hello!), updating their fans around the world wasn't the only reason Archie's parents decided to post the video. Save The Children UK is raising funds to "help children & families who've been hardest hit by the coronavirus crisis, both in the UK & around the world," according to their Instagram bio.
In the caption of the video, the organization asked for donations to help those impacted by the pandemic. "As the world grapples with the coronavirus pandemic, children's lives are being turned upside down," they wrote. "By donating to Save with Stories, you can support the most vulnerable families in the UK and around the world by helping to provide early learning packs, supermarket vouchers, essential household items and virus protection."
Baby Archie is the spitting image of Prince Harry
In the video, Meghan reads a book out loud to baby Archie. Her acting skills are on full display as she animatedly reads from Duck! Rabbit! and Archie helps turn the pages. Partway through the book, Archie gets restless and tries to grab another book for his patient mama to read.
While Prince Harry cannot be seen in the video, his laughter can be heard throughout the short clip. The absence of his face from the family moment isn't felt too keenly, though, as Archie is the spitting image of Prince Harry and looks just like his dad did as a baby. While Archie doesn't have much hair yet, we can see that he will soon have a full head of red hair just like Prince Harry, who confirmed that his only child is a redhead back in October (via People).
While this isn't the first time that royal watchers have observed just how much baby Archie looks like his dad, the resemblance is becoming more and more uncanny as he grows older. Happy birthday Archie!