The Real Reason Chrissy Teigen Is Taking A Social Media Break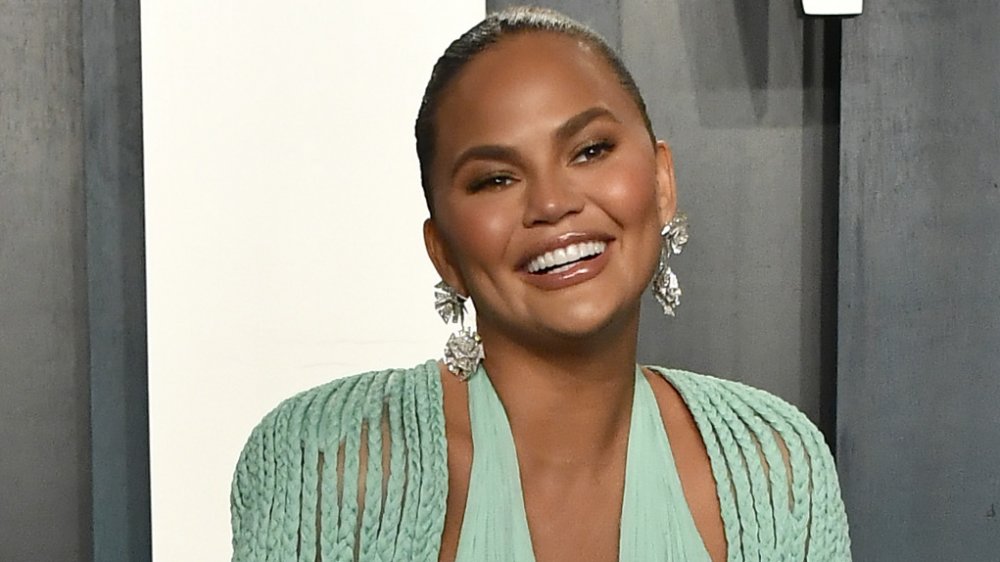 Frazer Harrison/Getty Images
Chrissy Teigen is quite popular on social media and is especially notorious for her presence on Twitter, where she reveals everything from what she can't stand about her husband, John Legend to why she can't go to bed without bringing two eggs with her. It looks like her 12.7 million Twitter followers are in for a disappointment, though, as she recently announced that she's taking a break from social media.
Her hiatus seems to be due to a comments from cookbook author Alison Roman, who recently criticized Teigen's business model, and possibly by several recently re-surfaced tweets that were criticized by the internet. "This is what always happens," wrote Teigen on her now-locked Twitter account (via E! News). "The first day, a ton of support, then the next, 1 million reasons as to why you deserved this. It never fails."
In another tweet, the model wrote "I really hate what this drama has caused this week. Calling my kids Petri dish babies or making up flight manifests with my name on them to Epstein island, to justify someone else's disdain with me seems gross to me so I'm gonna take a little break."
Chrissy Teigen said she was upset by Alison Roman's comments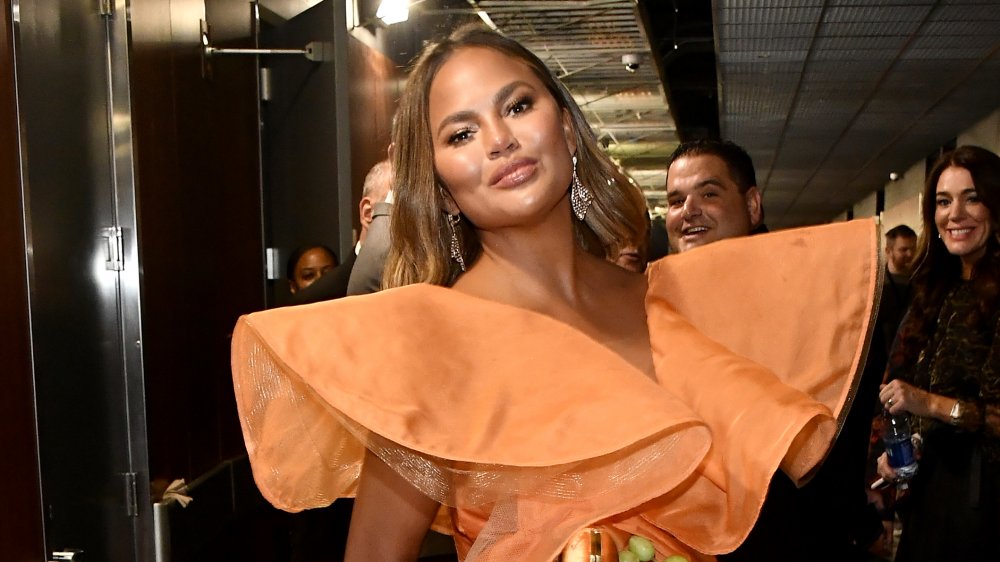 Frazer Harrison/Getty Images
Teigen also tweeted that she was hurt by Roman's comments, who criticized the model in an interview with New Consumer that was published last week. "Like, what Chrissy Teigen has done is so crazy to me," said Roman. "She had a successful cookbook. And then it was like: Boom, line at Target. Boom, now she has an Instagram page that has over a million followers where it's just, like, people running a content farm for her. That horrifies me and it's not something that I ever want to do. I don't aspire to that."
"This is a huge bummer and hit me hard," wrote Teigen (via E! News). "I have made her recipes for years now, bought the cookbooks, supported her on social and praised her in interviews. I even signed on to executive produce the very show she talks about doing in this article."
Roman later apologized on Twitter, but the damage had already been done and the flurry of negativity prompted Teigen to lock her account. Teigen's break seems to only apply to Twitter, though, as her Instagram account remains unlocked and she has been posting to the site.