Here's Why Tyra Banks Refuses To Work With Top Model Winners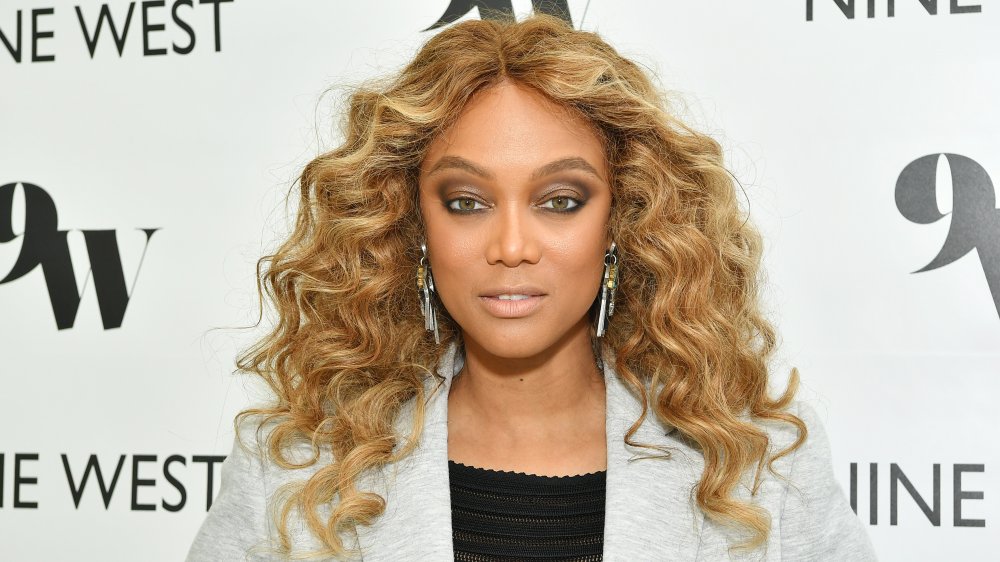 Amy Sussman/Getty Images
At the end of every cycle of America's Next Top Model, hostess and supermodel-in-her-own-right Tyra Banks poses for a stunning photograph with the winner, the two usually artistically intertwined and/or pressing their gorgeous faces together. And, although Banks has spent an entire season grooming this person for stardom, picking apart everything alongside the other judges until she (or he, in the later seasons of the show) is ready for the big time, once ANTM has wrapped, she doesn't work with them again.
So, what gives? Is it a contractual issue? Is Banks really picky about who she works with? Or is it something as simple as the opportunity not presenting itself once the cameras stop rolling and hostess and winner go their separate ways?
Tyra Banks doesn't want to show favoritism with ANTM contestants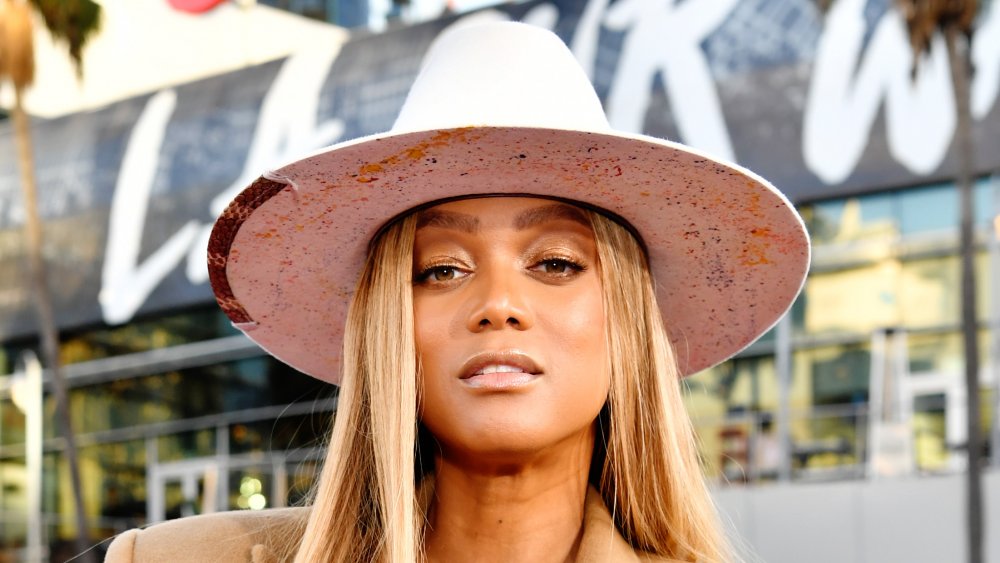 Emma Mcintyre/Getty Images
The Hollywood Reporter sat down with Banks in 2012 to enquire as to why she doesn't model with her ANTM winners, or even losers, once they've walked her runway for the last time. "I don't double dip, for ethical reasons," Banks explained simply, noting that she was considering managing a previous contestant at one stage but soon thought better of it. "Do you choose the one you think you will make the most money off of or the girl who you feel like deserves it the most?" she wondered at the time.
ANTM winners earn a modelling contract, but Banks is very clear that it is their responsibility to hold onto it once the year they've been allotted with the company is up. As Banks explains, "A lot of girls, some of them just want the crown. It's disheartening, like, 'I just won and I'm about to go back to my hometown and get a boyfriend and get me a baby.' But this is not a pageant."
Top Model was all about pushing beauty boundaries for Tyra Banks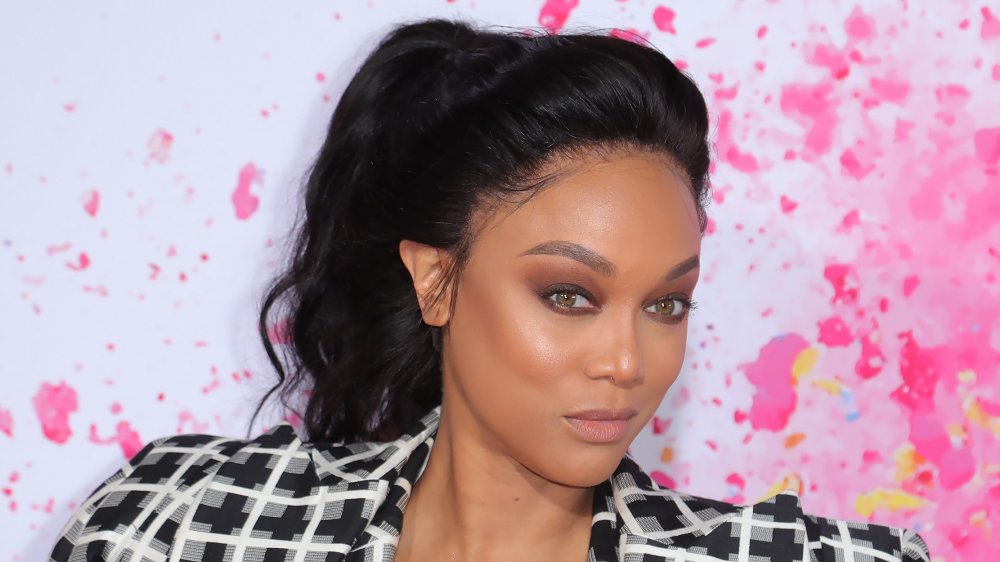 Leon Bennett/Getty Images
Banks did advise THR, however, that plenty of contestants are hungry for it and do find work, albeit typically outside of the States, so it can be difficult to parse who the most successful ANTM contestants actually are. "On American Idol, the guy or girl wins and their song is played on the radio around the world, whereas on Top Model, the girl may win and then book Spanish Elle or Japanese Vogue or South African Harper's Bazaar. These are huge magazines, but they are regional, so it's difficult to feel her success," she elaborated.
When EW asked Banks about some of her favorite past contestants on the show, she chose first plus-size winner Whitney Thompson, from Cycle 10, calling her victory "really special" as well as all the other ladies who broke boundaries in spite of their unconventionality, such as CariDee English, who had psoriasis, noting that when she was talking to those girls, she was also talking to the "millions of girls that look like her that are at home watching."