The Truth About Kyle Richards And Dorit Kemsley's Relationship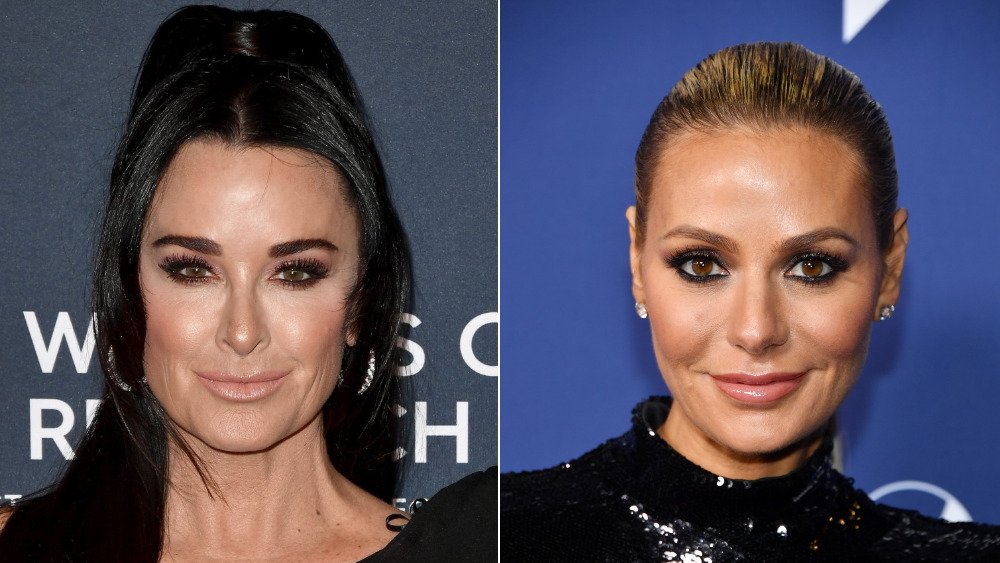 Frazer Harrison / Dimitrios Kambouris / Getty Images
Season 10 of the Real Housewives of Beverly Hills has really not disappointed thus far, with at least two burgeoning feuds, and significant intrigue about what exactly happened between Denise Richards and Brandi Glanville. Shockingly, after saying goodbye to BFF Lisa Vanderpump last season over the seemingly never-ending saga that was "Puppygate," Kyle Richards is on the outs with the friend she sided with over Vanderpump in that very same feud.
After the ladies reluctantly trekked out to Orange County to attend Teddi Mellencamp's day-long retreat, Richards took issue with Dorit Kemsley for showing up late, seemingly because she was too busy getting her hair and makeup done, and posing for photos (which she shared on Instagram) in her new mansion. Kemsley, for her part, pointed out that Mellencamp, the hostess, didn't seem to care, and Richards shouldn't either, since they all knew she'd be late. But it appears things have only gotten worse from there.
Kyle Richards and Dorit Kemsley's feud spilled into real life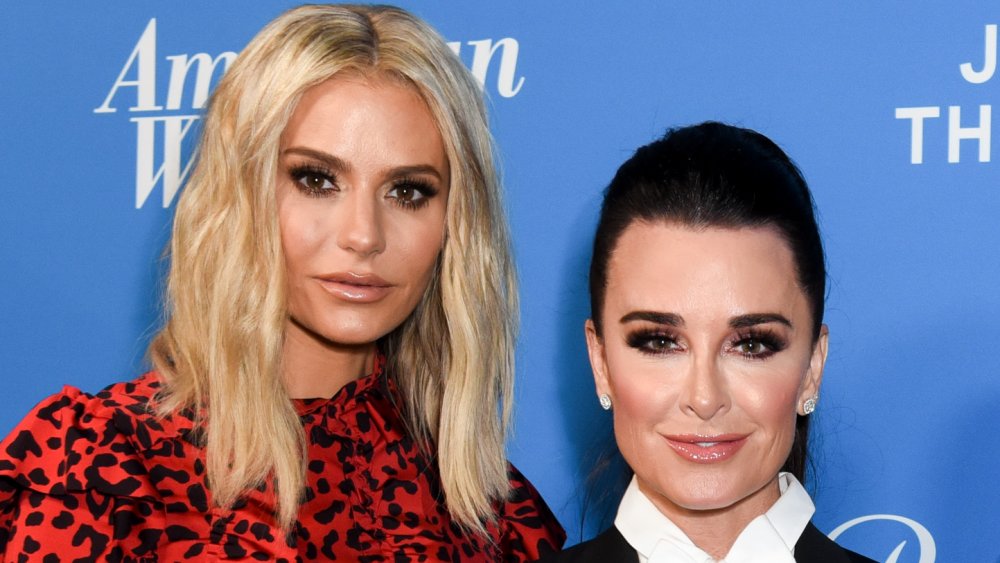 Presley Ann/Getty Images
The reality show fight spilled onto Twitter once the episode aired, with Richards reiterating her position on Kemsley's tardiness (while also breaking the fourth wall). "If she did not want to show up on time for Teddi I would have thought she would at least have to shop on time for her commitment to RHOBH... Like we all had to," she wrote. Of course, Kemsley swiftly replied to point out that Mellencamp told them they could show up whenever. "I wasn't even aware you were all traveling together and wasn't invited," she noted.
Richards then went on to argue that the fight was blown up because other people got involved. She also hinted that, "Things are going to get even worse soon." Kemsley again fired back, noting Richards didn't have a problem with others getting involved once they agreed with her. She also accused her of, "Making up a story," to which Richards responded simply, "I am not making up anything. Ask Erika."
Kyle Richards reckons she and Dorit Kemsley need time to cool off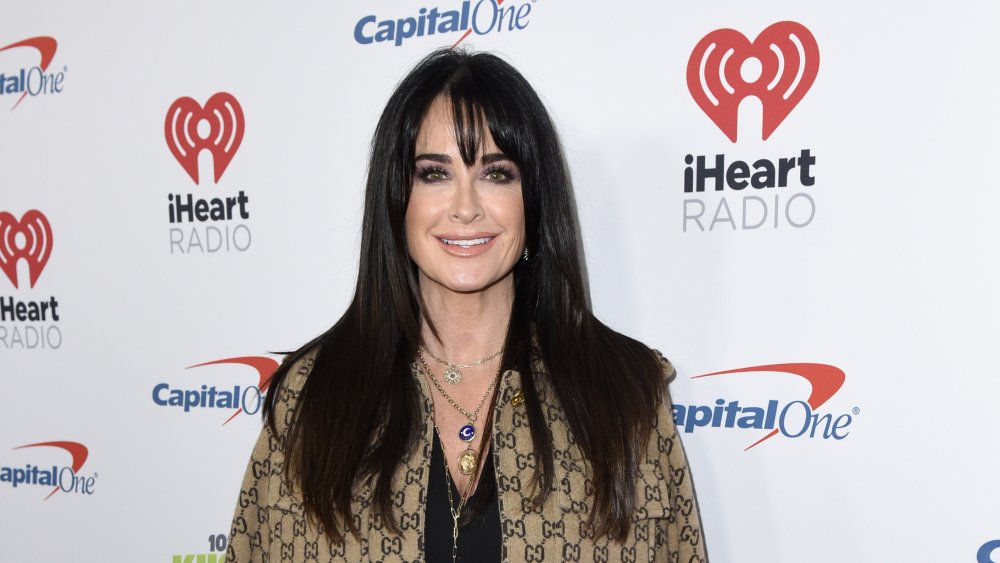 Vivien Killilea/Getty Images
In an interview with Us Weekly, Richards admitted the drama has negatively affected her friendship with Kemsley. She also pointed out that they've been having issues for a while, admitting, "I was really upset with her for the comments she made in the first episode about my business that weren't true. ...That's our livelihood." She was referring to how Kemsley suggested Richards simply put her name on a fashion line, meaning she wasn't as involved in the design process as the Beverly Beach creator.
"I just thought that was a low blow. So then when something like that happens, then when I go on Twitter, I'm not going to be as nice as I normally would," Richards explained. The RHOBH star confirmed she and Kemsley aren't speaking at the moment, though they are in a group chat together. Both women are still angry but Richards remains hopeful they can work it out. "We'll get over it. I really care about Dorit," she said.