Victoria's Secret Just Announced Sad News For Fans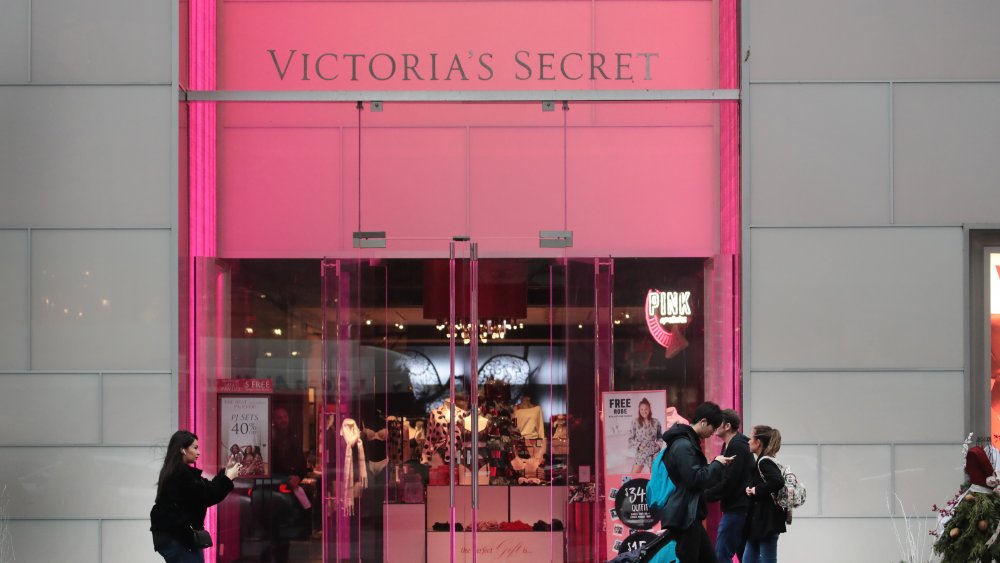 Scott Olson/Getty Images
When we were first told to stay at home and flatten the curve to keep COVID-19 from spreading, retail analysts told us the landscape would change, particularly if the shutdown was to continue for an extended period of time. Now we're getting a sense of just how many brands we could lose, including Pier 1 Imports, JCPenney... and Victoria's Secret, which will permanently lose 250 outlets across the United States and Canada (via USA Today).
Victoria's Secret has been in trouble for some time now. The decades-old brand, which was known for changing the look of women's lingerie in America, has been struggling to compete against Target, Kohl's, American Eagle, as well as various startups (via CNN). In February, Victoria's Secret's owner, L Brands, closed a deal with Sycamore Partners, a New York private equity firm that would give the equity firm 55 percent of the legendary lingerie maker; but when the pandemic came around, Sycamore backed out of the deal, leaving Victoria's Secret without a savior — at least for now.
Victoria's Secret changed the way America viewed lingerie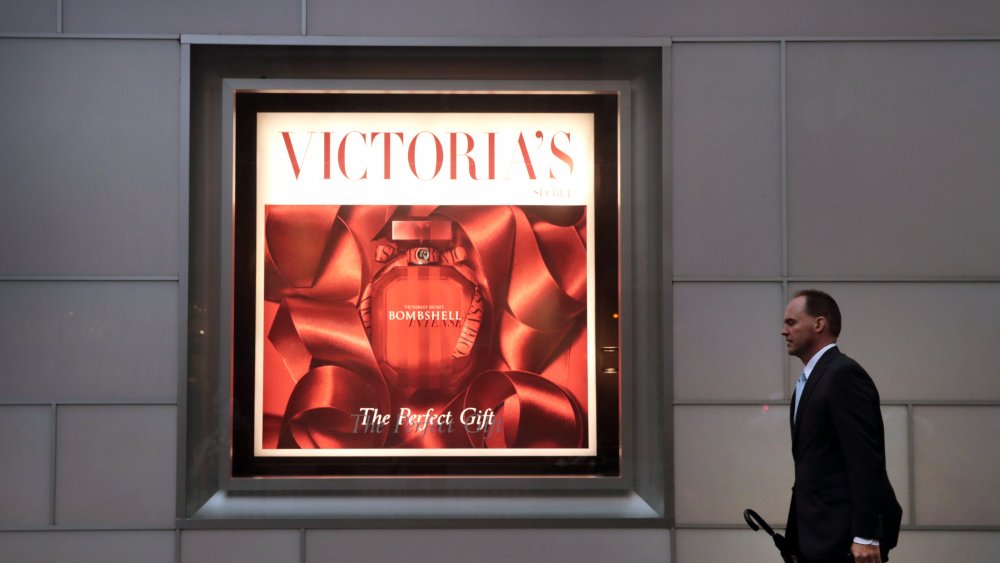 Scott Olson/Getty Images
The brand was founded in the 1970s by a man named Roy Raymond, who was trying to buy his wife lingerie but couldn't find anything that looked appealing. After he realized that his other male friends felt the same, he created a lingerie store that would make men happy to shop there. His idea was to recreate a Victorian ladies' room decorated with dark wood, rugs, and silk drapes. 
The store took lingerie away from the functionality and practicality seen in the 1950s and 1960s and turned our undies into something fun and fancy. Raymond finally sold the store to Leslie Wexner (who also owned a chain of outlets called The Limited) for $1 million; Wexner then turned the brand into what he called "a La Perla for the mass market" and Victoria's Secret as we know it was born (via Slate).
But don't mourn for VS just yet. When it announced its earnings, L Brands says it envisions Victoria's Secret and its spinoffs including Victoria's Secret Lingerie, Victoria's Secret Beauty, and Pink as businesses that will operate "as a separate, standalone, company." Victoria's Secret had a total of 1,091 stores before the closures were announced, and while they will end up with fewer outlets, the company is working to reopen stores that were closed because of the coronavirus.