Miley Cyrus Just Got A Dramatic Quarantine Haircut From Her Mom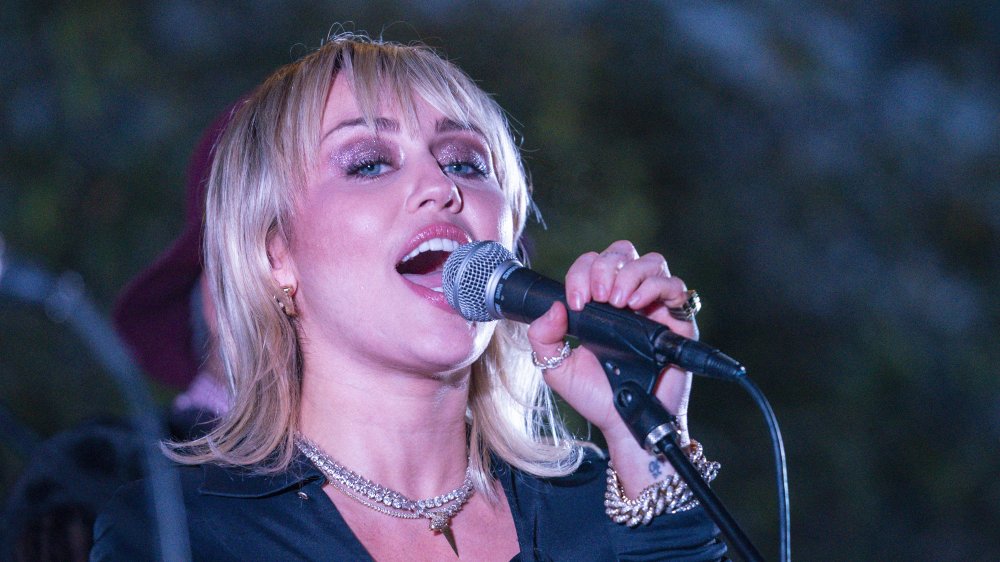 Erik Voake/Getty Images
A quick #quarantinehaircut search on Instagram results in thousands of at-home cuts with varied results. Some impressive DIYs and many homogenous buzz cuts are scattered around the world right now, and Miley Cyrus is not down to miss out on the trend. The celeb's stunning mullet — totally reminiscent of The Runaways— has been replaced by an equally rock-n-roll iteration that is a sort of bowl cut-mullet hybrid. The artist wasn't alone in achieving the style though — she had some help from her mom, Tish Cyrus, and her now virtual stylist, Sally Hershberger (via Instagram).
Miley Cyrus' stylist told E! a few months back after she had given the singer the initial mullet look, "Miley wanted to go more punk. She wanted something edgy," and "We went with a modern mullet that she can wear sleek, but also wavy and messy." It's hard to argue the mullet look wasn't the '70's-meets-modern cut the duo was after but this week Miley seemed to think it was time for edition number two of the 'do.
Miley Cyrus' second iteration of the mullet
Hershberger seems to be pleased with the results of her virtual hair appointment with the Cyrus family, captioning her Instagram post, "I trained Tish well! @tishcyrus @mileycyrus #virtualhaircut lol." It's hard to argue the resulting cut was excellent when you think back to the cuts your own mom gave you in grade school. Tish Cyrus clearly left the classic utility mom cut in the past.
The new 'do appears to be several inches shorter than the original mullet and is a bit shaggier than the initial cut. It's hard not to wonder if Cyrus' hair similarities with the face of Netflix hit show Tiger King's Joe Exotic might have something to do with the recent upgrade. The singer has always differentiated herself from the celeb pack, so it's no surprise that once her cut became "in" she wanted out.
There's no doubt that cutting your hair at home is risky, so unless you or someone in your home is a professional, it's best to wait out the awkward hair phase you're in right now. Besides, we are all stuck inside anyways. Your remote video meetings will be dotted with shaggy hair until we're allowed back out, so why not savor the strange styles for a while? We might not ever get to see them quite like this again.