How Much Tyra Banks Really Makes From America's Next Top Model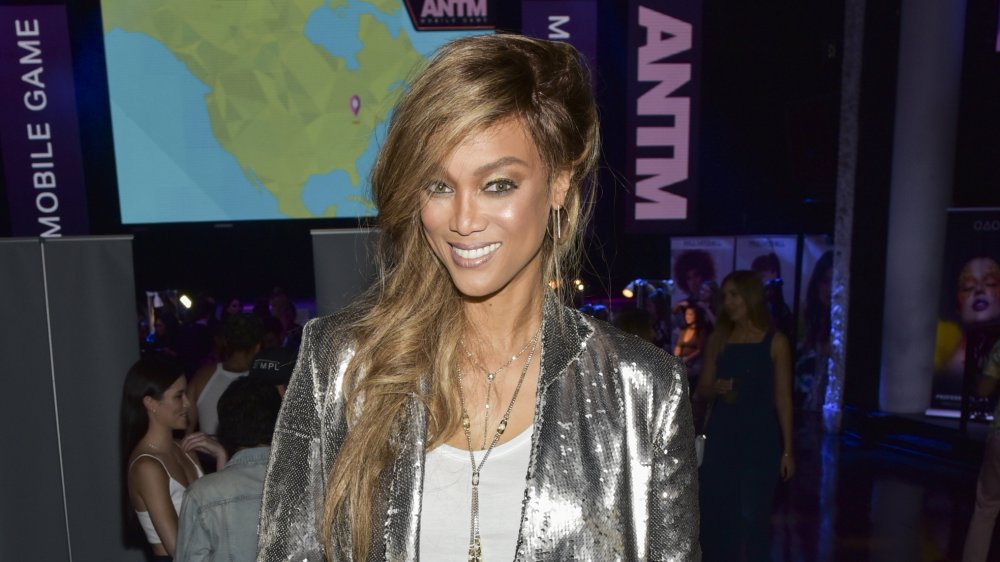 Rodin Eckenroth/Getty Images
Tyra Banks rose to the scene as a model in the 90s. She made headlines for being the first African-American model to be on the cover of GQ Magazine in 1996 and Sports Illustrated's swimsuit issue in 1997. She later gained more success with her film roles in Higher Learning, Life-Size, Coyote Ugly and more. Banks is most commonly known for her tenure as co-creator and host on America's Next Top Model, which first aired in 2003. With an estimated net worth of $90 million, a large chunk of her income came from the CW competition show (via CelebrityNetWorth.com).
She was the host of ANTM from 2003 until 2015 when the show was canceled temporarily due to a network change from The CW to VH1 in 2016. A source told NY Daily News in 2016, "The CW canceled [America's Next Top Model] even though it was their most downloaded show. But the speculation was that it's because Tyra's salary is so high. It's an expensive show to make because she gets a s**tload of money." In 2009, Forbes revealed that Banks earned an estimated "$30 million during the 12-month period" while she was a judge on ANTM.
Tyra is extremely frugal about her earnings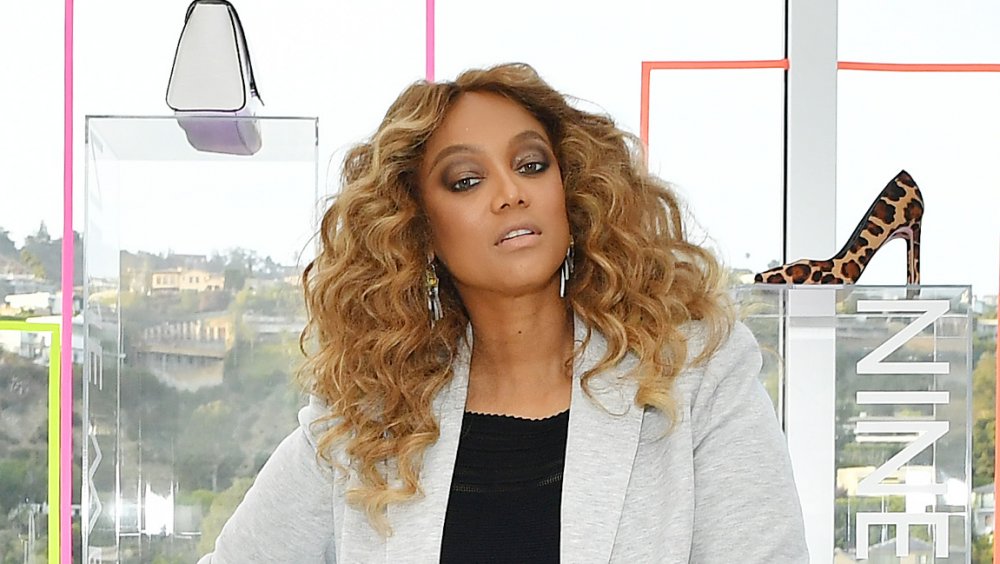 Amy Sussman/Getty Images
Banks earned a lot of money throughout her career due to ANTM, movie and television appearances, her talk show, and other business endeavors. Despite her high net worth, the former ANTM host is actually very frugal about her money.
"Even before my career, I was a saver," she told Money.com in 2018. "While a lot of models were partying it up and going shopping and buying a closet of designer clothes or staying at the top hotels during fashion week, I was at the Doubletree or Embassy Suites, saving my money, and bought a house at 20 years old."
Her savings actually started to become a problem. She explained, "I was always more interested in experiences over things. Things didn't make me happy. I saved saved saved. But I saved to a fault. About 15 years ago, my accountants pulled me aside, and they were like 'Tyra. You're not spending money. Nothing. You're just giving it away to the government. You need to spend some damn money!' So we created something called the 'F Account.' Which was the 'frivolous account.' And I had a budget to spend frivolously for the year, every year. I needed that to feel safe."