This Is Bubzbeauty's Secret To A Perfect Nighttime Skincare Routine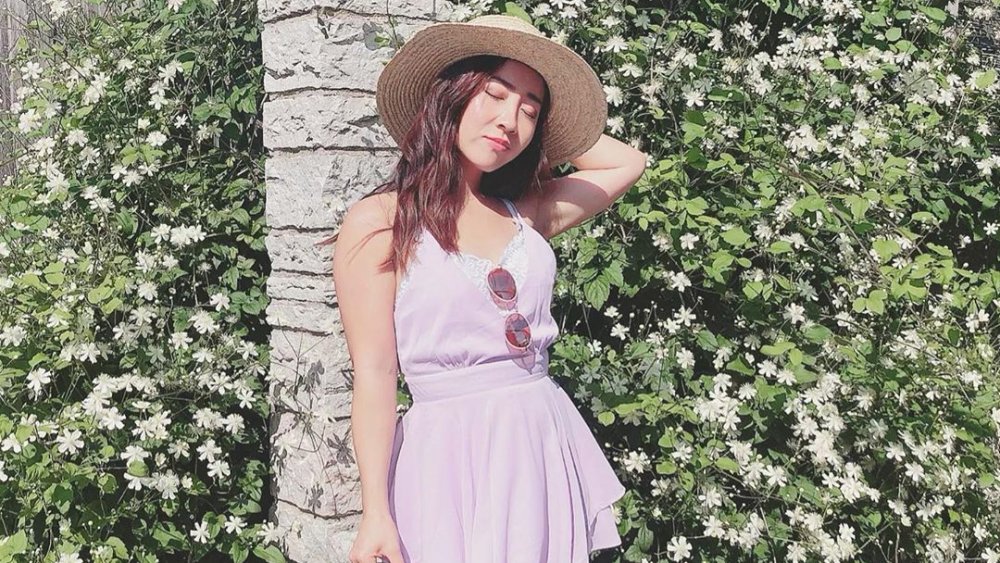 Instagram
Popular YouTuber and mom influencer Lindsay Tsang has done us all a favor and revealed her entire nighttime skincare routine. Fans of the beauty maven better known as Bubzbeauty will know that she takes her luminous skin very seriously, so when she uploaded her after dark secrets to Youtube last July, we knew we had to take notes. 
A big fan of double cleansing, Bubzbeauty begins her nighttime skincare routine with DHC Cleansing Oil, massaging it into her face and neck, before rinsing it with ten splashes of water and dabbing it dry with a sponge. Next up, she opts for Fresh Soy Face Cleanser, which is a slightly gentler cleaner, and after washing her face again, she reaches for PIXI Glow Tonic. "This is great because it works wonderful as a daily exfoliator but it's gentle at the same time," Bubzbeauty says. Like her cleansers, Tsang ensures she applies it not only to her face but also her neck.
Bubzbeauty uses her moisturizer as eye cream
After double cleansing and toning, it's time for a face mask. "When it comes to hydrating masks, I don't do it that much... maybe once a week," Bubzbeauty admits. But holding the CLIV Max Hyaluronic Mask up to the camera, she reveals it's one of her favorites. "It just helps to quench my skin's thirst," she says. After waiting for the mask to do its thing, she removes it and gently taps the remaining serum into her skin using her fingertips, ensuring it has all been absorbed. 
Following her face mask, Bubzbeauty applies Skin Inc Daily Dose Serum and La Mer Moisturising Cream to lock it all in. Her secret? She uses her moisturizer as an eye cream. According to La Mer, the key to using this product is warming it between your fingers until it becomes translucent. Bubzbeauty does just this before tapping it on to her delicate eye area and finishing her routine with AVANE's hydrating lip cream.