Sephora Just Made A Big Change To Its Beauty Insider Program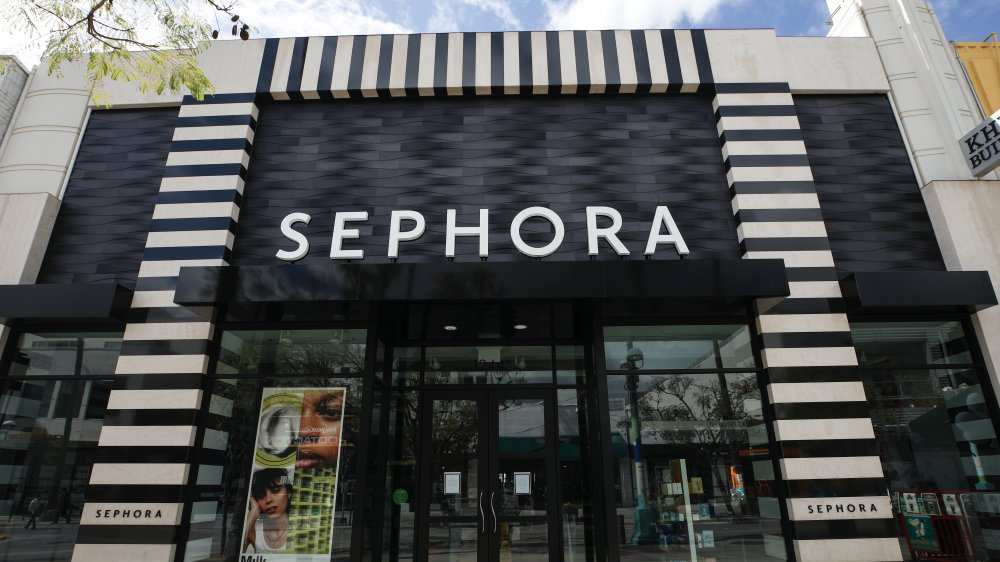 Mario Tama/Getty Images
E-commerce business is booming as people shun stores in an effort to stay safe — yes, even as the country slowly reopens, aren't there shops you'd skip if not essential? Sephora falls in this category. Sure, we want a new tube of mascara, since the only part of the face we see these days is the eyes. Do we need mascara? Not as much as toilet paper! And so, in an effort to keep customers shopping while stores come back online (pun intended), Sephora has announced new perks for members of its Beauty Insider program. We're talking deeper discounts, more samples (yes!), and incentives that will make beauty product shopping even more of a stress reliever in today's world (via Refinery29).
Being a Beauty Insider is easy; all you do is go to the Sephora website and register. There's no fee or minimum purchase. The program simply allows you to accumulate points for every item you buy. Previously, once you had enough points you could pick products at checkout to add to your order. But now, Beauty Insider Cash allows you to receive $10 off your purchase for every 500 points you earn. That means if you like what you picked out, and don't need, say, an extra lotion or primer, your existing purchase is discounted.
Sephora is showing customers the love so they'll return the favor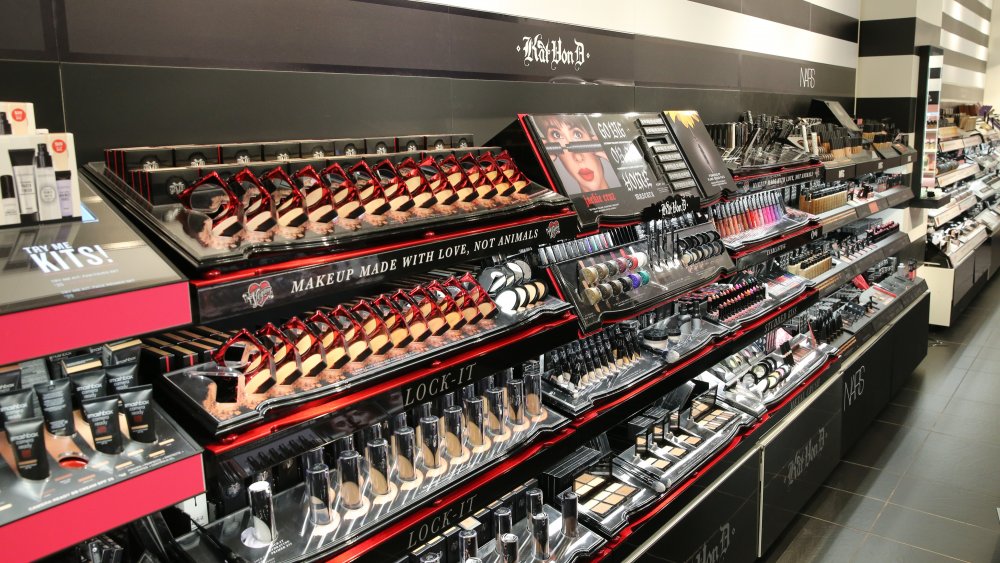 Rob Kim/Getty Images
It's also fun to surf the Rewards Bazaar to see what products you can choose for points if you'd like. The brands are top-notch, from Clinique, to Kiehl's. Beauty Insiders can also take advantage of Seasonal Saving, Point Multiplier, and Discount Events. All Insiders will also enjoy free shipping on online purchases; the threshold depends on your level of membership, which depends on you level of spending (via Sephora). You'll get exclusive new product access, and, well, the list goes on and on. Your perks apply in-store as well as online. According to Allure, Sephora is slowly reopening its locations, which it voluntarily shuttered due to the pandemic. Incidentally, it seems makeup testers may not be coming back post-pandemic.
The move to increase the value of shopping with Sephora is part of a larger trend given the current climate, according to Ed Kennedy, Senior Director of Commerce at Episerver, a billion-dollar digital experience company. "Retailers who innovate now and serve customers well while times are hard will be remembered by those customers, and they'll come back stronger for it," he told Forbes. Sephora joins a list of other stores providing increasing value to consumers, including Aldi, which just announced a new curbside pickup service, and Walmart, which will now be selling used fashion to cater to more customers' needs during challenging times.