Here's How The RHOBH Cast Really Feels About Erika Girardi's Husband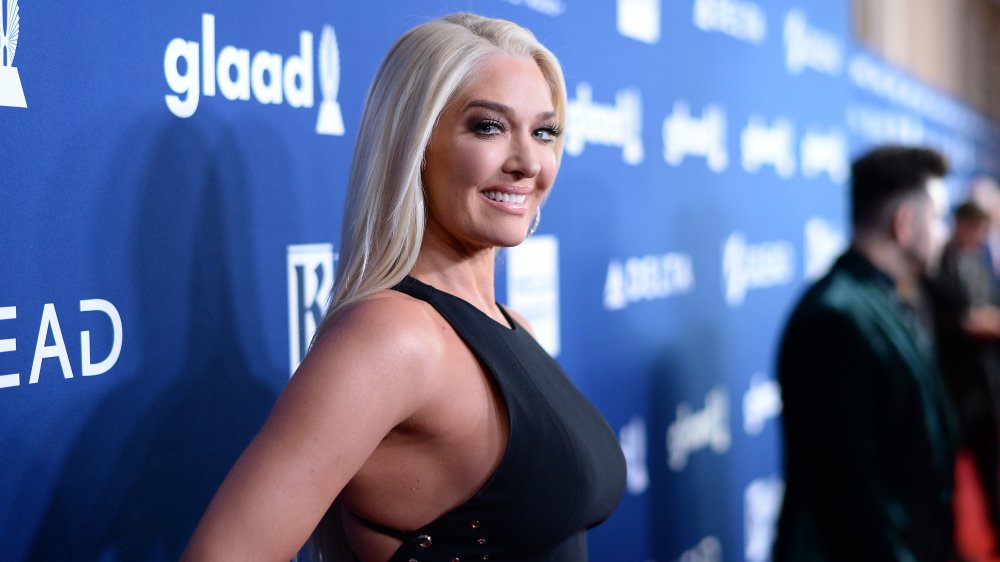 J. Merritt/Getty Images
RHOBH fans' prayers have finally been answered as season 10 has gifted us more of Tom Girardi — the hotshot lawyer and husband to fan favorite Erika Girardi — than we could have ever hoped for. Just last year, fans were complaining about their beloved reality star, whose stage name is Erika Jayne, and whose outsize personality has powered her through several tours as well as onscreen bouts with the other housewives, keeping too much of her home life at bay.
At the time, Girardi reasoned with ET that her home life and her stage persona are wildly different things not equally worthy of public consumption. "My performance life, it is my life. That is my home life ... That is my job," she explained. As for why Girardi didn't show up onscreen more often, the performer reasoned he simply has more important things to worry about than catfights and Chanel hair pins. "He has his own firm, he has his own clients and so, that is his first responsibility," she shrugged.
Erika Girardi's husband charmed the pants off the RHOBH cast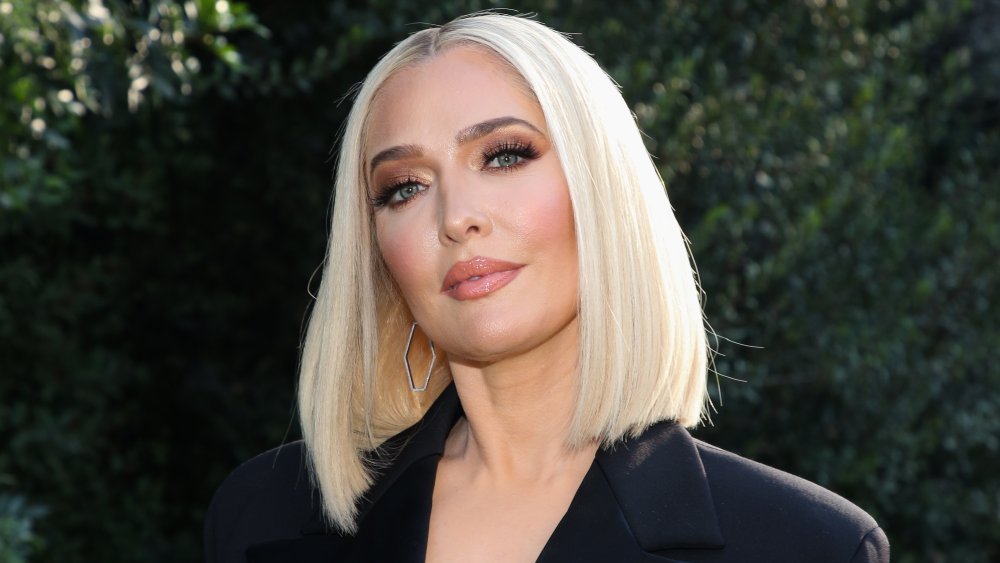 Paul Archuleta/Getty Images
However, after nine seasons of Girardi's husband remaining something of a mystery, we've finally met him in all his glory and suffice to say the rest of the RHOBH cast is just as smitten as his wife (as well as those of us watching at home, of course). As reported by Bravo's Daily Dish, he recently showed up on an episode during which the ladies gathered at their home for a psychic reading. Regaling the cast with stories about John Wayne while letting them see a sweeter, more low-key side to his relationship with Girardi, her other half had them all begging him to stay when it was time for him to retire and leave them to it.
He certainly made an impression, with Kyle Richards tweeting simply, "I love Tom!" while newcomer Sutton Stracke tweeting, "Tom is so charming and sweet." 
It's worth noting that in the past, the Girardis relationship has been criticized for the age difference between them. "Tom is 33 years older than me. It was always a bigger deal to everyone else than it was to either of us. All a couple really needs is to have the same life philosophy. If you see things the same way, then age, race, religion—none of that comes into play," she wrote in her book, Pretty Mess, according to Us Weekly.