Think Twice Before You Buy Fresh Produce At Walmart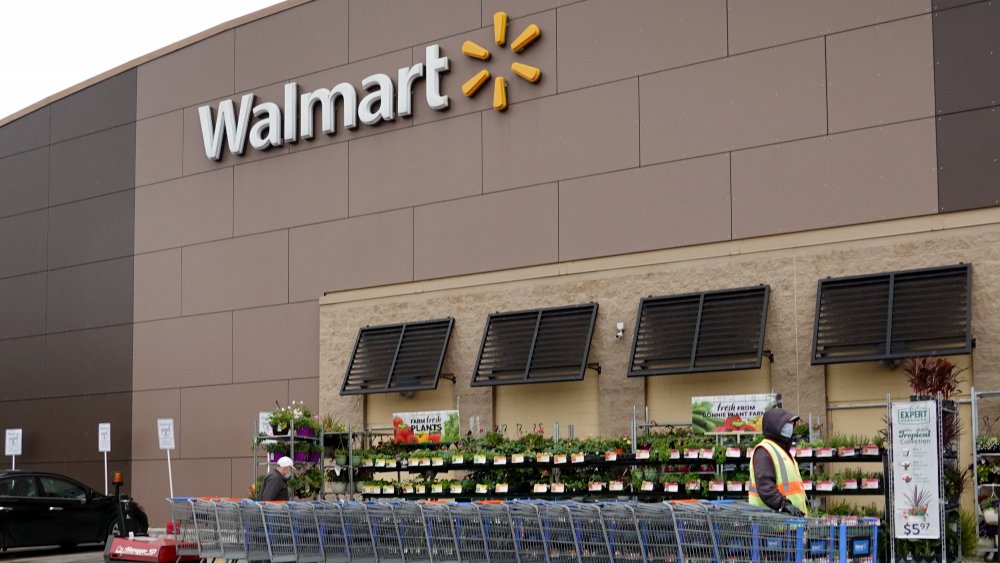 Scott Olson/Getty Images
Few stores can beat Walmart's convenience, low prices, and super-friendly greeter. Plus, there's a Walmart app that clues you in on special deals and exclusive store offers. But, while it's an incredible one-stop shopping trip for everything from toiletries to electronics, you may want to consider heading elsewhere for your fresh produce needs. Even the retailer knows it needs to do better in this area, and recently announced an overhaul of its fresh produce departments, promising a new, open-market shopping experience, increased space for shopping, a dedicated organic section, and bigger, brighter signage, reports Charles Redfield, executive vice president, via Walmart.
All sounds positive, right? Just one problem: None of these changes improve the freshness. According to Consumer Reports, Walmart received some of the lowest marks for produce quality in a survey. Even worse, the store ranked dead last in the category in a poll from Consumers' Checkbook. Why is the world's largest retail struggling so much when it comes to providing produce that doesn't go bad quickly? The problem may lie in not having enough staff to properly stock shelves and remove items nearing their expiration date, per the New York Times. And a Walmart food stocker tells Time: "The merchandise is in the store, it just can't make the jump from the shelf in the back to the one in the front. There's not the people to do it."
Walmart produce isn't always priced the lowest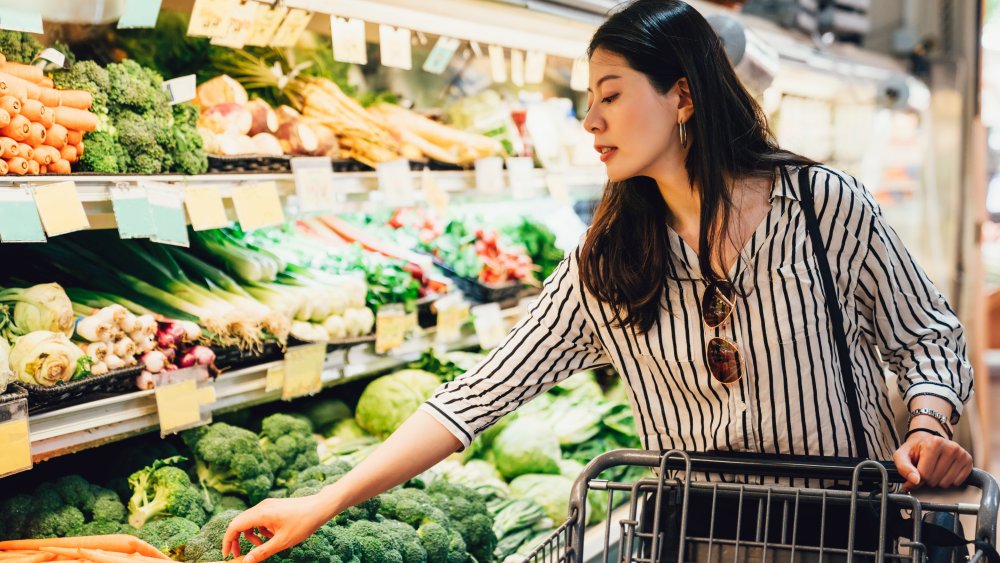 Shutterstock
The retailer does boast rock-bottom prices in most product categories, which is great if you're looking for low-cost workout gear or paper products. But, when it comes to fruits and veggies, particularly organic, smart shopping expert Trae Bodge tells Kiplinger: "Walmart is not known for their pricing on organic foods, so you might do better at a Trader Joe's or Aldi."
What's more, the shopping experts at Clark went on their own grocery trip to compare prices at Walmart, Aldi, and Kroger. They found that bananas at Aldi were just 44 cents per pound, while costing 59 cents at Kroger and Walmart. And if you're looking for an avocado, it's 69 cents at Aldi, 77 cents at Kroger, and 88 cents at Walmart. For their list of the same 20 items, the experts found that Aldi came out on top, costing a total of $6 less than Walmart.
So, the next time you're in a Walmart Supercenter, think twice before restocking your fruits and veggies. There might be better quality and prices just down the road.