We Finally Know Gwen Stefani's Real Hair Color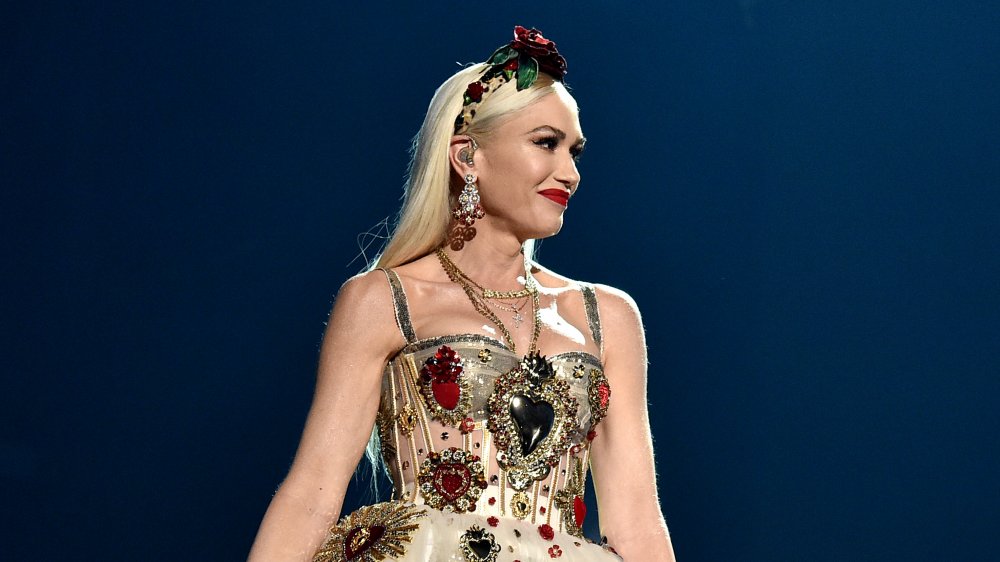 John Shearer/Getty Images
Red may seem permanently tattooed on Gwen Stefani's lips, and her hair has almost always been iconic platinum blonde. Maybe it's because her favorite color is yellow (via Insider)? But after a marriage, a divorce, three children, three Grammy Awards and 18 Grammy nominations, the artist has hardly ever changed the look of her locks. In fact, when she started out with No Doubt in the 80s, she was blonde. When she rocked crop tops and bindis in the 90s, she did it blonde. When she opted for Juicy Couture tracksuits in the early 2000s, she stayed blonde. And when, in 2004, she launched her own style line, L.A.M.B. (via Hollywood Reporter), her platinum blonde hair might as well have been part of its logo. 
Okay, so she went through blue, pink, and fuchsia phases, but even those colors are closer to the flashiness of platinum blonde than her real hair color.   
The hair that Gwen Stefani's been hiding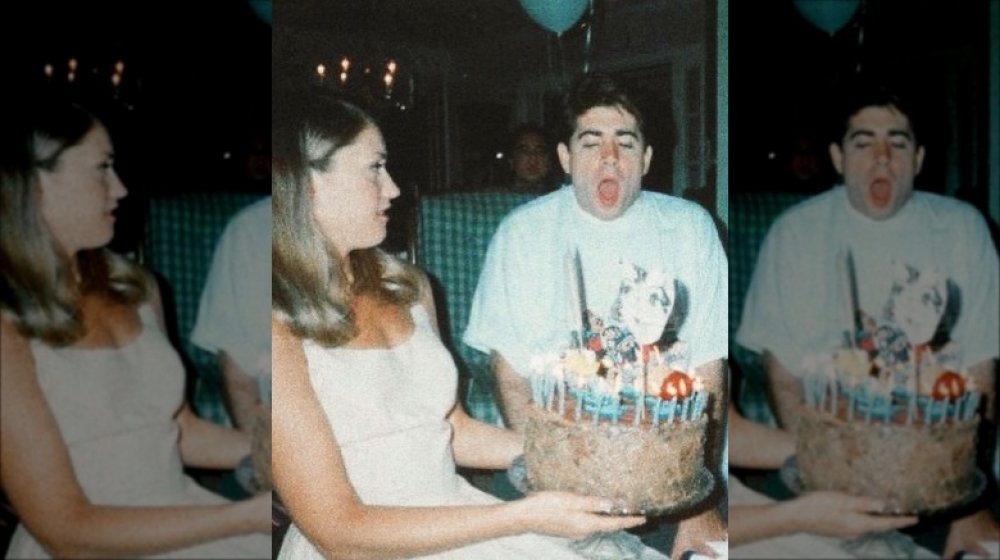 Instagram
It's true. Instagram does tell all. Stefani broke the internet when she posted a picture of her younger self celebrating the birthday of her brother, Eric Stefani. Allure speculates that the photo was taken in the early 90s, which would make Stefani in her early 20s. And her hair color? A somewhat nondescript light brown or dark blonde, depending on your perspective. It's beautiful, yes. But it's not her. 
The Stefani we know is the product of eight hours at a beauty salon in Long Beach, California. She first did it when she was 25 years old. As soon as she looked at her new, platinum blonde hair, she knew she had hit gold. "It was like I'd unlocked the key. I remember feeling like, 'I have arrived. This is me. Finally,'" she told Harpers Bazaar. Want to know the secret to her hair maintenance? A special high-lift formula (via Insider), a weekly dye (via Elle), and generous amounts of leave-in conditioner.  
It's good that Stefani knows her stuff. Her kids seem to be following in her footsteps. So far, we've caught glimpses of now 14-year-old Kingston with both bright blue hair (via US) and platinum blond locks (via Popsugar). He's sure got the looks for them!