Inside Sutton Stracke's Gorgeous Home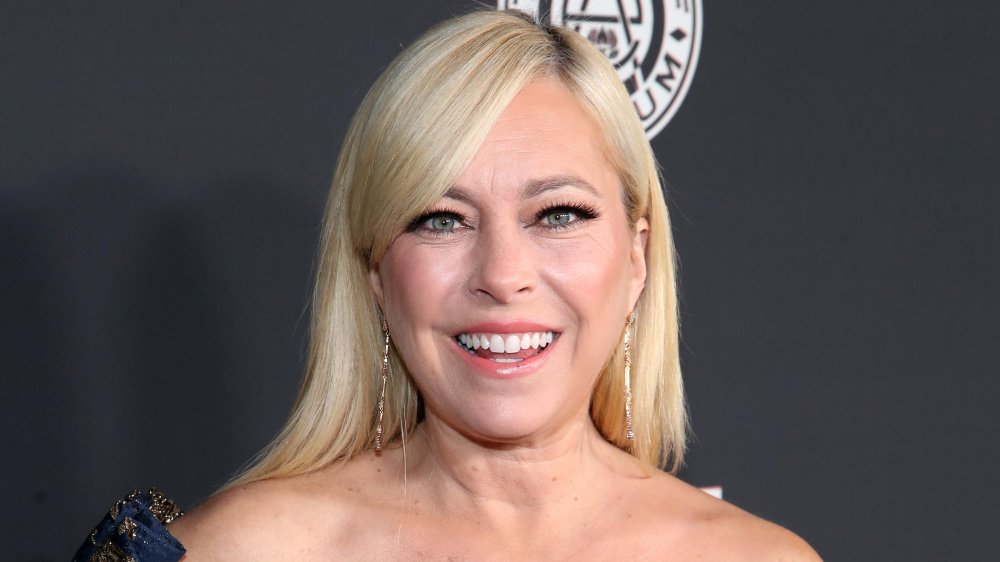 Randy Shropshire/Getty Images
It's no secret that the Real Housewives of Beverly Hills stars live in the lap of luxury, but knowing something and seeing something are two very different things. RHOBH star Sutton Stracke recently put her Bel-Air mansion up for sale, allowing fans to get a peek at the lavish 6,627 square foot home.
Per Realtor, the large home has six bedrooms, eight bathrooms, and sits on nearly one acre of land. Stracke's home has private gates and sits on a cul-de-sac, so the house is ultra private. It also comes with quite a bit of history as it was built in 1936 by renowned architect James Dolena.
Stracke and her ex-husband, Christian Stracke, bought the home in 2012 for $7 million. The couple divorced in 2017, and the wealthy RHOBH star is now selling the mansion for a whopping $8.95 million. Here's a closer look at the gorgeous home.
Sutton Stracke has a large living room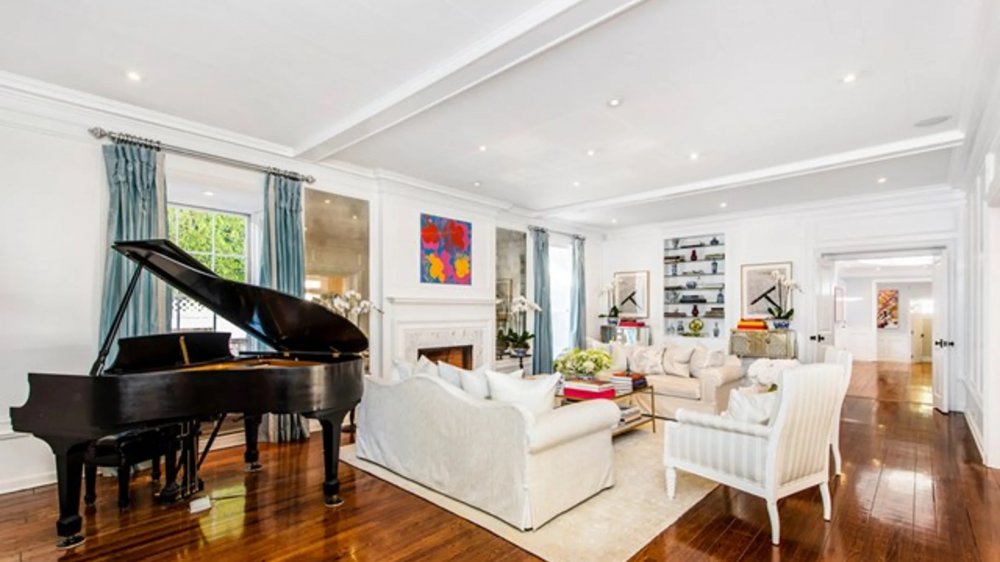 Keller Williams
The house has a formal entry for receiving guests where gleaming hardwood floors lead towards a curved staircase. Just off the entry is a massive living room with crown moldings and a fireplace. The Southern belle is originally from Augusta, Ga. (per Bravo), and she decorated the house with her home state in mind.
"I have local artists from Augusta that are on the walls and stuff, so it reminds me of home," she said in a video tour of her home posted on Bravo's YouTube channel. "And it kind of looks a little Southern to me."
Sutton Stracke's dining room is perfect for dinner parties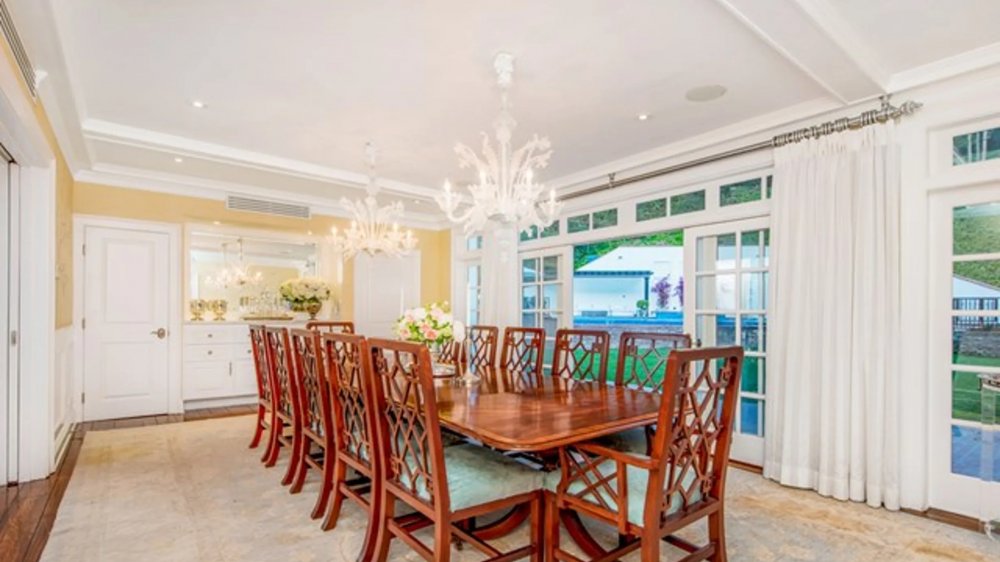 Keller Williams
Separating the living room from the dining room are pocket doors. The dining room is striking and elegant and is lined with hand-painted French wallpaper. The focal point of the room is a long antique wood table from New Orleans that was crafted in the 1800s.
"I truly think that this wood speaks to me and brings out my Southern vibes," said Stracke of the table. It's a lovely piece of furniture, so it's likely that Stracke will be bringing the table with her after the home is sold.
Sutton Stracke's master suite has a massive walk-in closet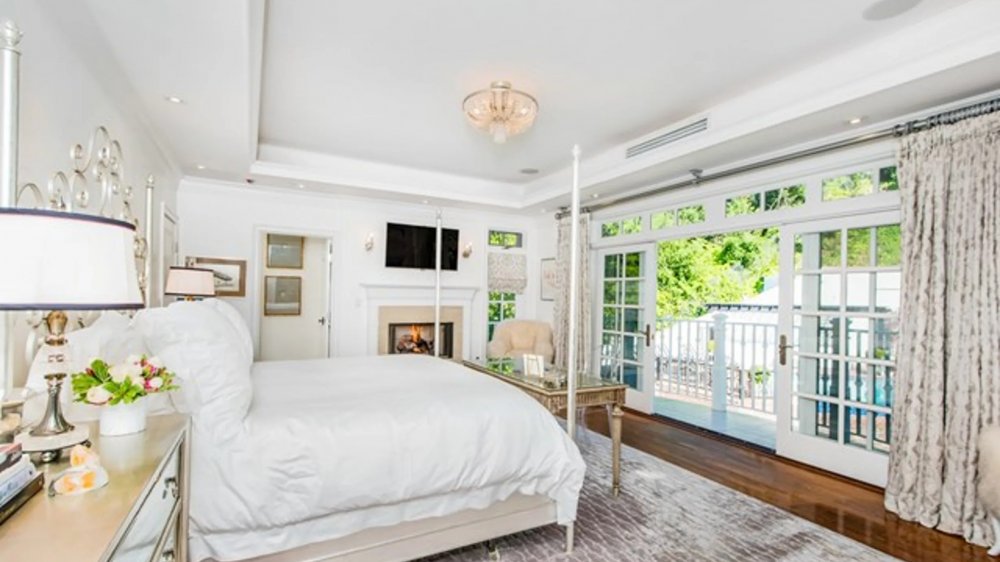 Keller Williams
The master bedroom is the perfect space to get a good night's sleep. It's spacious but not too large, providing ample room for a bed, a desk, and an armchair in the corner. The master bedroom also has a private balcony, perfect for viewing the stars before going to bed. The room is even equipped with its own fireplace — what could be cozier?
Even more impressive than the master bedroom is its massive closet. Floor-to-ceiling shelves display Stracke's impressive shoe collection, while her designer handbags sit inside glass cases. Lining the walls are Stracke's couture wardrobe and her tiara collection.
Sutton Stracke's backyard is a private getaway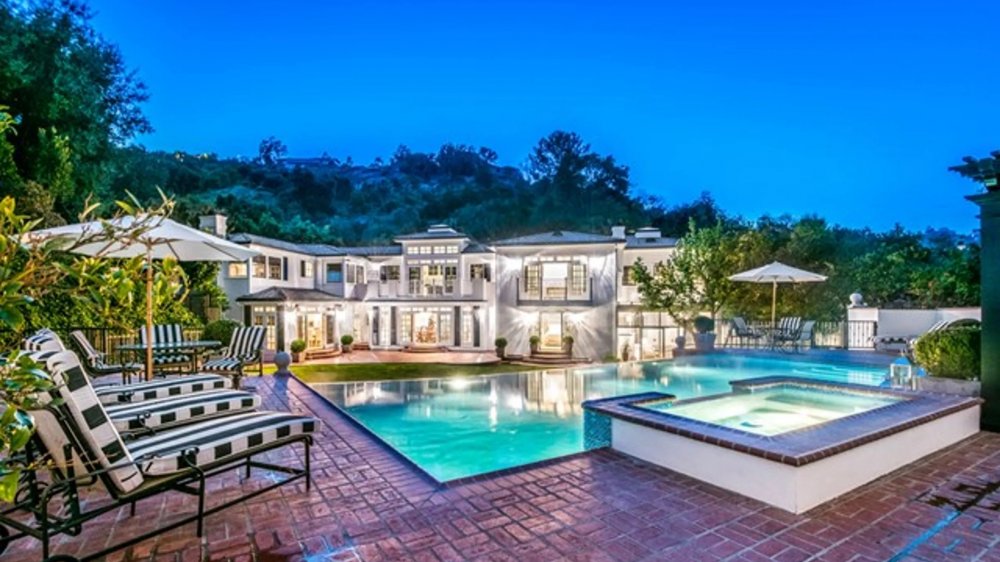 Keller Williams
Potential buyers looking for outdoor recreation will be wowed by Stracke's massive backyard. The sprawling lawn provides plenty of space for a game of volleyball or soccer. There is also a huge pool with plenty of poolside seating. The large space is ideal for family hangouts, pool parties, or even just a spot of sunbathing under the warm Bel-Air sun.
"It's where we decompress on the weekends," said Stracke of the home's beautiful backyard.