Sur La Table Just Announced Sad News For Fans
Thanks to the coronavirus pandemic, America's retail landscape has suffered its share of shocks the last few months. Shutdowns and social distancing have brought some of the country's most established names to the brink, including J Crew, JC Penney, and Pier 1 Imports. The latest to fall is the luxury cooking equipment retailer, Sur La Table, which declared bankruptcy nearly 50 years after it was established by cookery fan Shirley Collins in 1972. The shop, located in Seattle's Pike Place Market, remained a standalone store until Collins eventually sold it to the Behnke family in 1995 (via Cooking Light). From there, Sur La Table grew to become 86 stores in 2011, and to 125 stores by early 2020 (via Bloomberg). After Chapter 11, Sur La Table will close 51 stores and is looking to sell up to 70 more retail outlets to Fortress Investment Group (via USA Today). 
In explaining the deal, Sur La Table CEO Jason Goldberger released a statement: "This sale process will result in a revitalized Sur La Table, positioned to thrive in a post COVID-19 retail environment. Sur La Table will have a balance sheet and retail footprint optimized to position the Company for a bright future that continues our nearly 50-year tradition of offering high-quality cooking products and experiences to our customers." (via Businesswire)
Sur La Table's founder became American culinary royalty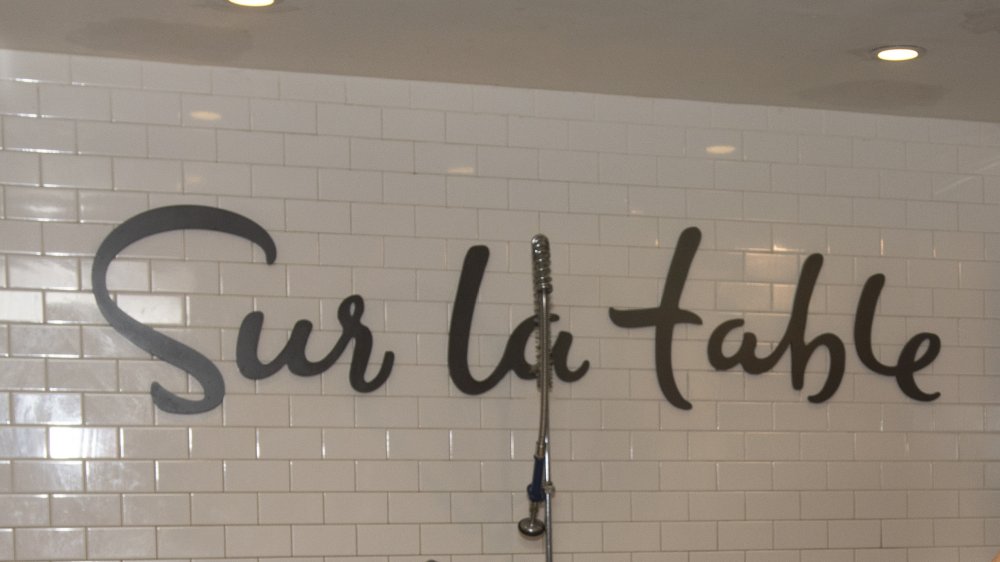 Debra L Rothenberg/Getty Images
Sur La Table has not been around for as long as Williams-Sonoma, which founder Chuck Williams opened in 1956. While both stores were established for pretty much the same reason (a lack of quality cooking supplies readily available), Sur La Table and Shirley Collins became the center of Seattle's cooking universe. 
In 1993, Collins stated that she had made money during her first year in business, but that she plowed the profits back into the store and worked without a salary for five years, according to the Seattle Times. Hard work elevated Collins to the ranks of the cooking elite. She hobnobbed with the culinary masters, became friends with Julia Child, and fed famed cookbook authors Marcella Hazan and Alice Waters when they came to town. Hopefully, the financial restructuring can revitalize Sur La Table the way its current owners intend.