Here's What Primer Is Really Doing To Your Face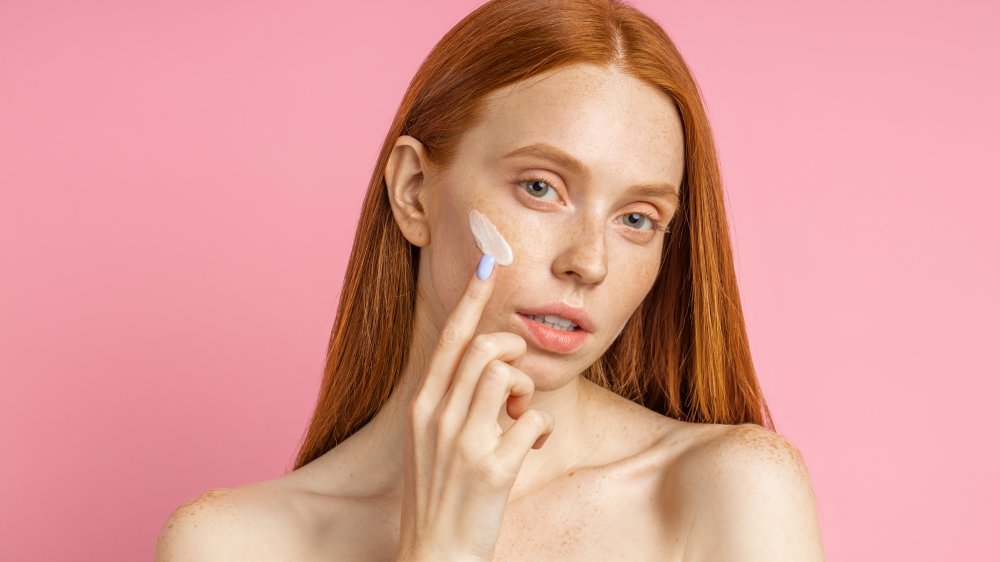 Shutterstock
With so many makeup products deemed beauty bag essentials, it's hard to know what's actually a "must-have" and what's simply a "nice-to-have." One product that is commonly doubted is primer — some people swear by it, while others think it's definitely something you can skip. But like most skincare and makeup products, it really depends on your skin type and makeup routine. In other words, you need to understand exactly what primer is doing for your face before you can make the decision on whether it's right for you (and more importantly, whether it's worth your hard-earned cash).
"Primers are essential for long-lasting and flawless makeup," makeup artist Lan Nguyen-Grealis told Glamour UK. "The idea of a primer is to give a base for the actual makeup to grab and sit on." What's more, she noted, "Blurring primers will minimize the appearance of lines and pores so you have the illusion of perfect skin or you can pick enhancing primers such as ones that add illumination." 
Different primers do different things for your face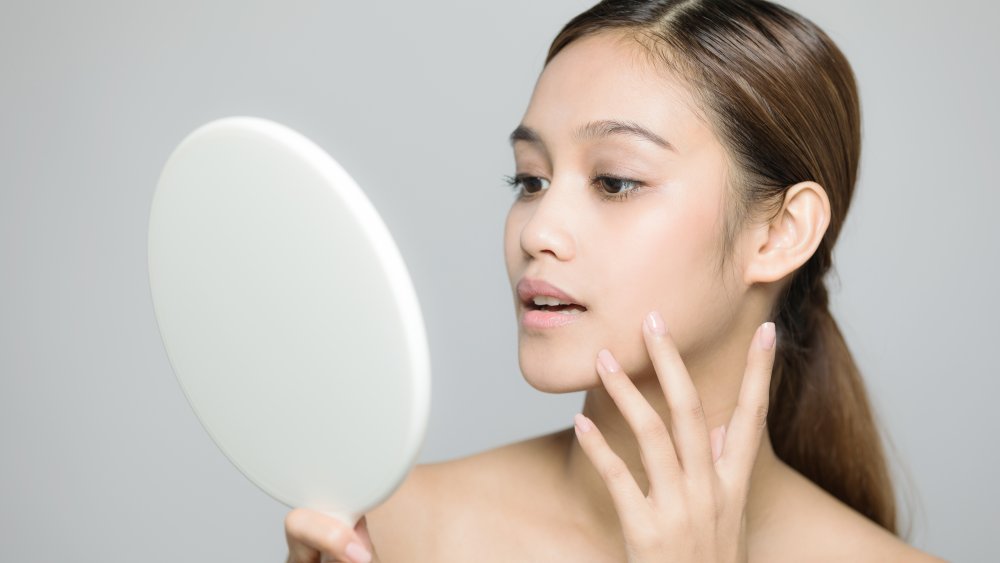 Shutterstock
One common mistake people make when buying a primer? "I think a lot of people don't realize that certain primers do specific things," makeup artist Allan Avendaño told Allure. While there are some products that can be used universally, it's best to choose one that's designed for your specific needs and skin type. Want to reduce redness? Opt for a color-correcting primer. Concerned about minimizing fine lines? A smoothing primer is a good choice. In other words, when it comes to primers, don't just follow the crowd or buy the one you see all over Instagram — read the labels and find your right match.
What's more, you'll see the real benefits of primer only if you apply it correctly, with most experts advising you to use your fingers. "A makeup brush will just drag the primer around," makeup artist Mary Phillips explained to Allure. "If you're a germaphobe, you can always use a slightly damp [makeup] sponge." But the secret to primer is actually leaving it to do its thing for a minute or two before starting your makeup application. "The trick with any primer is to make sure it's applied in a small dime-to-nickel-size amount and it's fully blended in first [before going in with foundation]," added Avendaño.