The Truth About Buying Milk At Aldi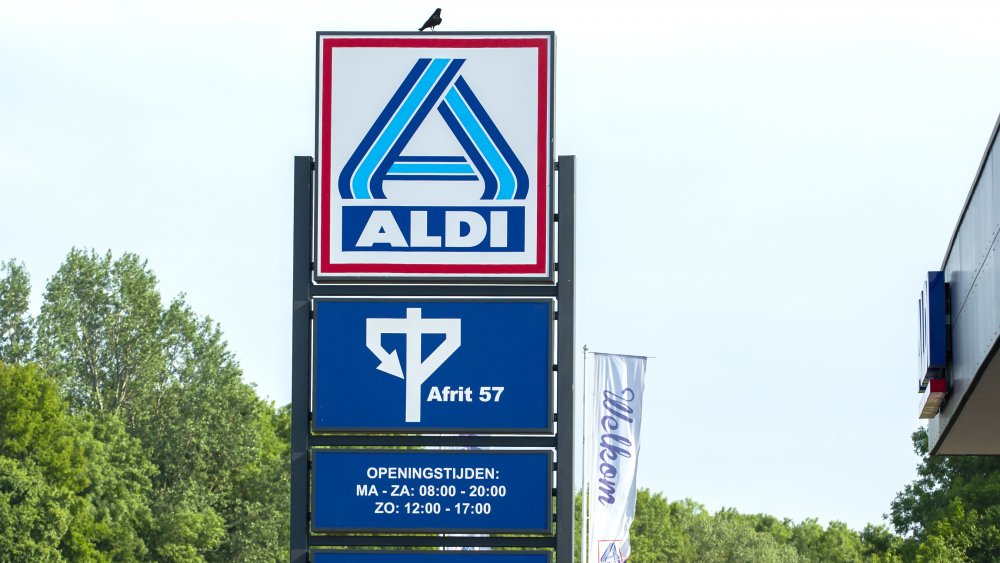 Bsr Agency/Getty Images
Aldi is fast earning a reputation as the most reasonable supermarket on the block, thanks to its no frills approach to selling groceries. The German giant is focused on customer satisfaction above all else, whether training employees to do every job in the store, which leads to increased efficiency across the board, or relying on non-brand name products to ensure prices remain low. It's no surprise Aldi is easily competing with the likes of Costco and Walmart even in spite of being significantly smaller in size than those two mega-stores.
And while there are certain products that you might want to avoid purchasing at Aldi – including leafy greens, some fruits, and a few things labeled vanilla (ice cream and soy milk specifically) — you can feel pretty good about picking up your next gallon of milk at Aldi. The supermarket promises both quality and a great price — and, for the most part, it delivers.
Aldi milk is cheap for a reason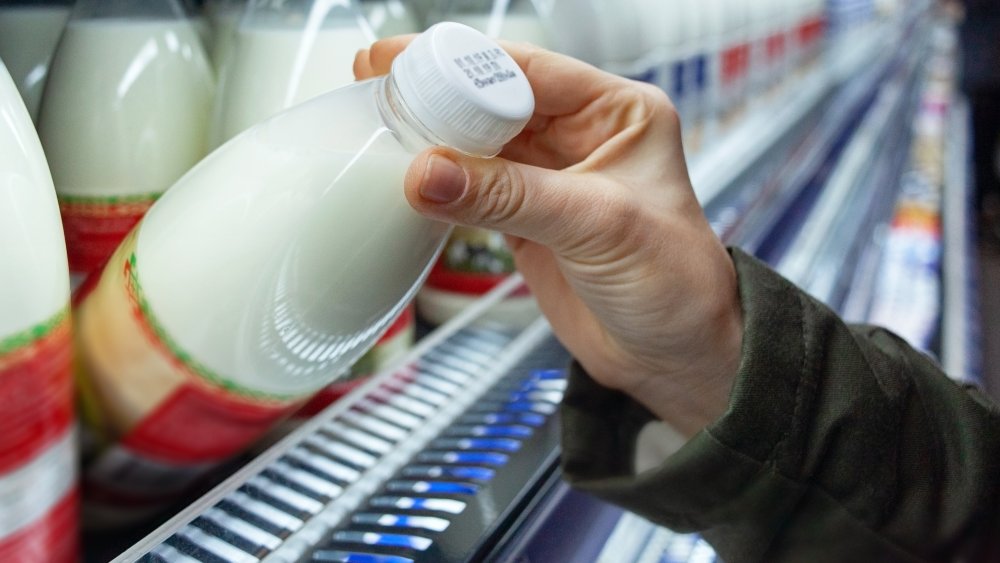 Shutterstock
Aldi keeps its prices low by stocking considerably less products than other supermarkets, stocking their shelves plainly and laying stores out logically, operating under reduced hours, and stocking as much prepackaged stuff as possible, including produce. Aldi also utilizes fewer employees, which further adds to the savings for their customers. As Business Insider notes, milk, in particular, comes in racks, making it easier to stock and replace as necessary rather than staff having to fiddle with individual cartons. When it comes to checking out, it's easier to scan everything through, too.
Aldi's milk is sold under the label "Friendly Farms," which, according to intrepid blogger James' Ordinary Guy Reviews, is sourced from the exact same plant as several other big, brand-name milks. However, by selling it under its own label, Aldi saves hugely and passes those savings on to us. And even though the price of Aldi milk has increased slightly in recent years — as Kiplinger explains, from 2018 to 2019, the Friendly Farms branded whole milk was selling for $2.48 a gallon, compared to $1.49 the year before — it was still less than both Walmart and Giant.
Dairy products to skip at Aldi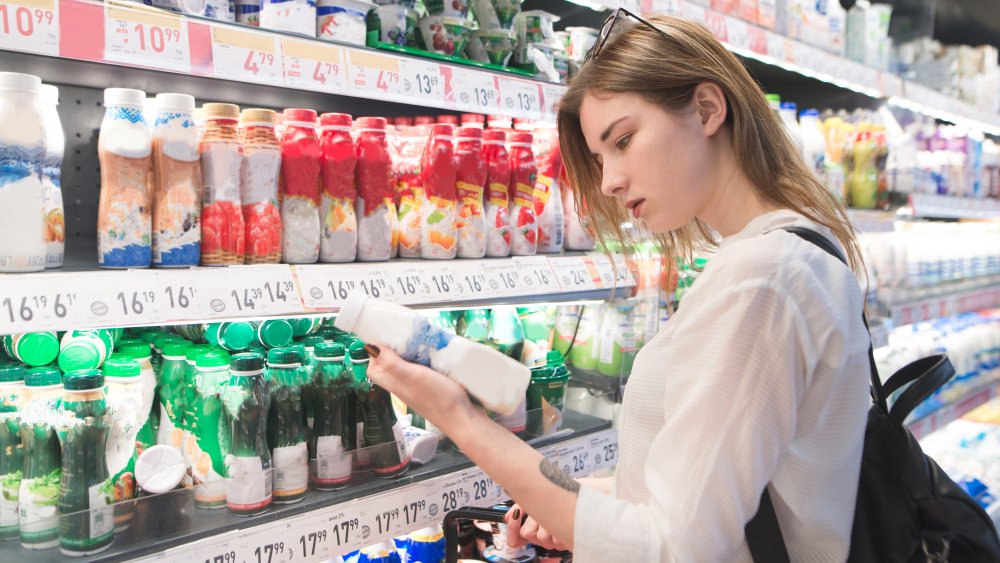 Shutterstock
While their regular milk may be smart for your budget, other dairy products, including almond milk and coconut milk, are items you should think twice about buying at the supermarket. As Wise Bread advises, these products at Aldi (and many other grocery stores) often contain the thickener and stabilizer carrageenan, which is added to certain dairy products to keep them from separating and has zero nutritional value. The problem? There is concern that the ingredient is a possible carcinogen that could cause serious inflammation in the digestive tract and even cancers of the area, according to certain studies. In Europe, it's even been banned from infant formula. That said, it is deemed safe for consumption by the FDA, per Medical News Today.