The Truth About RHONY Star Sonja Morgan's New Look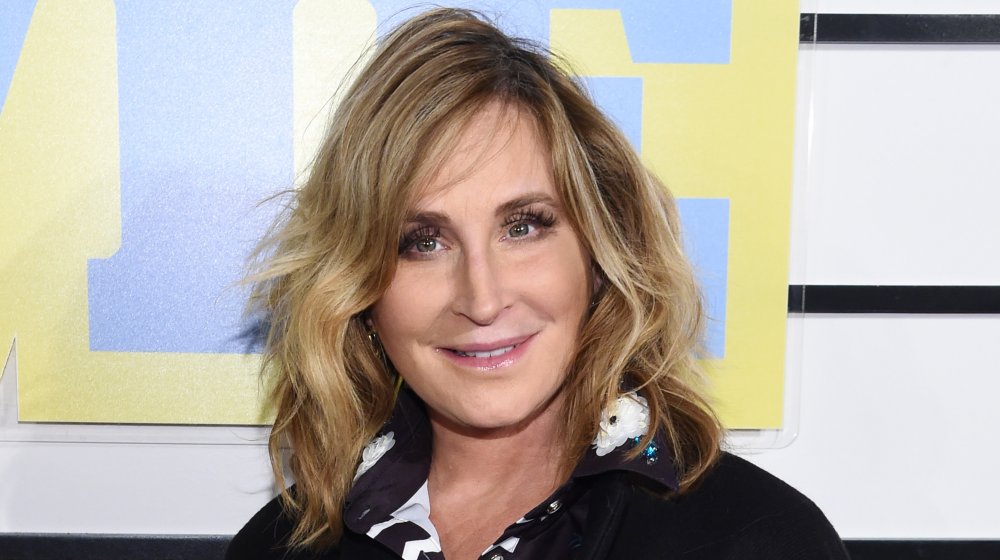 Jamie Mccarthy/Getty Images
We may receive a commission on purchases made from links.
Sonja Morgan has a new look and recently got candid about it in an Instagram post. While many celebs may deny having plastic surgery, the Real Housewives of New York star was honest about going under the knife, revealing that she recently underwent a facelift as well as a neck lift.
"There's been speculation around my fresh new look," wrote the Real Housewife in the caption of a before and after photo. "I got a lower facelift and neck lift after wrapping Season 12. I just wanted to be rid of the wrinkling on my neck and the jowls that were starting to form. People thought I was nuts because it was so subtle. But not to me!"
For Morgan, having the work done "was a no-brainer," as she said "gravity had taken its toll" and she "was also exhausted and... needed a 'pick me up.'"
Sonja Morgan is delighted with her new look
Morgan revealed that she had Dr. Andrew Jacono, author of the book The Park Avenue Face: Secrets and Tips from a Top Facial Plastic Surgeon for Flawless, Undetectable Procedures and Treatments, perform the procedure."He uses a method called deep plane which goes under the muscle so your skin is still attached," wrote Morgan. "Your blood flows and your face stays vibrant and heals fast.
Morgan isn't the only reality TV star who has visited Jacono. As noted by Page Six, Botched star Dr. Paul Nassif also visited Jacono for a facelift in 2018. "The excess skin, especially in my neck, was driving me crazy," Nassif told the outlet of his decision to get a facelift. Nassif added that Jacono is "an incredible facelift surgeon — extremely talented."
Jacono's deep plane facelift costs a whopping $50,000, but he says it's worth it. "It's the kind of facelift that works under the face of the muscles," said the plastic surgeon. "It doesn't tighten the surface, which is obviously very important for anybody, but especially for a man. If their face looks in any way tight, it makes the face look feminized."