When You Use Hair Gel On Your Eyebrows, This Is What Happens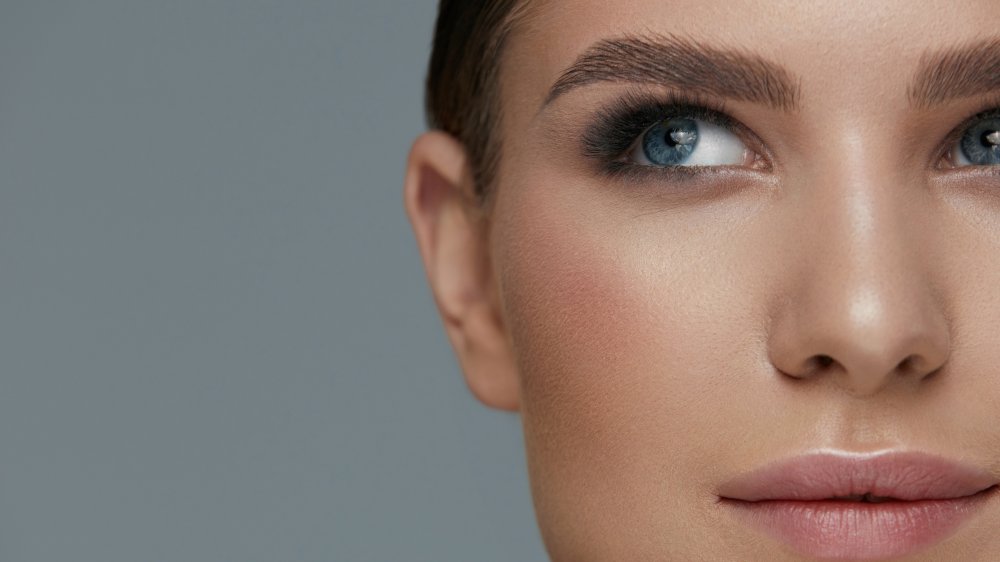 Shutterstock
In an ideal world, we'd always have perfectly shaped eyebrows; if the eyes are the windows to the soul, you've got to have stylish curtains, right? Sigh. If only we all had the time and money to run to the aesthetician for a wax or threading every time the brows were looking a little straggly. This actually is not a great idea; waxing too frequently isn't a good look and may even lead to premature aging (per StyleCaster). 
What a lot of beauty addicts do, instead, is use a little hair gel on their brows to keep stragglers in place. Supermodel extraordinaire Ashley Graham admitted that this is one of her styling tricks. "Now with the brows, I like to use just hair gel and a spoolie to keep them up, because it's actually really strong," she told Cosmopolitan. "It's all about the hair gel for the eyebrows."
But eyebrow expert Joey Healy cautions that gel can be, well, a little too gelatinous for your face. "Hair gel can have a lot of alcohol in it, and it often results in a finish that is crispy and crunchy," he told MindBodyGreen. This may make your eyebrows look like they have dandruff. Ew!
Lip balm is a better way to tame your eyebrows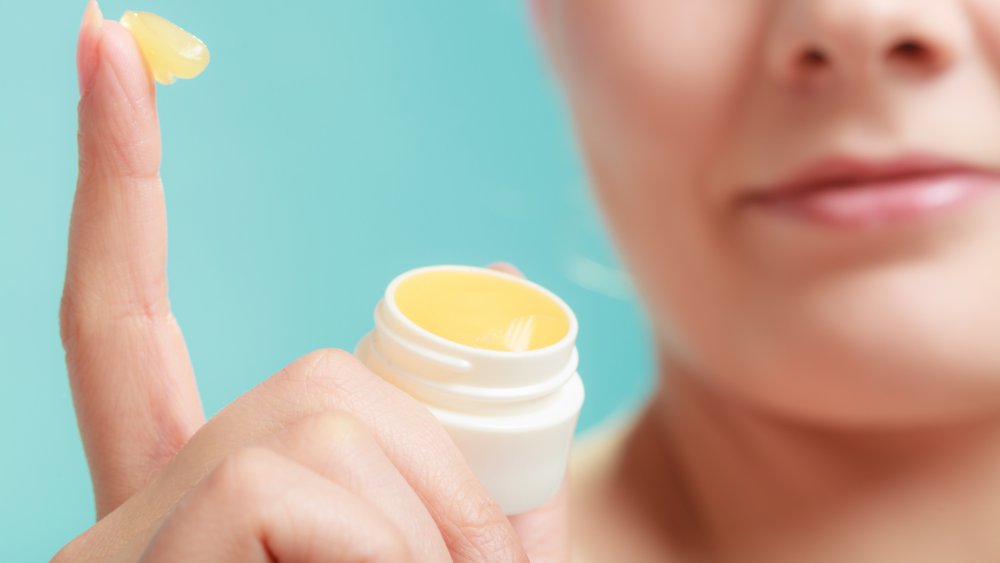 Shutterstock
There's another staple in your makeup bag that you can use to keep your eyebrows in place: Chapstick or lip balm. Unlike hair gel, lip balm will have a softer, more natural hold on your brow, Healy said. "An option with SPF is even better because it can protect your brows from bleaching in the sun," he added.
While gel can make brow hairs stiff and flaky, lip balm gives "a soft healthy shine to brow hair," makeup artist Aidan Keough told Byrdie. Once you get comfortable with the idea of applying a tool meant for your lips to the area around your eyes, there's one additional beauty use for lip balm that may surprise you: try it as an eye makeup remover. "Whenever you make a mistake with an eye liner or if some mascara smudges, don't reach for makeup remover — it's too liquidy and hard to control," he explained. Instead, lip balm applied to a cotton swab will magically erase lash clumps, raccoon eyes, and other eye makeup misdemeanors.