The Real Meaning Of The Lyrics In Taylor Swift's My Tears Ricochet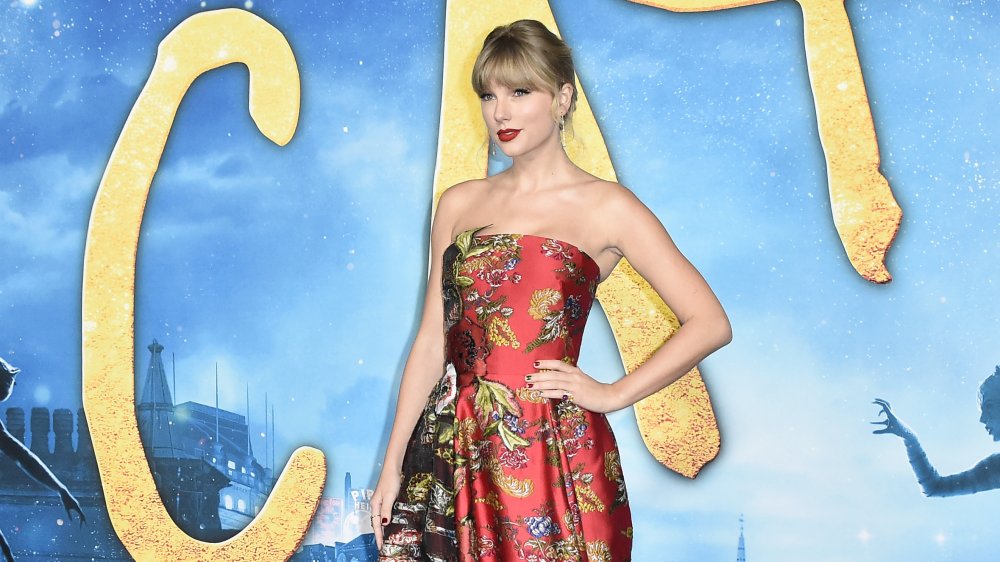 Steven Ferdman/Getty Images
Taylor Swift's impressive songwriting process was laid out extensively in her intimate Netflix documentary, Miss Americana, which featured several scenes of Swift sitting at a piano and seemingly coming up with entire songs on the spot. Although the Nashville-based singer-songwriter, who's fond of dropping hints and Easter eggs about the meanings behind her music in lyrics, videos, and even the albums' liner notes, rarely explicitly details what she's written about, fans are increasingly desperate to figure out the Taylor Swift puzzle.
With the surprise release of her eighth studio album, Folklore, which was tantalizingly created in quarantine, the floodgates have opened once again as a whole new raft of Swiftie conspiracy theories is unleashed upon the world. The lady herself did nothing to quell the flow, either, teasing, "In isolation my imagination has run wild and this album is the result," and describing Folklore as a collection of stories culled from "fantasy, history, and memory." 
My Tears Ricochet is a hauntingly sad song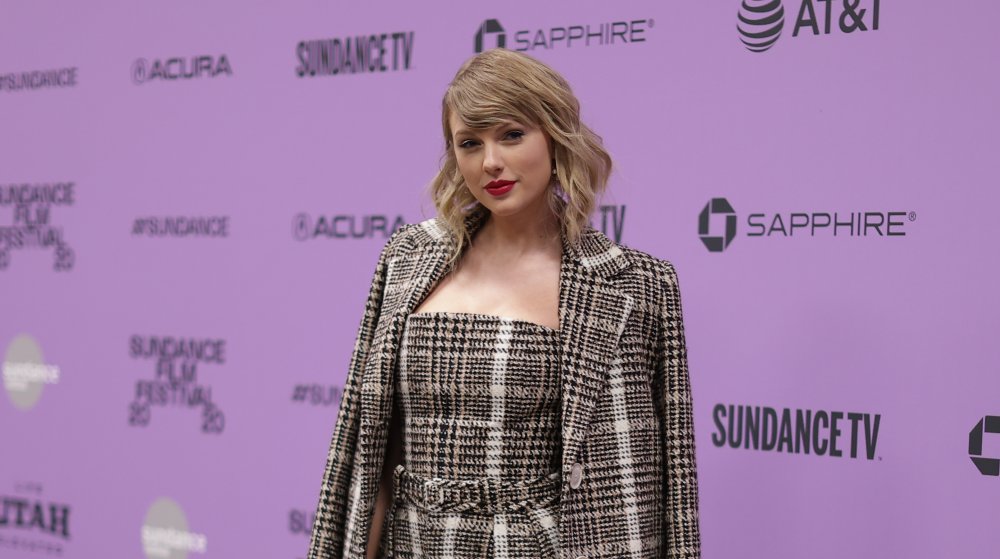 Neilson Barnard/Getty Images
"My Tears Ricochet" is the fifth song out of the 17 contained on Folklore, and easily one of the saddest. The lyrics, per Genius, reference weeping, death — or the death of a relationship at least –  "a ghostly scene," and plenty more dark imagery. On Twitter, Swift's regular collaborator, Jack Antonoff from the band fun., described "My Tears Ricochet" and the song "August" as, "My favorite things we've done together."
Heavy notes that, during the livestream for the video premiere of, "Cardigan," the first single off the new album, Swift confirmed "My Tears Ricochet" is about, "a lost romance." The singer-songwriter also advised the song tackles, "Why young love is often fixed so permanently in our memories. Why it leaves such an incredible mark." It was very the first song she wrote for Folklore and it was written alone, confirming it's intensely personal to Swift, whatever the exact meaning behind it might be. 
Could My Tears Ricochet detail a business relationship gone bad?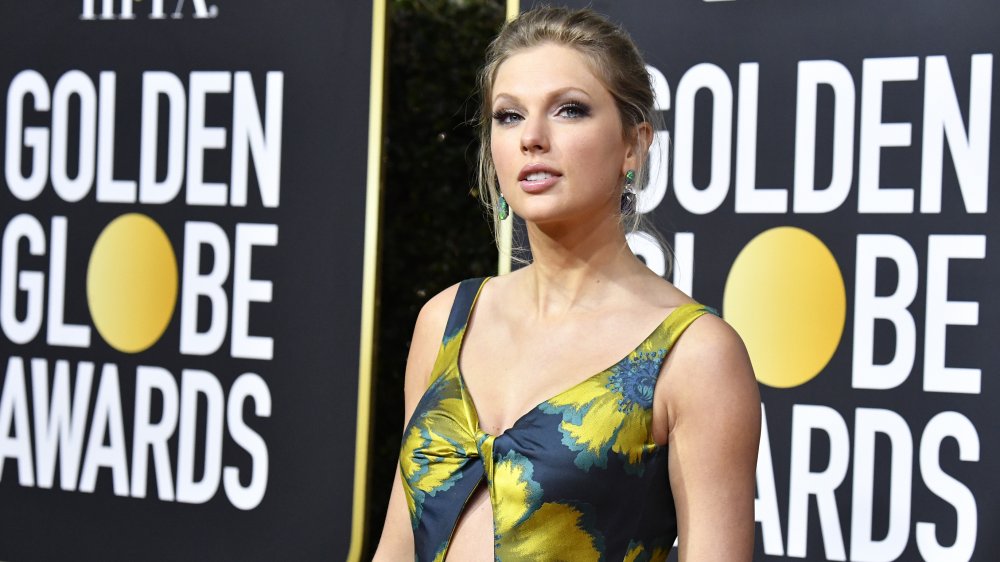 Frazer Harrison/Getty Images
However, although "My Tears Ricochet" could reasonably be read as a tale of young love turned sour, and indeed that's the story Swift herself is sticking to, there's also reason to believe it may be about a business, rather than romantic, relationship. Parade notes certain lyrics could be interpreted as being about the intense fallout between Swift, Scott Borchetta, Scooter Braun, and Big Machine, which has dominated headlines for months.
In particular, Swift writes, "You wear the same jewels that I gave you / As you bury me," which could reference her music, of which the singer-songwriter has been trying to wrest control. Likewise, "I didn't have it in myself to go with grace," and especially, "And if I'm dead to you, why are you at the wake? / Cursing my name, wishing I stayed." This is all conjecture, of course, but it certainly fits the bill considering how devastated Swift was about the whole debacle.
Whether the song embodies love gone awry or business turned sour, its lyrics give us a yet another revealing glimpse into the star's brilliant mind.