Here's Why You'll Never See A Trader Joe's Coupon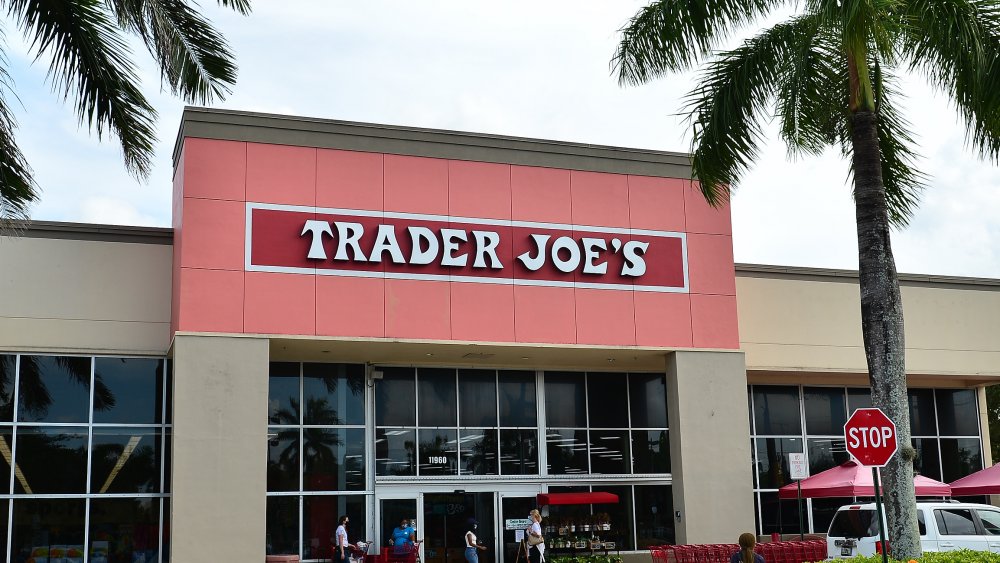 Johnny Louis/Getty Images
Eclectic grocer Trader Joe's is beloved for its low-low prices, wide selection of products, and customer-friendly outlook. However, it's not a buy-in-bulk destination like Costco or a stripped down to the bare bones shopping experience, fueled by German efficiency, like Aldi. Regular trips to Trader Joe's need to be planned in advance, and it takes a while to get used to how the store actually functions, particularly when it comes to their constantly rotating selection of products (if something isn't performing, well, it's cut).
There are lots of great deals to be found at Trader Joe's, once you know how to look for them of course, but unlike similar stores, they don't do coupons. As The New York Times advises, when it comes to their prices, what you see is what you get. You won't save more by buying in bulk and you won't find cheaper prices online either.
Trader Joe's has confidence in its already low prices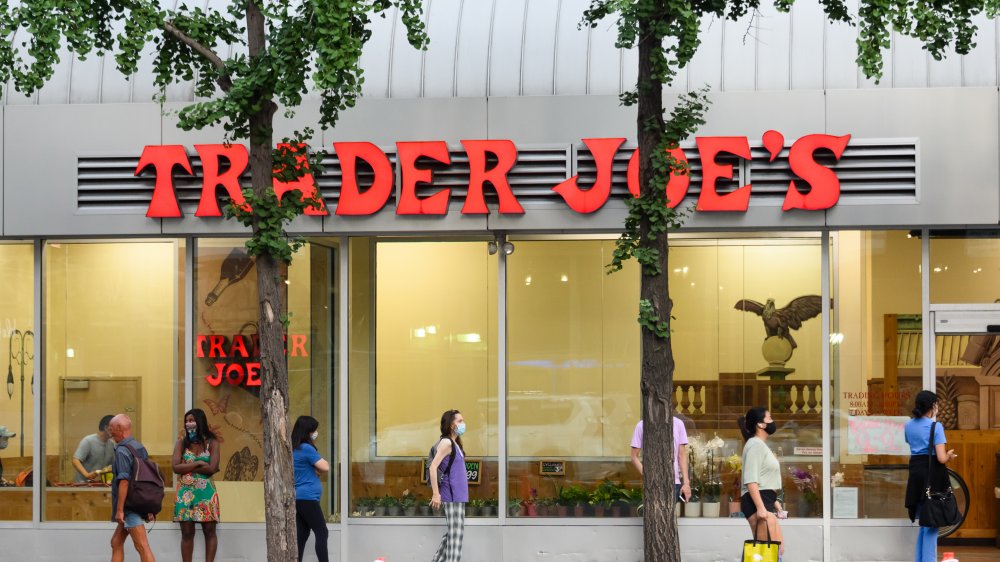 Noam Galai/Getty Images
In early 2020, Trader Joe's was forced to warn customers about dubious schemes going around purporting to offer massive $250 coupons for their stores. "It has been brought to our attention that organizations may be appropriating the Trader Joe's name in association with coupon, discount, or gift card offerings online," they noted on their official website. "Trader Joe's has NO association with these organizations. We do not offer any Trader Joe's coupons, discounts, or gift cards online." The fact of the matter is, if you've stumbled upon a Trader Joe's coupon, it's a fake.
The Associated Press advised, in this particular case, social media users were offered a link for a free voucher, before being redirected to a survey. Trader Joe's does, however, accept manufacturer's coupons for other products they carry, as the New York Times notes. All Natural Savings confirmed, after speaking to Trader Joe's corporate office, that the company will abide by any limits printed on the applicable coupon. Trader Joe's doesn't have any kind of loyalty scheme either, but it's not because the store is actively against such setups, rather they offer the lowest possible prices for their products so one simply isn't necessary.