What Alanis Morissette's Diagnosis Is Really About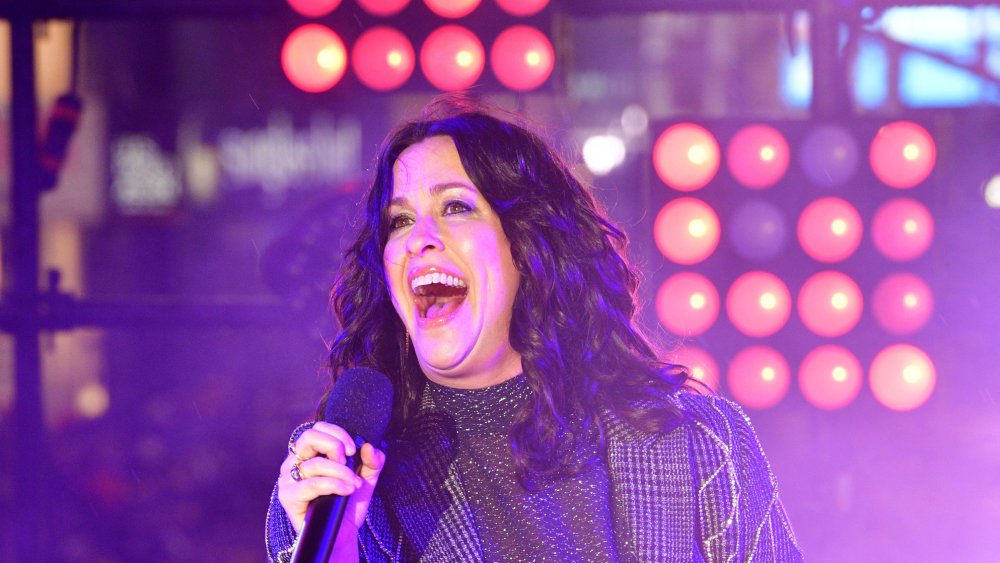 Eugene Gologursky/Getty Images
Alanis Morissette has always been impressively upfront about her struggles with addiction, depression, and an eating disorder. In fact, she told The Guardian in no uncertain terms, "If I didn't have a whole team of therapists throughout my life, I don't think I'd still be here." The plain-speaking Canadian ticked off her vices on her fingers — work, love, and food — and admitted that she's "such an addict." Naturally her music, particularly as Morissette works through her forties as a wife and mother, is informed by those struggles.
On her latest album, Such Pretty Forks in the Road, the prolific singer-songwriter battles with many different sides of her personality while simultaneously confronting the same issues that have plagued her entire career. "The themes of pain and division, trust, exploitation, misogyny, lack of integrity, sociopathic personality disorder and narcissism. These are themes I cut my teeth on as a child," she acknowledged sadly. With "Diagnosis," however, Morissette is firmly looking inwards. 
"Diagnosis" tackles mental health issues head-on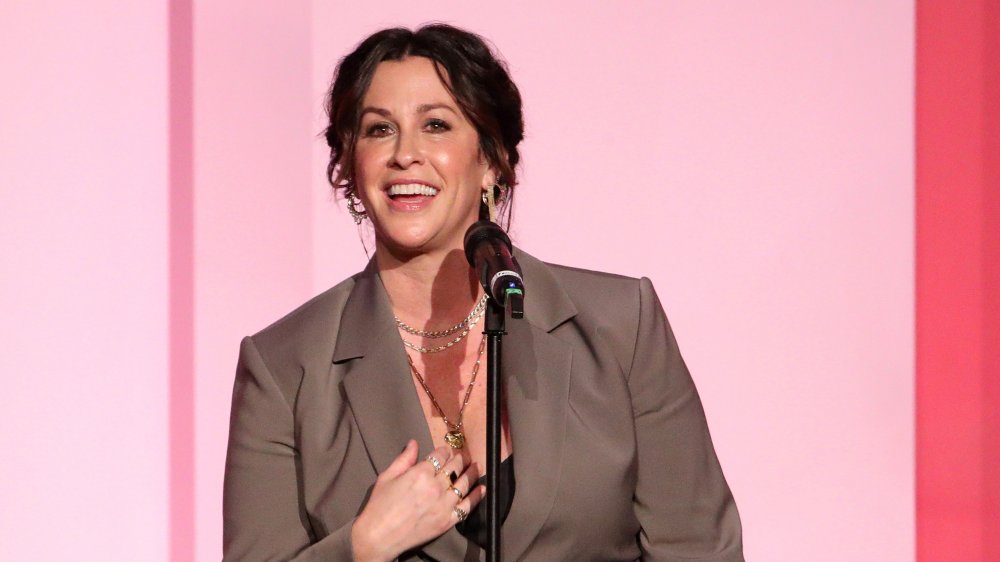 Rich Fury/Getty Images
"Diagnosis" is a stripped-down piano ballad co-written, as Rolling Stone confirms, by Michael Farrell. The lyrics, as per Genius, present a stark picture of a day in the life of somebody struggling with debilitating depression that will be eerily familiar to anyone with experience with such difficulties. "I've not left the house in a while / I've not felt a glimpse of ease," Morissette intones, suggesting she hasn't had a break from her fugue state in quite a long time. The singer-songwriter then follows up, "I have not made much headway / Since I have come back from the war."
The multiple Grammy winner acknowledges in the song that those closest to her are trying to help, but admits she's finding it a struggle to understand her own mind regardless of the support. "I can't remember where the sentence started / When I'm trying to finish it / All of you are so frustrated / And everyone around me is tryna to help as much as they can," she sings.
Alanis Morissette details the struggles of postpartum depression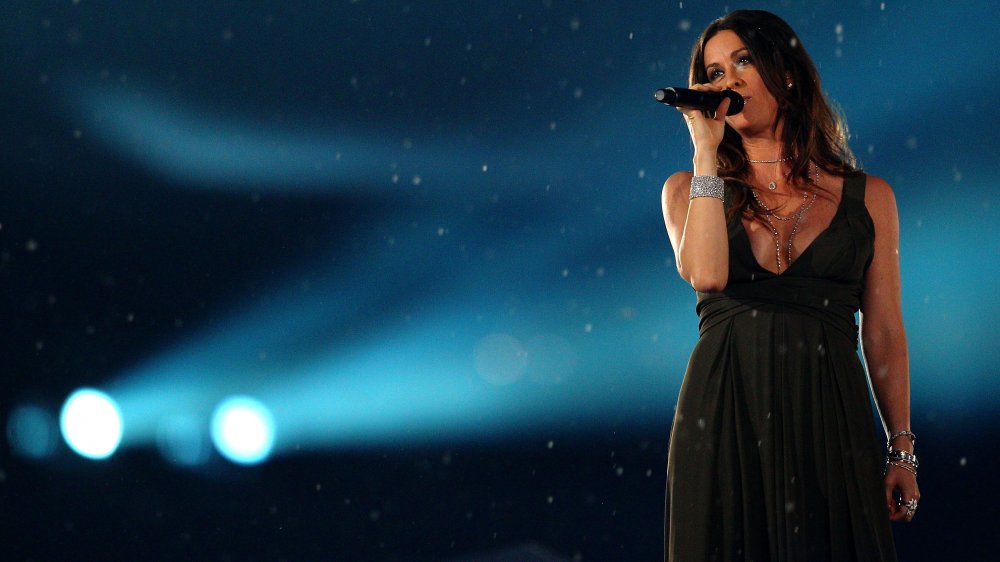 Cameron Spencer/Getty Images
Although "Diagnosis" could be taken to be about mental health issues in general, there's reason to believe it's specifically about Morissette's experiences with postpartum depression. As she told The Guardian, she dealt with the condition after the births of all three of her children. Although Morissette suffered in silence the first two times, on the third, she came out publicly to detail how difficult it was for her, memorably describing it as like, "Being covered in tar and underwater."
On Twitter, the Canadian icon advised "Diagonsis" is about, "Post partum and mental challenge love." It's arguably the most vulnerable song on Such Pretty Forks in the Road, laying bare how tough Morissette found it to keep her head above water, but it's also one of the most affecting. Her stark honesty provides an insight into a condition many women continue to suffer in silence with, letting them know they're not alone.