Is Alanis Morissette's Pedestal Secretly About Ryan Reynolds?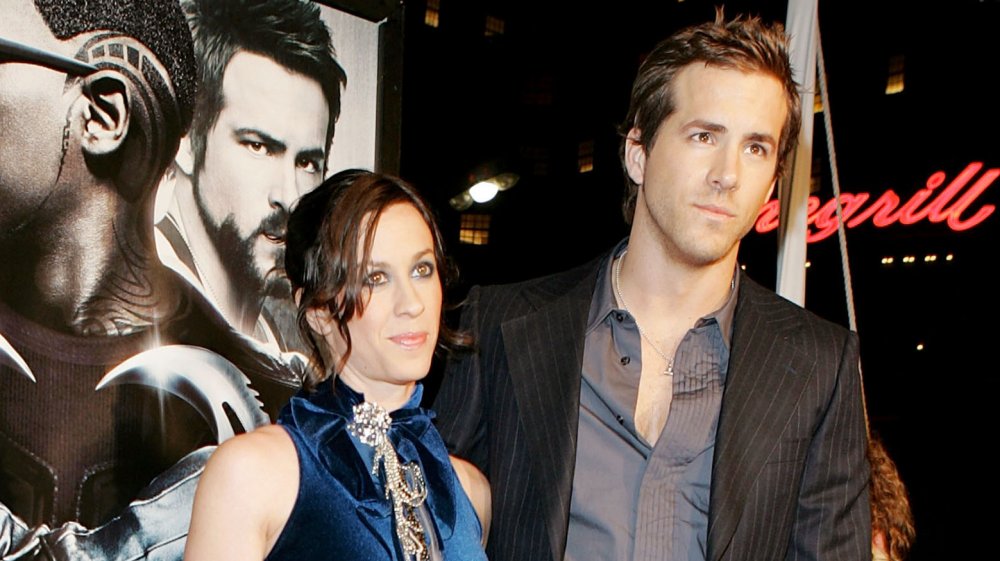 Frazer Harrison/Getty Images
They were a match made in Canadian heaven, but after a whirlwind courtship and an engagement, Alanis Morissette and Ryan Reynolds called it quits. At the time, People advised that the two, "Remain close friends and continue to have the utmost love and admiration for each other." However, it was clear that the singer-songwriter took the split much harder than the Deadpool star, at least publicly. While Reynolds quickly moved on with Scarlett Johansson, it's evident the "Ironic" hit-maker's world was rocked.
Morissette described the breakup to the Los Angeles Times as, "A huge, critical juncture for me." The self-confessed love addict admitted breakups in general are "debilitating" for her but this one was particularly bad, even inspiring a song called "Torch" on her record Flavors of Entanglement. "It's really about my grief," she told Access of the song at the time. Now, it seems Morissette has more to say about this particular relationship.
Pedestal calls out a social climber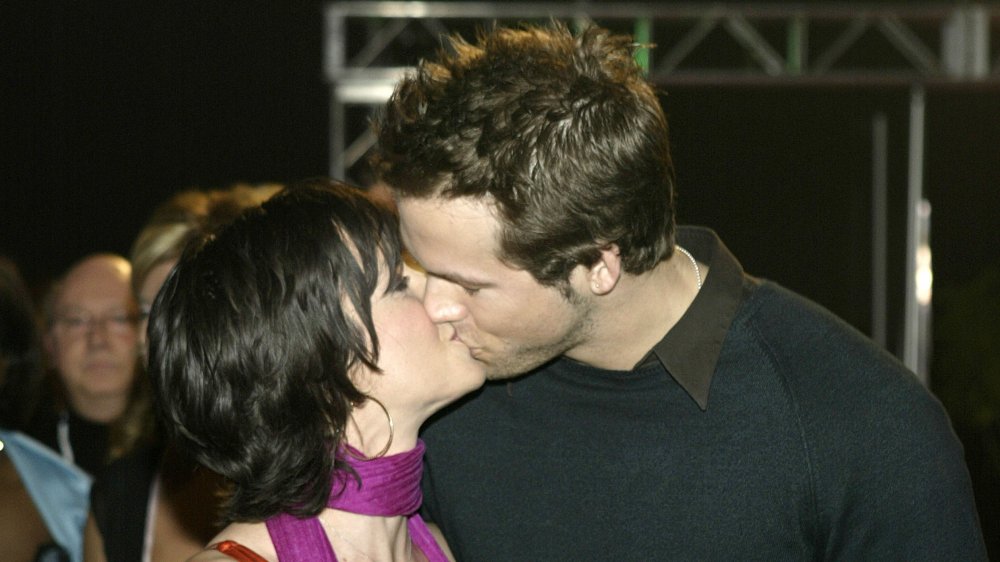 Carlo Allegri/Getty Images
The Canadian singer-songwriter's latest record, Such Pretty Forks in the Road, features a track called "Pedestal" that appears to be taking aim at a social-climbing celebrity who used Morissette to advance his own career. The lyrics, as per Genius, refer to "Every opportunity through me helped you climb," and "Dropping my name, blew doors; open." Entertainment Focus suggests the song is about Reynolds because it captures a feeling of intense disappointment over a relationship that didn't work out the way Morissette expected it to.

"One day, you'll see that you've never really seen me," she sings, which suggests whoever the subject of the song is maybe didn't return her feelings. It's well-known that Morissette was crazy about Reynolds, telling People when they were initially seeing each other that she felt, "So loved by him, in a trampoline kind of way." This, again, gives a strong sense that her intense emotions were difficult to match at times.
Ryan Reynolds' career has skyrocketed since the split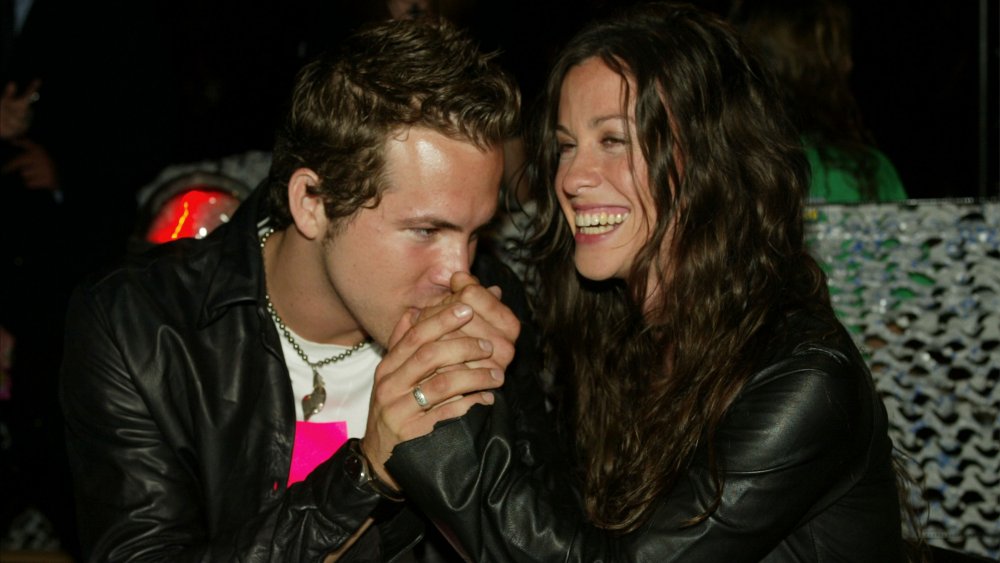 Kevin Winter/Getty Images
Although it's not exactly proof that "Pedestal" is calling out Reynolds, it's worth noting that the Canadian comic actor's career launched into the stratosphere since his breakup from Morissette. Aside from headlining Detective Pikachu by voicing the titular Pokemon, he's found worldwide fame as Deadpool. But he still thinks about his lost love: While conducting an interview with EW in character as the caustic superhero, he even revealed his favorite holiday is "Alanis Morissette Day" (March 8, but the singer-songwriter doesn't celebrate it herself, as The Star noted).
We'll probably never know who the track is really about but, as the closing note on Such Pretty Forks in the Road, it strikes a particularly interesting note. The album deals with so many complicated emotions that it stands to reason Morissette utilizes the final song to have the final word in a relationship that marked a major turning point in her life.