Inside Naya Rivera's Final TV Appearance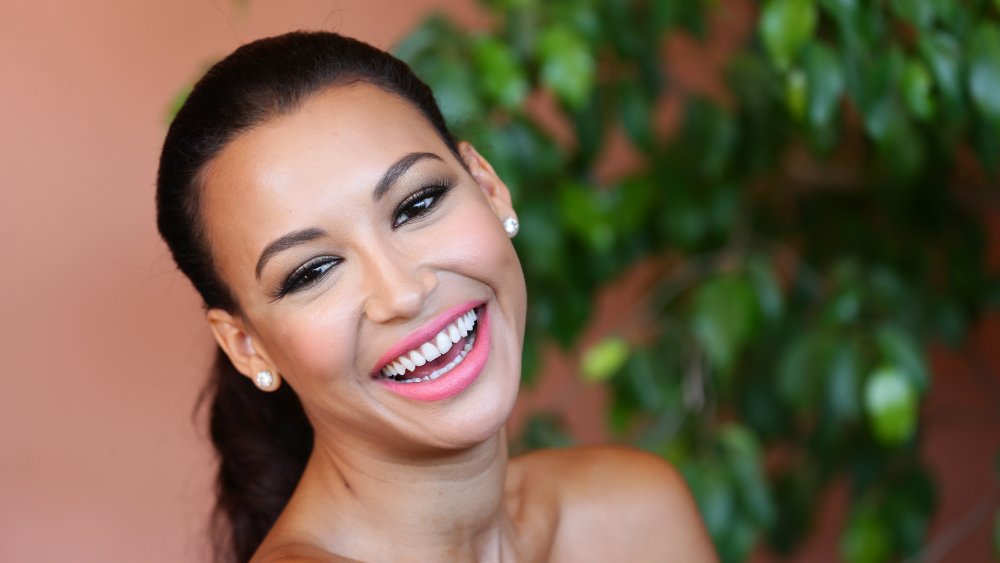 Vittorio Zunino Celotto/Getty Images
On July 8, 2020, 33-year-old actress, Naya Rivera (aka Santana Lopez in Glee), rented a boat on Lake Piru with her four-year-old son, Josey, when things went terribly wrong. Authorities now believe that Rivera and her son had entered the lake to swim. When Rivera realized the boat had drifted away from the two of them, Rivera "mustered enough energy to get her son back onto the boat but not to save herself" (via CNN). In the wake of the actress's tragic drowning, her ex-husband and actor, Ryan Dorsey, Instagrammed a heart-breaking memorial. In it, he promised Rivera that Josey would always "know his momma loved him more than life," and said that "we will always love you."
On July 24, 2020, the Santa Clarita, California native was laid to rest at Forest Lawn Memorial Park in Los Angeles (via USA Today). Just a week later, on July 31, Netflix released Season 3 of the baking competition, Sugar Rush. Naya Rivera is featured as a guest judge in the seasons' third episode, "Birds of a Feather." According to Deadline, Netflix debated over releasing the episode, now believed to be Rivera's final TV appearance. But after consultation with Rivera's manager, the streaming service released the show as planned, dedicating the episode to Rivera's memory.  
What we learned about Naya Rivera from watching Sugar Rush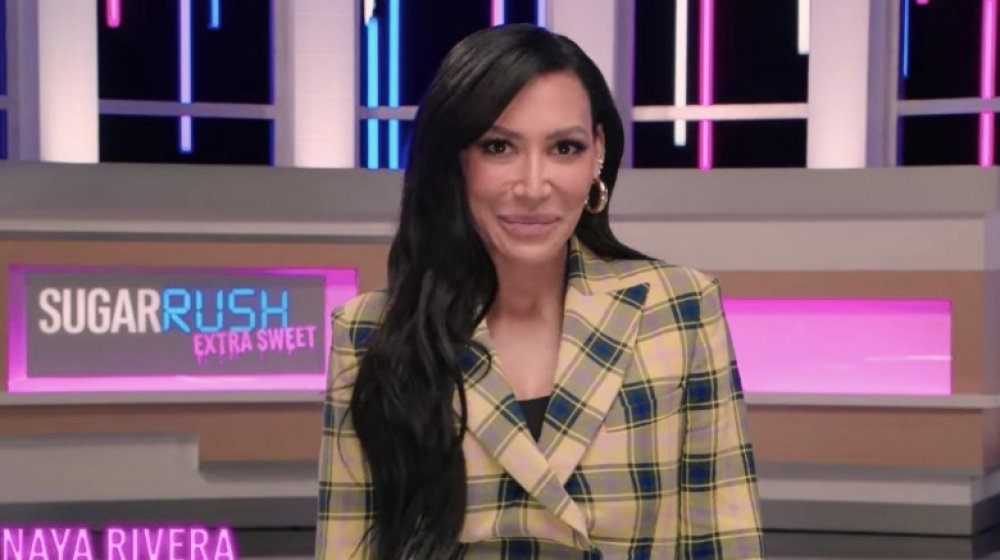 Netflix
What do we now know about Naya Rivera after watching her memorial Sugar Rush episode? The episode, which pits contestants against each other in a series of bird-themed challenges, opens with Rivera discussing her favorite feathered friend, flamingos. Did Rivera herself bake? Yes, Rivera tells us, in a now heartbreaking admission, "I have a 4-year-old son, so you're kinda required to know how to bake." According to Rivera, Josey liked it when she made him chocolate chip cookies. 
Naya Rivera's family remembers her as a "sassy angel" with a "magnetic spirit" (via USA Today). In "Birds of a Feather," it's easy to see the truth in these words. An always-smiling Rivera happily samples the contestants' offerings, and is almost indisputably endearing in her praise, calling most of the dishes "delicious," "vibrant," "stunning," and "adorable." 
Her favorite desserts included the episode winners' (Andre and Deborah's) first-round offerings: a dark chocolate cupcake with roasted orange filling, and chocolate swan on top. Rivera judged these be "stunning" and on a "different level than ... your average party cupcake." She also raved about the savory and sweet flavors in the second-place team's (Alex and Jen's) second-round offering: an "eggs Benedict," which worked in cricket powder to a scone topped with lemon curd, whipped cream, strawberry and raspberry reduction. "This is delicious, I can't believe I'm eating cricket, guys... but I can say that I did it," Rivera told them.