The Surprising Talent Drew Scott Has Been Hiding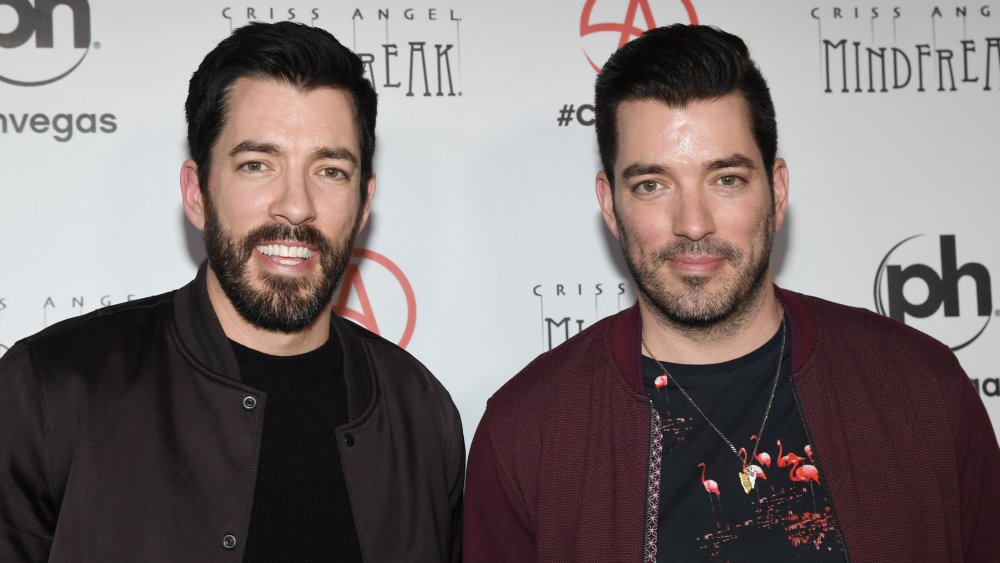 Ethan Miller/Getty Images
Fans of Property Brothers already know that Drew Scott has an eye for real estate. Together with his brother Jonathan, Drew's already expanded the Property Brothers brand into unexpected places. From children's books to a line of home furnishings, it's hard to escape the HGTV superstars. They seem to be talented at everything, including Drew's newest hobby: music. 
For the past few months, Drew's been pulling out his acoustic guitar for some pretty impressive covers that he shared with fans on Instagram. This past weekend, he posted the Otis Redding classic "(Sittin' on) The Dock of the Bay" from his living room. The week before, he went a little more modern, posting a cover of Justin Bieber's "Love Yourself." In the caption, Drew even gave out a phone number where fans can suggest his next songs. His wife, Linda Phan, doesn't seem to mind his musical hobby; in fact, he just posted a photo of her smiling as she holds a ukulele.
Musical talent runs in the Scott family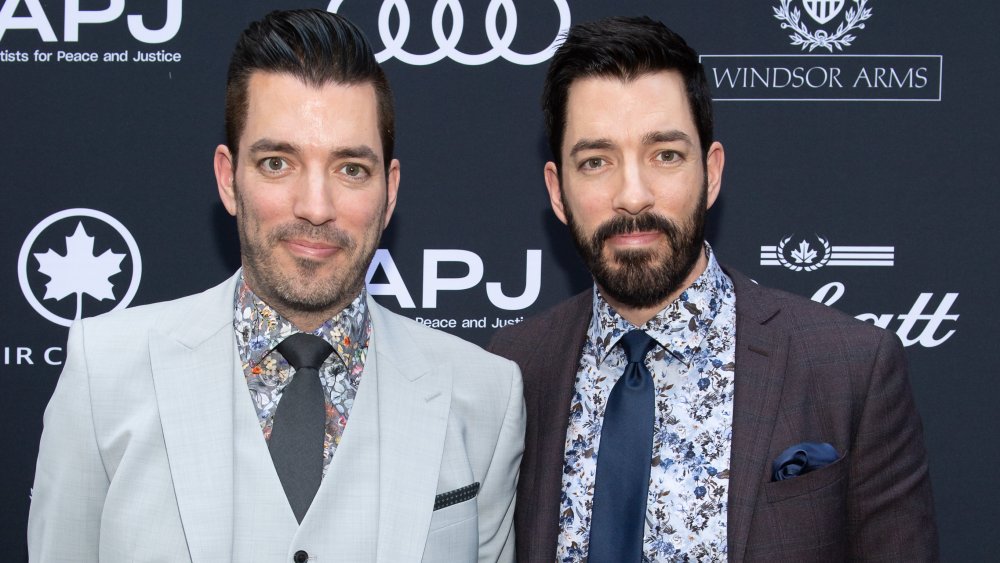 Ryan Emberley/Getty Images
Since the Scott brothers seem to do everything together, it's no surprise that Drew and Jonathan have already collaborated musically. In 2016, they released a duet, "Hold On," under the name The Scott Brothers, with an accompanying music video. Drew told Entertainment Tonight, "We grew up on a ranch, spending almost every other day sitting around a campfire, strumming songs on the guitar, singing songs with our parents." In 2018, Drew released a solo original song titled "You Chose Me" about falling in love with his wife (via People).
Since then, Drew's worked on honing his musical skills. In a recent Instagram post, he credited his guitar teacher, Rick Russo, as well as his first ever guitar teacher: his dad. In fact, on Father's Day, Drew posted a duet he recorded with his dad, Jim Scott. Drew and Jim both strummed on guitars while Drew crooned Jimmy Buffet's "Margaritaville." The only collaboration we're waiting for? A duet between Drew and his brother's girlfriend, Zooey Deschanel (via Elle). The She & Him songstress might be the perfect person to bring Drew's music to the next level.