What Luke Bryan's Build Me A Daddy Is Really About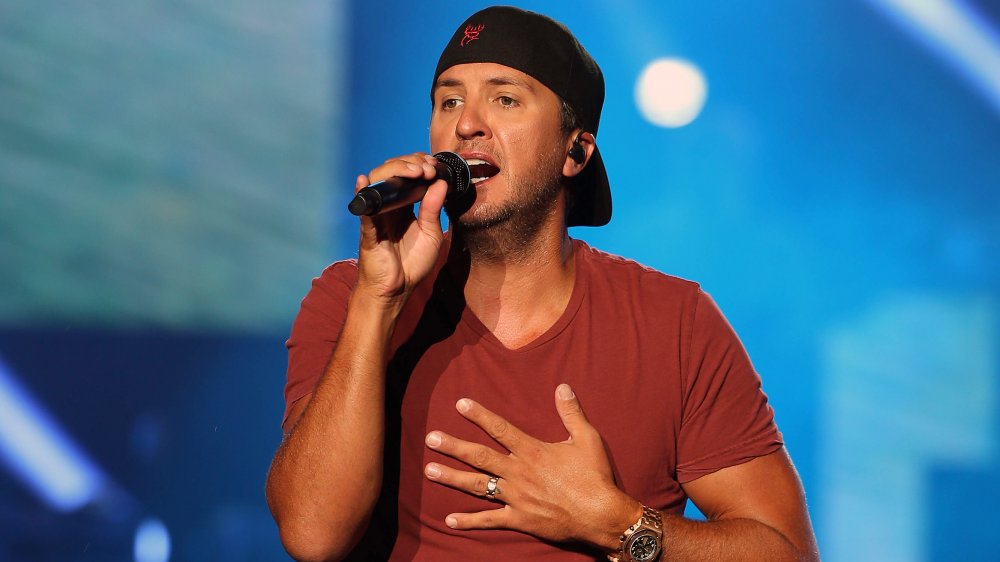 Kevin Kane/Getty Images
Luke Bryan's latest album, Born Here, Live Here, Die Here, is already taking fans by storm. Over the course of 10 tracks, the award-winning country superstar and American Idol judge takes listeners on a journey of love, loss, and eventual hope for the future. The record remains true to Bryan's roots as a small-town singer-songwriter, while also paving a path towards something new. As he admitted to the Los Angeles Times, Bryan has his ears open to what the younger generation is doing differently — and he gets inspired.
"When these kids come in and they're singing Billie Eilish and Bishop Briggs, I'll get home and go do some research ... and I have some material on this album that has more of an artistic approach to it," he acknowledged. One particular track that's definitely got a deeper meaning behind it is the touching ballad "Build Me a Daddy."
Build Me a Daddy is meant to pull at your heartstrings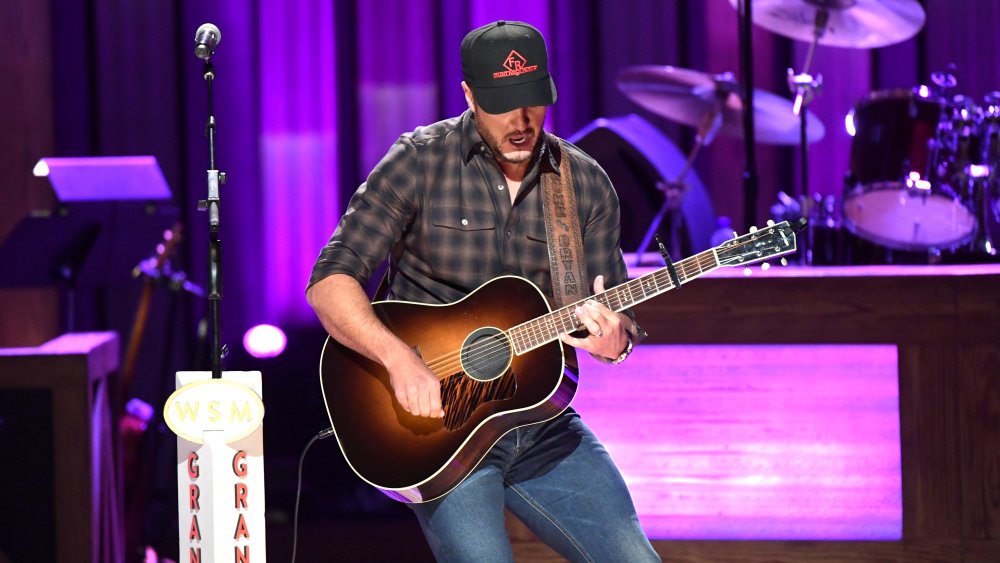 Jason Kempin/Getty Images
The lyrics detail how a young boy wanders into a toy store and asks the owner to make him a daddy out of wood. "I sure miss him / Maybe you could bring him back / If I walked in with him, it'd sure make mama happy / If you could build me a daddy," wonders the youngster (via Genius). Sharing a snippet of the song on Twitter, Bryan wrote, "I've played this song for a lot of my hardcore buddies and it chokes them up. I think that's the beauty of country music, to really make you feel emotional."
Indeed the soulful, sweet, and very melancholy track, which comes sixth on the album, wasn't just a personal one for Bryan, but a track he envisioned hitting a lot of listeners square in the heart. "There are people out there who are going to really, really relate to this song and it's going to affect them in a beautiful way," the singer-songwriter advised on Instagram. He also admitted to the Los Angeles Times that it's a "heavy" song.
Build Me a Daddy is about sacrifice and loss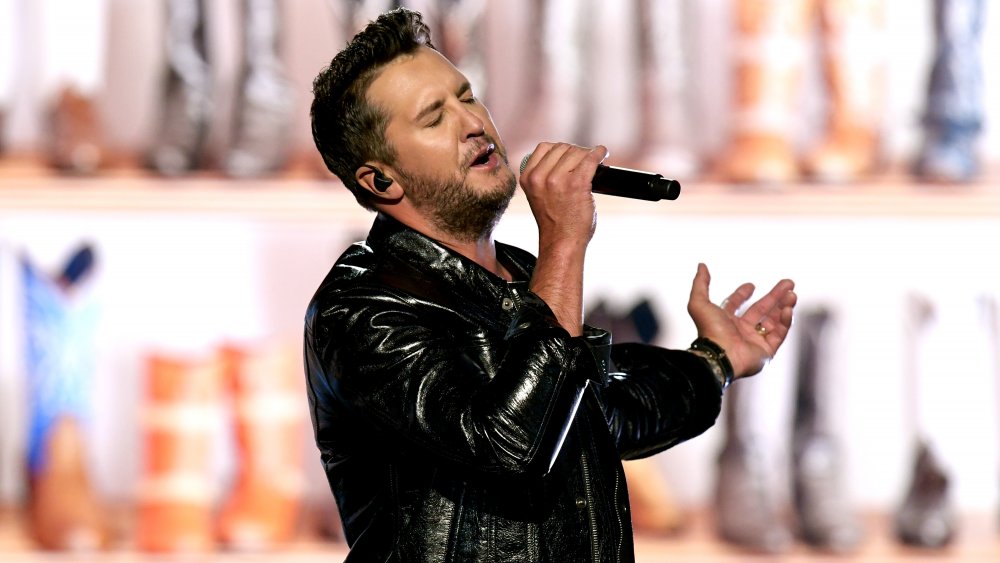 Kevin Winter/Getty Images
As noted by the Los Angeles Times, "Build Me a Daddy" is about a child whose father, a soldier, has died (presumably in the line of duty). Bryan said, "Through the years I've met several Navy SEAL buddies, and I just happened to be around one of these buddies when I got the mix of that song in. Navy SEALS, these guys are programmed to not show emotion. And I played him this song and it truly broke up him up."
Recording the song took a lot out of the country icon, too, with Bryan revealing he only needed to do about four takes for it, because he was so committed to, and in touch with, the material. And in keeping with the father-son theme, at the end of the accompanying music video, two young boys run into the singer-songwriter's arms, highlighting his own relationship with sons Tatum and Thomas, who play the roles, per Country Rebel.