What Luke Bryan's Where Are We Goin' Is Really About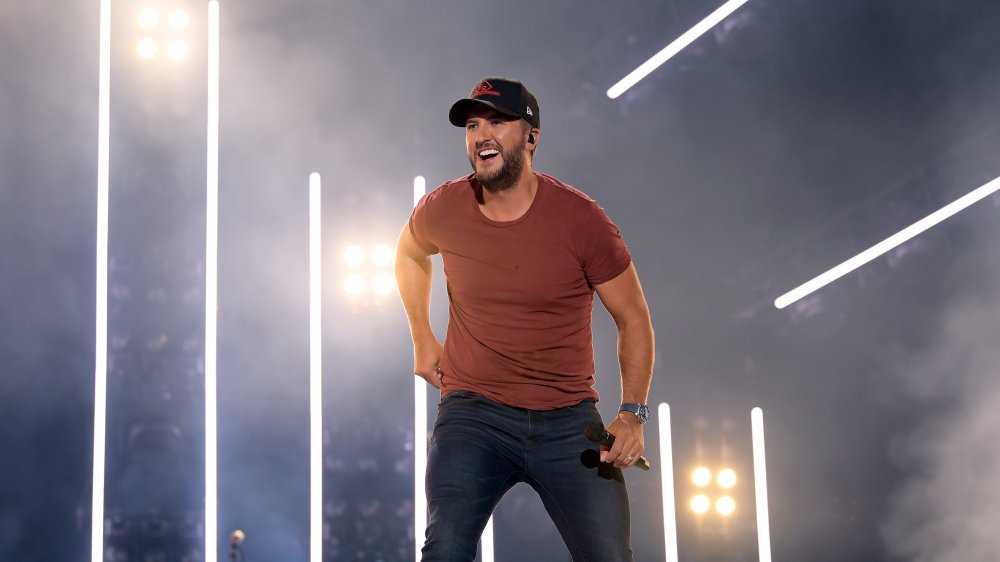 Jason Kempin/Getty Images
Luke Bryan has been spending the summer of 2020 using his tour bus to go fly-fishing with his family and growing sweet corn (via Los Angeles Times and Tennessean). The country music idol is not faking it. He grew up helping out his father in a peanut processing plant in the small town of Leesburg, Georgia, doing the moonwalk in the halls of his local high school, and singing in the choir at the First Baptist Church (via Parade).
Bryan left Leesburg for bigger cities. But, as he told Tennessean, he still "love[s] singing about rural towns." Case in point? Bryan's new album, Born Here Live Here Die Here, is a hymnal to the "psychology behind small towns" that the country star believes country music should showcase. And, as per Taste of Country, the album embodies the "sweet, urban flavors" of '80s country, his ninth track, "Where Are We Goin'," tells the story of the shy beginnings of small-town love, "when the music's over and the bar runs out of beer" (via Genius Lyrics). 
Love songs don't need to use intricate language to ring true. Sometimes all we need to remember the tingles in our lips before a first kiss are straightforward verses. Bryan's take us to the "old field road, out past the shut down Shell." There, we can "count them stars" and "go fishing in the dark." "Where Are We Goin'" hits "butterflies in your stomach" out of the park. For that, we'll listen to it again, and again.
Where Are We Goin' is a collaboration between Luke Bryan and Brent Cobb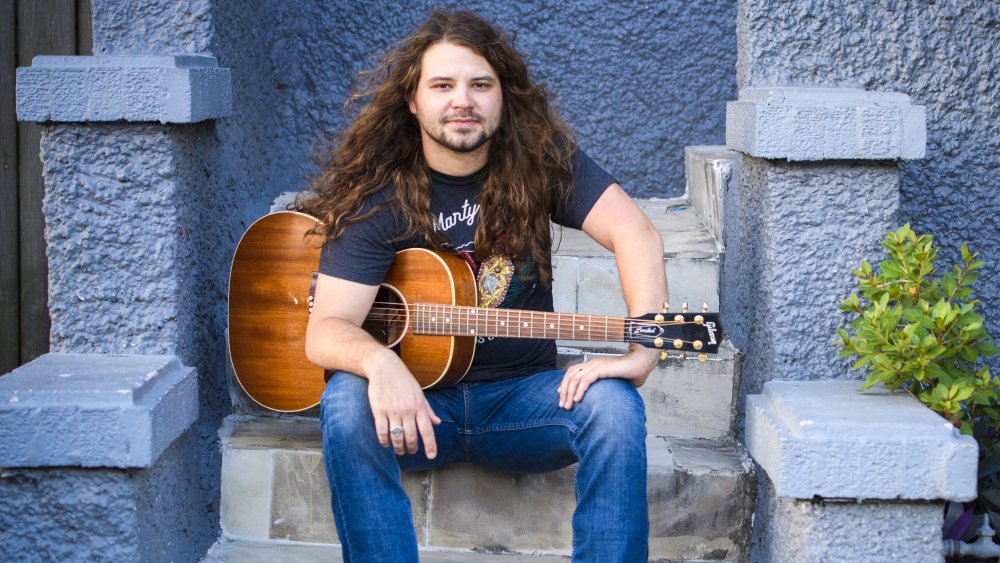 Erika Goldring/Getty Images
Taste of Country reviewer, Billy Dukes, listened to "Where are we Goin'" and imagined "Kenny Rogers and Dolly Parton flashing furtive glances at one another." It's a love song, to be sure, but lyrics also tells the story of a friendship: the friendship between two Georgian country singers: Luke Bryan and Brent Cobb. 
Bryan first met Cobb (who is known for country funk and swampy grooves) when Cobb and his band, Mile Marker 5, opened for a couple of Bryan's gigs (via Washington Post and NPR). Bryan was impressed. Soon after, he left Cobb a message on his phone: "Brent, this is Luke Bryan. You need to call me and come up here and write.'" Cobb took him up on the offer, spending a week at Bryan's home in Nashville Tenessee.  
Since then, Bryan and Cobb have become fast friends. Cobb has written several songs for Bryan in the past, but the two had never written together (via NPR and Tennessean). That changed recently when they wrote two songs in a day for their upcoming albums. You've heard the first. "Where are we Goin'" came out in Bryan's album, released on August 7, 2020. The second, "Good Times and Good Love," is a track on Cobb's fourth album, Keep 'Em on They Toes, due out in October 2020 (via Brent Cobb). "I was just ashamed it took he and I that long to get in the room," Bryan told Tennessean.