The Motherhood Lesson Jessa Duggar Thinks Is Extremely Important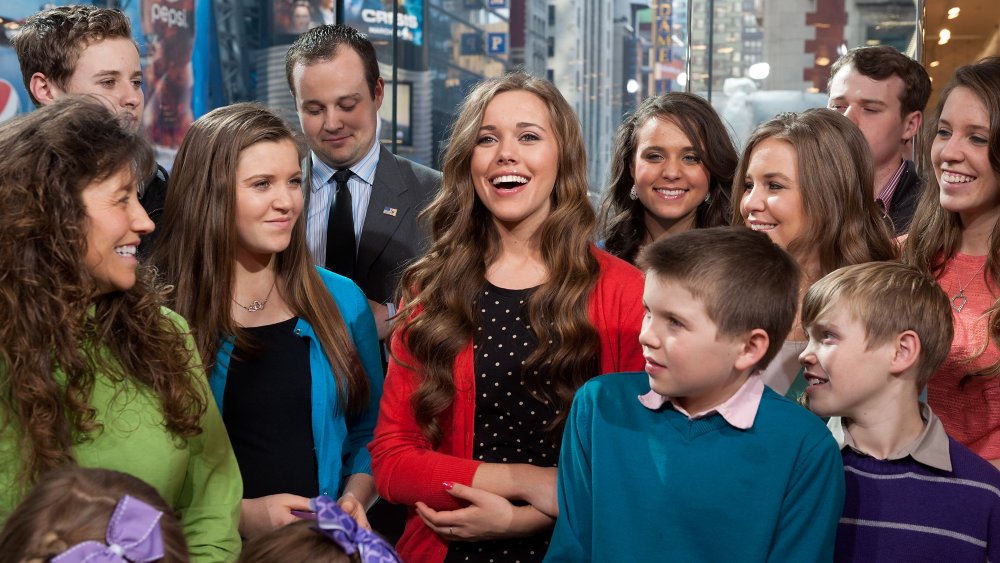 D Dipasupil/Getty Images
You've been following Jessa Duggar since she was one of 19 kids (remember Bob, Michelle, Joshua, Jana, John-David, Jill, Jinger, Joseph, Josiah, Joy-Anna, Jedidiah, Jeremiah, Jason, James, Justin, Jackson, Johannah, Jennifer, Jordyn-Grace and Josie?) in 19 Kids and Counting. You kept on following her when, in 2015, she and her sisters and their own families created a spinoff, Counting On. With season 11 of the show in full swing, you might have heard the pregnancy rumors? Jessa says the "bump" her fans spotted in August 2020 was just tacos, although People speculates that she may be open to adopting a fourth in the future.
We took a peek at Jessa Duggar Seewald's Instagram. It's disheartening. Looking at it, you'd think that she's got mothering down with a kind of care-free finesse — the kind of finesse that most of us can only claim to have when it comes to tying shoes or brushing our hair in the morning. Her social media is filled with her three impossibly groomed toddlers (Spurgeon, Henry, and Ivy) dipping their feet into the Pacific, picking blackberries on family walks, and taking trips to local sheep farms where her oldest son, Spurgeon, sung hymns to the sheep.
Jessa Duggar has literally been groomed to shine despite the social media's scrutiny. So when the 27-year-old offered her best parenting advice, we were a little surprised.
Jessa Duggar Seewald isn't afraid to ask for help
"I'm constantly going to moms who are a season ahead of me, like my own mom, and saying, 'Hey, do you have a kid with this personality?' Or 'Have you dealt with this issue before?'" said Jessa during an interview with with Moms Like Us host Christina Garibaldi and Stroller In the City host Brianne Manz (via Us Weekly). Among the most burning of Jessa's questions is, apparently, "How do you keep your cool?" Per Jessa, that question is "something I always ask my mom if I feel like I'm getting frustrated over little things. I'm totally just in awe of my mom's patience, for sure." (So are we. Raising 19 kids can hardly be a cakewalk). 
And in spite of an Instagram page that feels like it comes out of a Zara children's catalog, Jessa has gone through a fair share of advice-meriting motherhood dilemmas. Take the time when Jessa admitted to the world that her now three-year old son Henry had speech delays, and that she had taken him to see a specialist (via People). "I feel like especially as a mom, it's easier for me to kind of stress out, like, 'Oh no, he's delayed. What's wrong with him?'" she told the press. Today, Henry's doing much better (via Us Weekly).  Even if he wasn't, we know now that the reality star isn't afraid to accept a helping hand.