Why High Heels Are Canceled Even After The Pandemic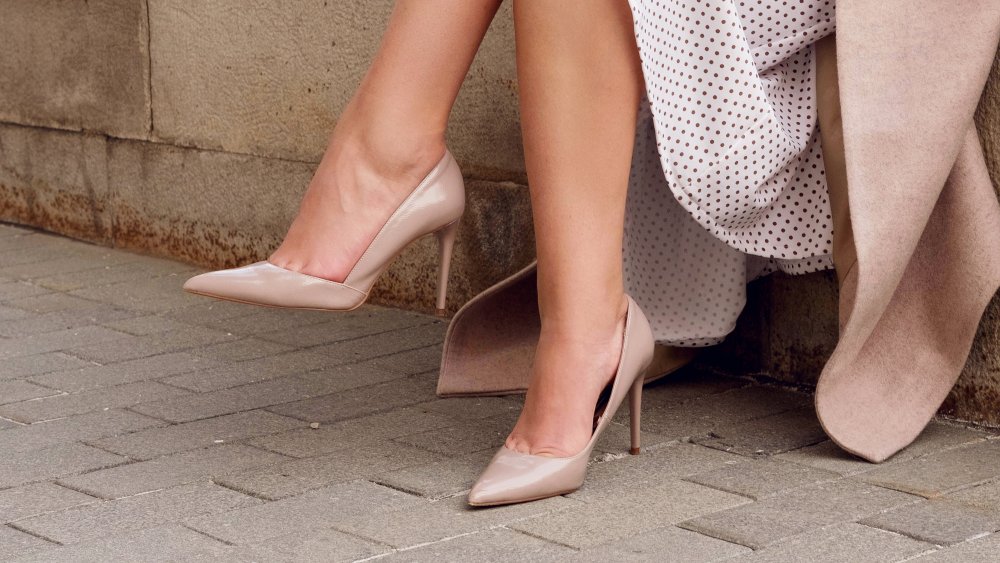 Shutterstock
Thanks to the pandemic and quarantine, office chic is also work-from-home-chic and is defined as as a shirt or blazer we throw on top of pajamas or a comfortable pair of track bottoms. Suits are so pre-pandemic, and we've seen brands like Ann Taylor and Brooks Brothers declare bankruptcy. Sales of jeans are on the decline. So with looking fashionable taking a back seat to feeling ultra-comfy, where does that leave high heels?
Beth Goldstein, a footwear industry analyst at NPD Group, notes that even before the pandemic, consumers had been ditching killer heels for a while. "The dress market has been challenged for quite some time. Before the pandemic, we were already seeing a couple of years of the fashion business overall losing out to athletic and athleisure. Even within fashion, when you break it down, the dress market has been losing shares to casual," Goldstein told Business Insider. NPD Group says as a result, dress shoe, including high heels, sales plunged 71 percent during the second quarter of 2020, compared to the same period a year ago. Shoe sales as a whole declined 21 percent. 
Glamorous high heels are out, comfort is in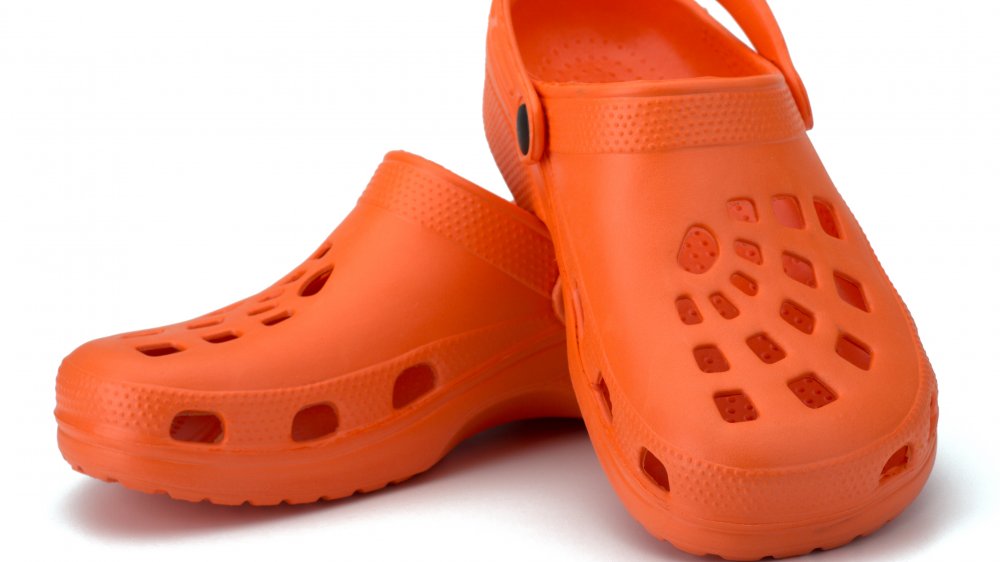 Shutterstock
The big winners in all this have been the manufacturers of what some of us kindly call the ugly shoe. One of these is the 246-year-old Birkenstock sandal, which is experiencing something of a renaissance; Lyst says searches for Birks went up by 225 percent in recent months — and they're not the only ones. Their Fashion Insights reporter Morgane Le Care told NPR: "This quarter, obviously, there was a lockdown. So people were not going to the office anymore. And it was not about being glamorous. It was all about being comfortable ... After all the sneakers and the Crocs and the UGGs and the Tevas, every couple of months, there's a new ugly, old shoe that makes a comeback."
And actually the trend towards comfort began long before the pandemic. In fact, the pivot towards comfy shoes and ballet flats started as far back as 2018 (via The Washington Post). That's why some experts believe the trend is about more than the pandemic — and may continue even after it's over. "Some of us will regard this time as an opportunity to make changes we've been wanting to make," Carolyn Mair, author of The Psychology of Fashion, told The New York Times. "We may stop wearing high heels and shapewear. And, if we are feminists, we may see this as chance to reflect on why we wear these things in the first place."