Details You Should Know About Jif Peanut Butter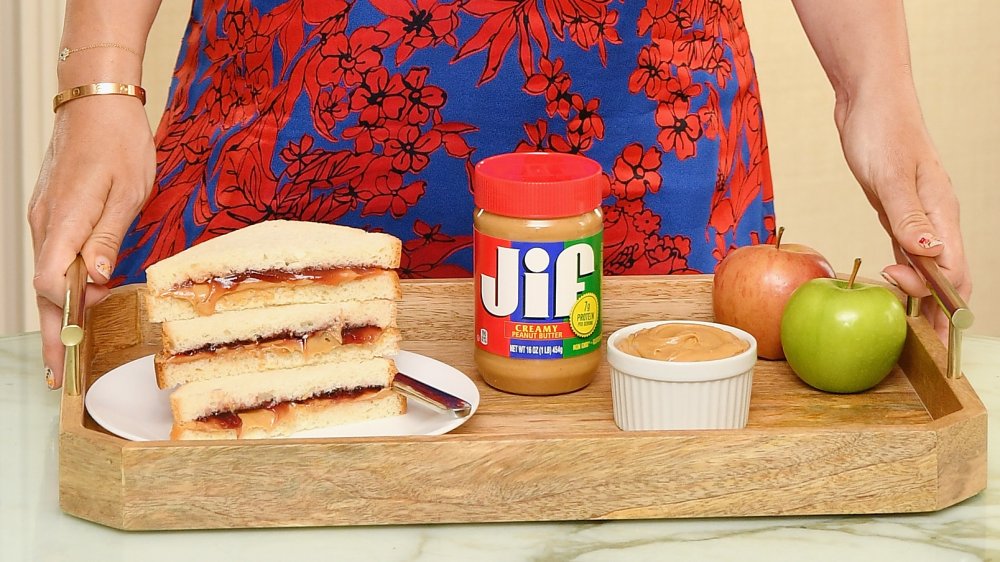 Dia Dipasupil/Getty Images
For so many of us, Jif is a staple. When you see the familiar red, blue, and green label, you might think about lunch boxes in elementary school or about that first year living on your own where you basically subsisted on peanut butter alone. After all, it's America's bestselling peanut butter by a considerable margin, according to Statista. It's hard to imagine Jif as anything other than what it is today. But Jif hasn't always been the reliable constant we know and love. 
In 1955, Proctor & Gamble acquired a peanut butter brand from Kentucky, Big Top Peanut Butter, according to The New Yorker. They made the recipe sweeter and added oils to make it appeal to a wider market. Then they added the name Jif and sold it as a competitor to Skippy and Peter Pan. The branding wasn't always so minimal either. From 1958 into the 1960s, Jif had a colorful cartoon kangaroo mascot, Jifaroo, according to retro blog Neato Coolville. It wasn't this friendly fellow, however, who made Jif the top selling brand. Around 1980, according to the peanut butter history book Creamy & Crunchy, the slogan "Choosy mothers choose Jif" from ad agency Grey made it the number-one peanut butter it is today.  
Jif peanut butter "controversies"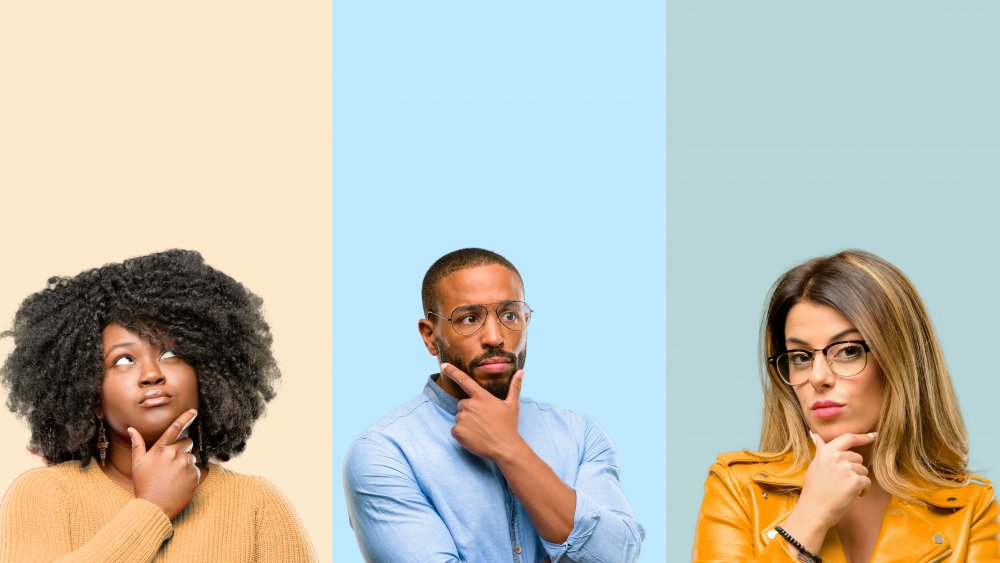 Shutterstock
Jif has found itself at the center of a couple very spirited debates. Are you someone who uses reaction gifs or jifs? Jif made their official opinion on the matter very clear this year when they partnered with GIF search engine Giphy to sell limited edition jars that say "Gif: Animated Looping Images" and "Hard g Pronunciation" on one side and "Jif: Creamy Peanut Butter" and "Soft g Pronunciation" on the other. They even have a GIF pronouncer tool on the JIF site. 
Like your controversies to be a little more occult? In 2016, Jif became the subject of a Mandela Effect conversation, according Insider. The Mandela Effect is when a large group of people misremembers something the same way, named by paranormal consultant Fiona Broome when she noticed that she and many others falsely remembered Nelson Mandela dying in prison in the 80s. He died in 2013. In Jif's case, a bunch of people are certain that Jif was once called Jiffy. "Jif was never named Jiffy," said a spokesperson of Jif's parent company J.M. Smucker. Turns out, Jif is more mysterious than it may have seemed.