This Trick Will Tell You If You'll Look Good With Short Hair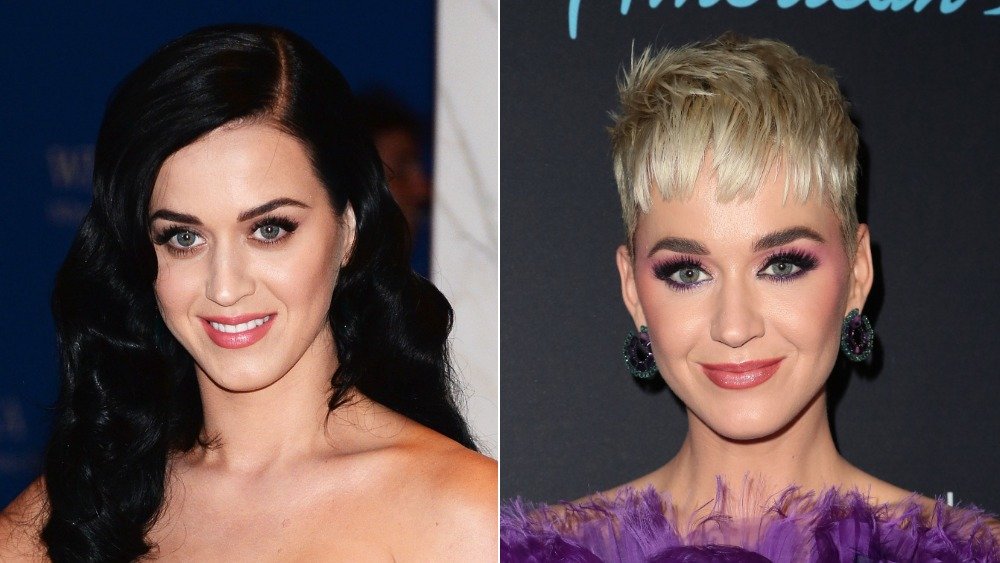 Dimitrios Kambouris, David Livingston/Getty Images
So, you're agonizing over the idea of a short cut. Maybe a modish shag, perhaps even a choppy lob, a textured bob ... or (would you dare) an asymmetrical pixie? It's high time to throw out all the rules that your great aunt got from way-back-in-the-day when 1920s flapper knee-length dresses were indecent and bobs were still considered scandalous. With the right styling, short hair can look good on any face shape and any hair texture (via Byrdie).
Got curls like Selena Gomez? Go ahead and chop them off, if the spirit moves. She did, and it looked great (via Glamour). Is your hair fine, like the locks of Cameron Diaz? Then you've got proof it'll look good short (via Hairstyles Weekly). Or maybe you have thick locks? In that case, could a Kim Kardashian shoulder-length bob be for you (via Allure)? 
Long story, cut short (bad pun intended), you do you. But if you do decide that you want extra reassurance before taking your beloved locks to the chopping block, hairstyle guru, John Frieda, has a trick that might work for you. 
Find out if you'll look good with short hair using three common items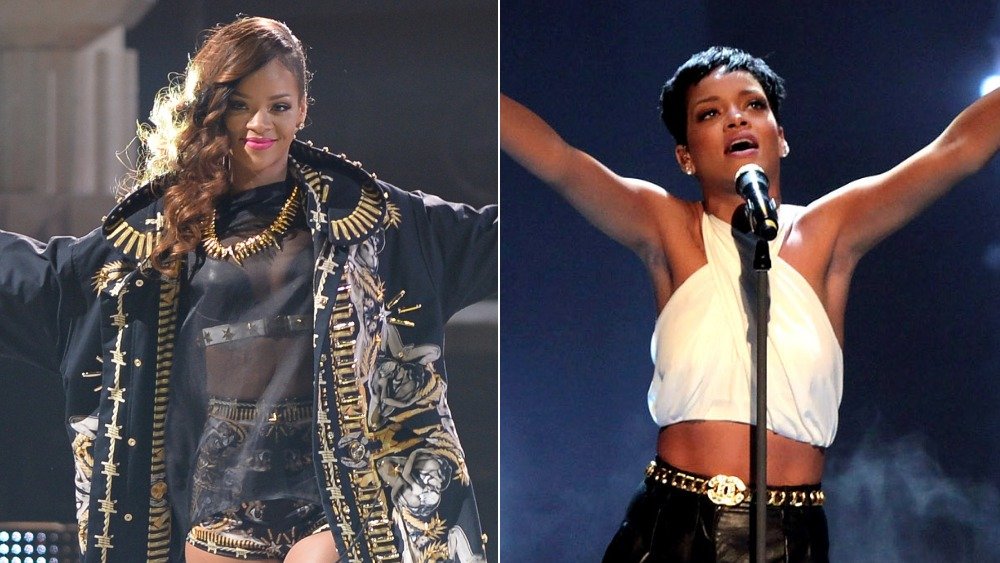 Larry Marano, Dominik Bindl/Getty Images
"It's all about the angles," says Giles Robinson, senior stylist at John Frieda Salons UK, told Cosmopolitan. And specifically, the angle of your jaw bone. All you need is a (hanging or standing) mirror, a pencil, a ruler, and 30 seconds to suss out whether short hair is right for you.
Here are the basics, according to PureWow. First, position yourself in front of a mirror so that you can see your face's side profile. Next, angle your pencil horizontally under your chin. Position the point of the pencil away from your chin for a more exact measurement. Now, place your ruler vertically under your ear, starting at your ear lobe. The pencil and the ruler should intersect at a right angle. 
What's the distance from the bottom of your earlobe to the tip of your pencil? Is it less than 2.25 inches? Permission, granted. Chop off your locks. Is it more? In that case, longer hair may be right for you. Of course, we won't blame you if you decide to cut your hair anyway. If you do, just be prepared for extra maintenance. According to Byrdie, short hair should be trimmed at least every four to six weeks to maintain the style.