Kamala Harris' Shout-Out To Her 'Chitthis' Turns Heads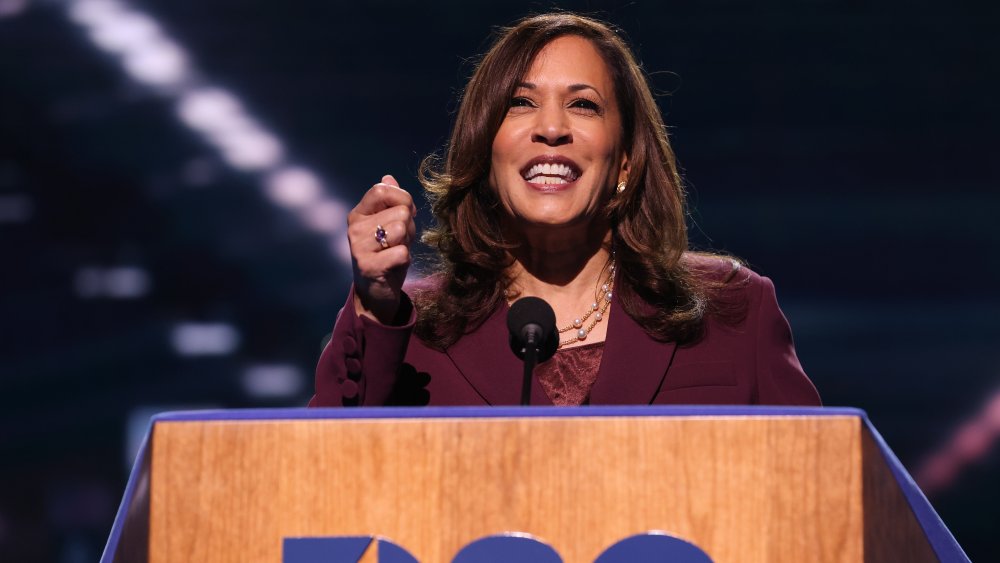 Win Mcnamee/Getty Images
Kamala Harris is like no vice presidential nominee we have seen before. The first woman of color to be named as a vice presidential candidate on a major ticket, Harris proudly embraces her Jamaican and Indian heritage. The history-making politician just paid tribute to her Indian roots at the 2020 Democratic National Convention.
In a speech (via CNN), Harris explained how her mother raised her and her sister, Maya, "to be strong Black women" and to "be proud of our Indian heritage." She added that her mother also raised her daughters "to put family first — the family you're born into and the family you choose."
Harris' family consists of a number of people, including her husband, Douglas Emhoff, and her stepchildren, Cole and Ella. "Family is my sister," she said. "Family is my best friend, my nieces and my godchildren. Family is my uncles, my aunts — my chitthis."
What does 'chitthis' mean?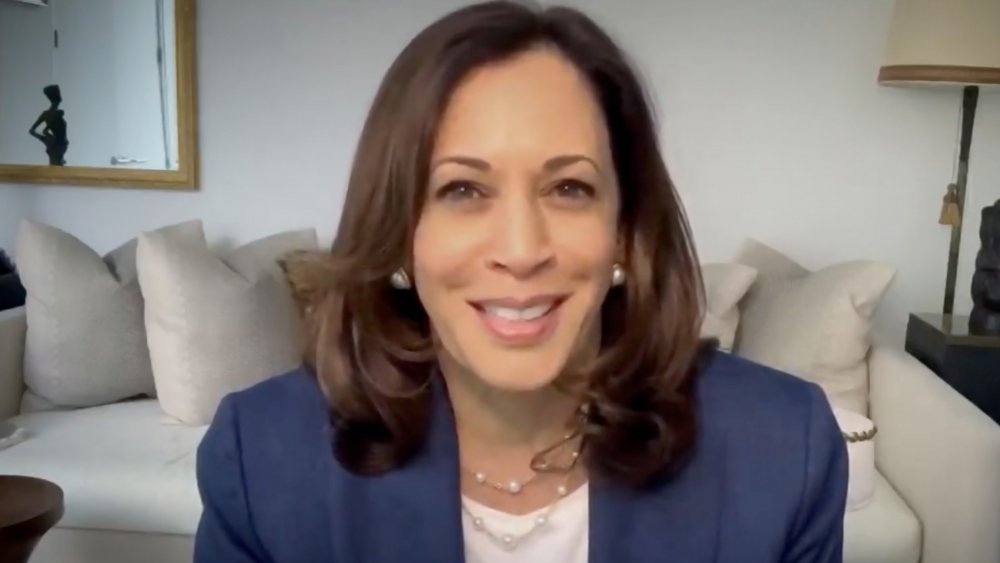 Handout/Getty Images
Harris' use of the word "chitthis" drew a lot of attention. Written as சித்தி in Tamil, the word can be phonetically spelled in a few ways in English such as "citti" or "chitti," per The Washington Post. The word is a term of endearment given to aunts, specifically sisters who are younger than one's mother. The word not only paid homage to her family and her culture but also to her late mother, Shyamala Gopalan, who grew up in the South Indian state of Tamil Nadu where Tamil is the official state language (per Encyclopedia Britannica).
The word "chitthis" is one that Harris almost certainly grew up with and learned from her mother. "All of my mother's words of affection or frustration came out in her mother tongue — which seems fitting to me, since the purity of those emotions is what I associate with my mother most of all," she wrote in her memoir, The Truths We Hold: An American Journey.
Harris' use of the word "chitthis" resonated with Indian American viewers — particularly those of Tamil descent. The Times of India noted that search of the term spiked, and the speech quickly went viral on social media. Tamil American Vedika Gopal tweeted that she "started crying" when Harris used the word "chitthis" in her speech," as did Padma Lakshmi. "I literally have tears in my eyes... My heart is so full right now," she wrote on Twitter.