Inside DJ tWitch's New Role On The Ellen Show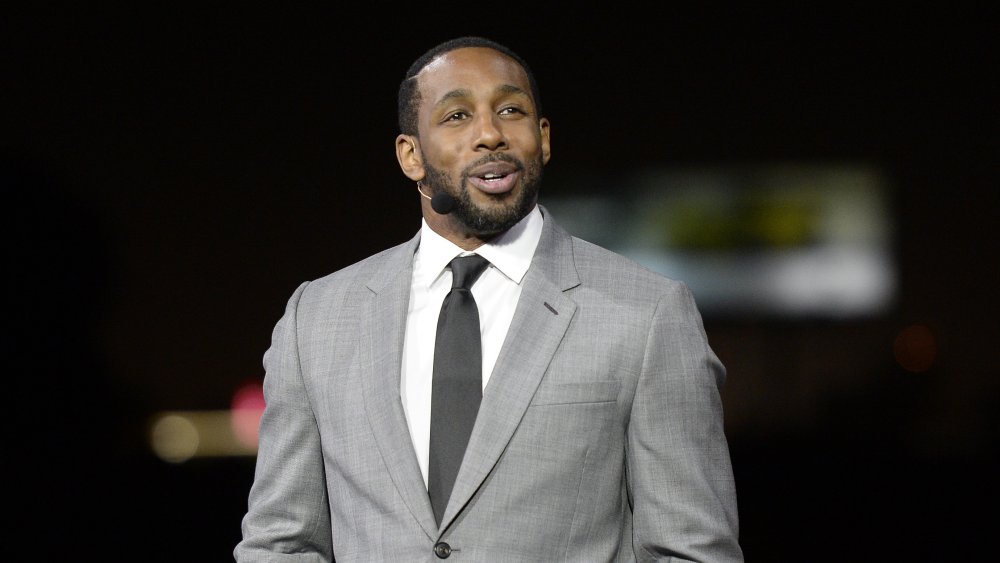 Kevork Djansezian/Getty Images
A little more than a week ago, DJ Stephen "tWitch" Boss came out in Ellen DeGeneres' defense in the midst of a highly publicized scandal. Now, the professional hip hop dancer has been promoted. According to Deadline, on Monday, August 17, DeGeneres herself announced the news in a virtual staff meeting. DJ tWitch is now a co-executive producer (via Variety). 
In public, at least, Boss has been supportive of the daytime talk show host. Boss told E! News that he'd felt that working on the show for the show had given him an opportunity to "build a genuine love from front to back." Boss' story, however, flies in the face of the allegations of racial insensitivity, sexual misconduct, and other workplace tensions exposed in mid-July 2020 (via BuzzFeed).
Per Deadline, during Monday's staff meeting, DeGeneres' decision to promote Boss came hand in hand with a commitment to "create a culture where people feel good." As part and parcel of this commitment, DeGeneres fired three senior producers — executive producers Ed Glavin and Kevin Leman, and co-executive producer Jonathan Norman. Glavin in particular had been signaled out for both sexual misconduct and leading his team "with fear and intimidation" (via NPR).  
"I'm a multi-layered person, and I try to be the best person I can be and try to learn from my mistakes," DeGeneres reportedly told her staff when explaining the changes to her show. 
What happened in the lead up to DJ tWitch's new role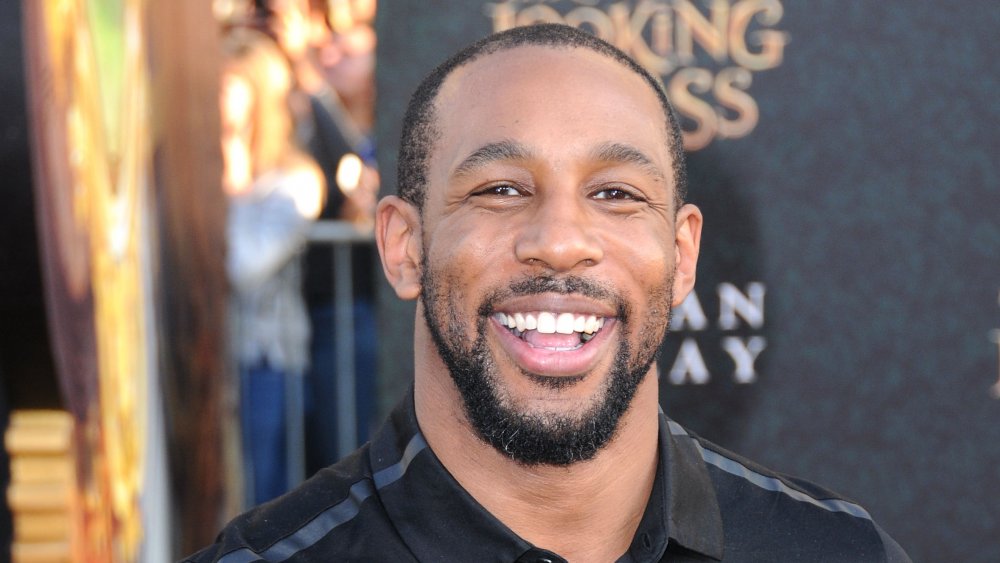 Barry King/Getty Images
If you've watched Apple TV+ hit drama The Morning Show, the real-life The Ellen DeGeneres Show scandal almost seems like the beginning of The Morning Show's much-anticipated second season. For one, if her staff's allegations are to be believed, Degeneres seems uncannily like Jennifer Aniston's prickly character, Alex Levy. DeGeneres reportedly has apologized for her behavior. Per Deadline, she told staff at Monday's meeting that she was "introverted" and occasionally had "bad days" that led her to "sometimes keep to herself in her own space."
Was Degeneres, perhaps, taking a page out of The Morning Show's book when she promoted Boss as part of what Variety termed her "renewed commitment to diversity"?  Per Variety, insiders indicate that Boss's promotion involves him taking over more responsibilities, both in terms of  "programming" and "working culture" in order to work towards this commitment.