The Unique Item Dolly Parton Fans Can Get Only In Tennessee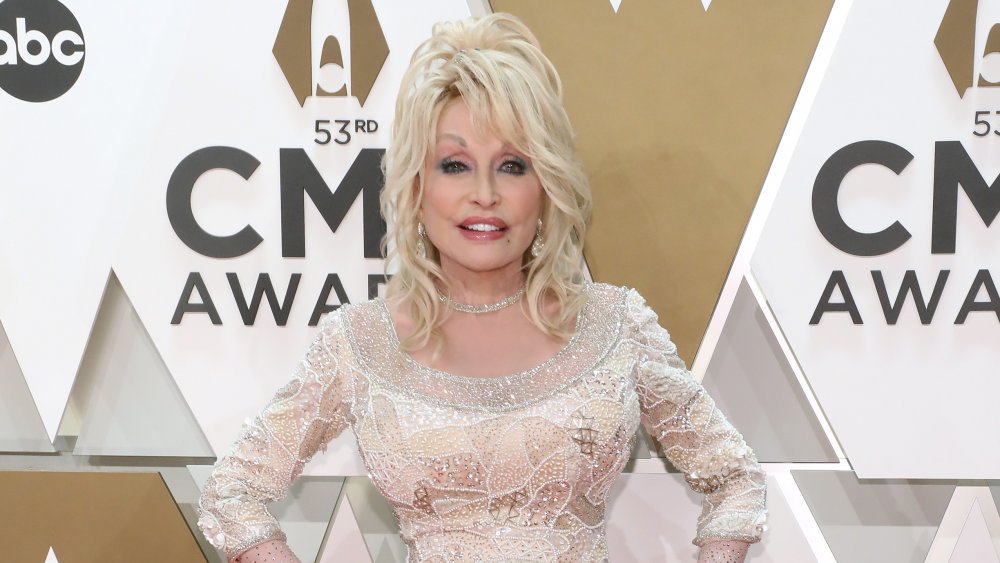 Taylor Hill/Getty Images
Dolly Parton is fiercely loyal to her home state of Tennessee. When she's not on tour, the country superstar still lives in Brenton, Tennessee with her husband. Parton's eleventh studio album, My Tennessee Mountain Home, was a loving ode to her upbringing in the Smoky Mountains, per her website. So it's no surprise that there are some things Dolly Parton fans can only get in the Volunteer State.
The biggest mark Parton left on Tennessee is definitely her self-named amusement park, Dollywood, located in Pigeon Forge. The park features rides and roller coasters, country music performances, and festivals. It also features an interactive Dolly Parton museum and a replica of Parton's childhood home (via Vogue). Visitors can ride the Dollywood Express up into the nearby mountains. Dolly Parton has literally invested in her home state. Dollywood was an economic boon for East Tennessee, with a study saying that Parton's investment had a $1.53 billion impact (via Knox News).
You can get a Dolly Parton license plate in Tennessee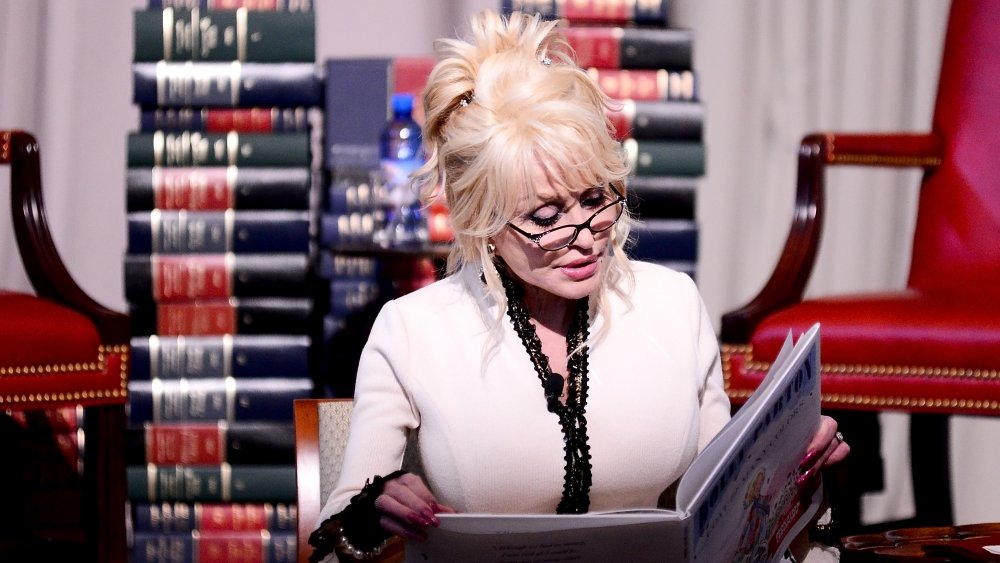 Shannon Finney/Getty Images
For Dolly Parton super-fans who live in Tennessee, there's a souvenir you can purchase to support her favorite cause. Tennessee drivers can get their own custom vanity license plate, complete with Parton's face over a mountain landscape (via Imagination Library). The vanity plates cost just $35, a small price to pay to put the woman behind "Jolene" on your car. After production costs, $15.37 of that will go to one of Parton's charitable foundations, Imagination Library, with the same amount going to the Tennessee Arts Commission. Thanks to a contribution from the Governor's Books from Birth Foundation, the profits from each plate sold will cover the cost for a whole year of books for a child.
Parton was inspired to start the Imagination Library by her illiterate father. The organization mails free books to children starting at birth. At first, the books were mailed to children in her home county. Soon the program expanded, and now children in four different countries can be sent books from the Imagination Library. Over one million books are mailed to children around the world each month.