The Truth About Kellyanne Conway And Donald Trump's Relationship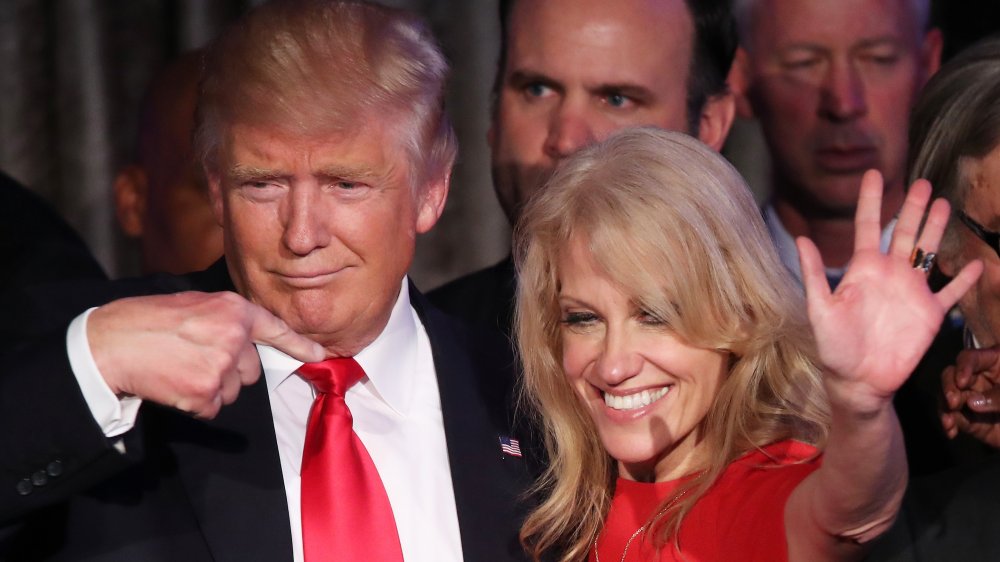 Mark Wilson/Getty Images
One of President Donald Trump's longest-serving advisors, Kellyanne Conway, has recently made the shocking announcement that she will be leaving her position. "The past four years have allowed me blessings beyond compare as a part of history," she said in a statement shared on Twitter. Conway added that she is grateful to Trump and his administration, and that she will be focusing on her family moving forward.
"This is completely my choice and my voice," she wrote. "In time, I will announce future plans. For now, and for my beloved children, it will be less drama, more mama."
The Trump administration has been marked by a number of staff shake ups, as noted CNN. Dozens of officials have either resigned or fired during Trump's time in office. While another departure isn't too surprising, Conway seemed to be particularly close to Trump, leading people to wonder why she has quit — especially so close to the presidential election this November.
Donald Trump and Kellyanne Conway go way back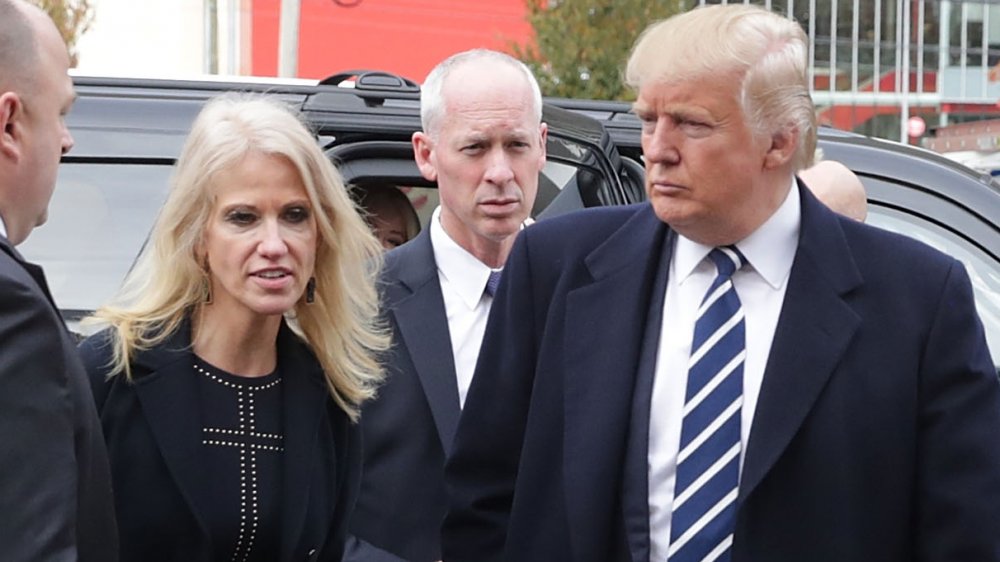 Chip Somodevilla/Getty Images
Conway has been working alongside Trump since before he was elected president. Per Deadline, she joined his team as his campaign manager in August 2016. Since the start of Trump's term, she has served as his senior advisor. Conway was credited with helping Trump — who was down in the polls before she was appointed his campaign manager — win the election.
As noted by The Washington Post, Conway first met Trump in 2006 when she was a member of the condominium at Manhattan's Trump World Tower. While she initially turned down a position in his campaign, she later changed her mind. "I've known him for a number of years," she said on PBS' Frontline. "I knew he was serious about running in 2016 because he had relinquished The Apprentice, and it was one of the many things that he does that he really, really loved doing."
Kellyanne Conway is still loyal to Donald Trump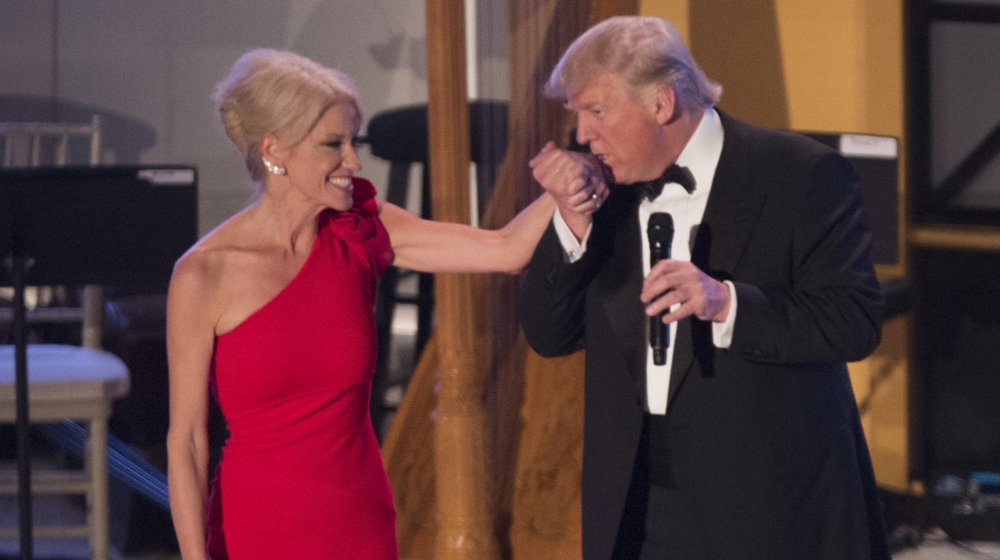 Pool/Getty Images
While Conway has always been supportive of the president, the same can't be said for other members of her family. Her husband, George Conway, has been critical of Trump and supported his impeachment. He once wrote an article for The Washington Post denouncing Trump as "a racist president." Her daughter, Claudia Conway, has also been vocal about her anti-Trump stance, making headlines in July for her criticism of the president. The 15-year-old recently tweeted that her mother's job "ruined" her life.
In spite of the differences in the Conway family's politics, though, Conway has remained loyal to Trump — even in her resignation letter. While Conway announced she was quitting her job, she affirmed her loyalty to the Trump campaign by not cancelling her plans to speak at the 2020 Republican National Convention.
"As many convention speakers will demonstrate this week, President Trump's leadership has had a measurable, positive impact on the peace and prosperity of the nation, and on millions of Americans who feel forgotten no more," she said in her announcement. Per Newsweek, Conway is still slated to speak along with other people who are close to Trump including several of his family members and VP Mike Pence.