The Stunning Amount Of Money Melania Trump Has Made On Her Own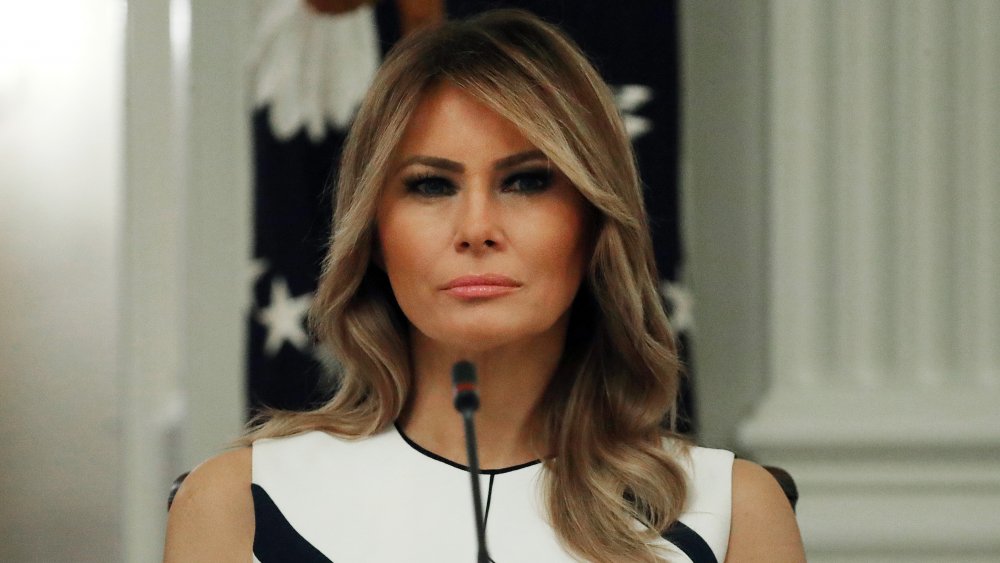 Chip Somodevilla/Getty Images
We may receive a commission on purchases made from links.
Melania Trump, our current FLOTUS, has quite an interesting background. She was born into a fairly well-off family in Slovenia, which was then part of the gone-with-the-'90s country of Yugoslavia and part of the Soviet bloc. Her father was a brash, yet extremely successful, businessman with a taste for the finer things in life (hmm, bit of foreshadowing there), while her mother was a beauty with an eye for fashion. Young Melania Knavs, as she was known at the time, began modeling at the age of 16. A few years later, she signed with an agency in Milan and changed her last name to the more German-sounding Knauss.
GQ reveals that Melania was fairly successful in Europe, but never achieved supermodel status, so in 1996 she decided to try her luck in New York. Things got off to a good -– if somewhat shady –- start, as The Guardian notes that her first seven weeks of modeling gigs, netting her over $20,000, were undertaken before she obtained legal permission to work in the U.S. While Melania continued to do pretty well for herself, she was starting to get on in model years at the advanced age of 26 and often lost out on jobs to younger models. There's no record of Melania's actual net worth during her single years, yet it seems she was hardly living in poverty at the time. Still, she was undoubtedly relieved for her future once she started dating billionaire Donald in 1998.
Melania Trump's net worth today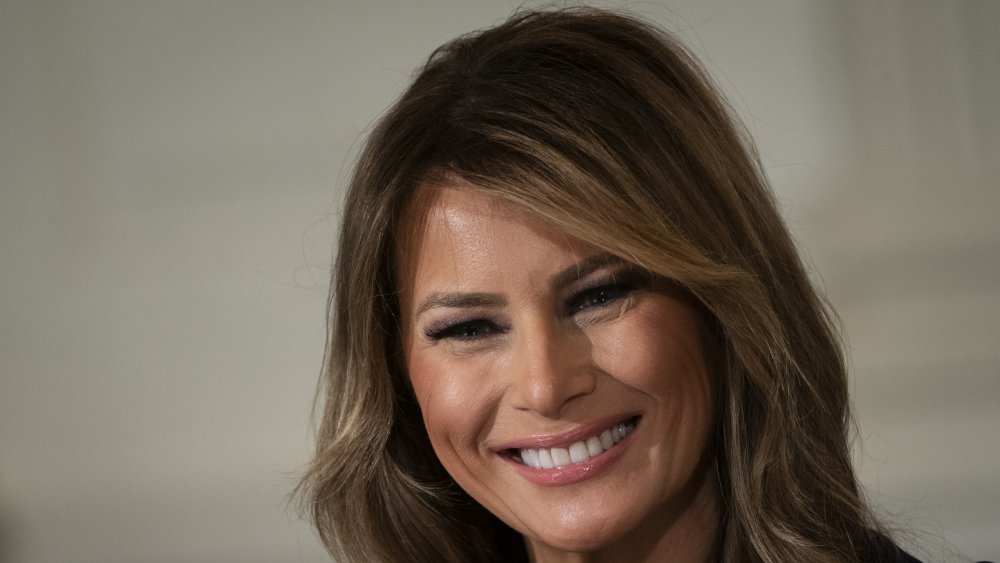 Drew Angerer/Getty Images
Before Melania walked down the aisle in her $100,000 Dior wedding dress (via GQ), she of course signed a prenup. As Donald Trump told CNN's Larry King in 1997, "I'm a big pre-nup believer." Well, according to The Washington Post reporter Mary Jordan in her 2020 book The Art of Her Deal, Melania cannily renegotiated that prenup before agreeing to move into the White House in 2017. Whether or not that rumor is true (Stephanie Grisham, Melania Trump's chief of staff, categorically denied it), the future former third Mrs. Donald Trump would still walk away with a hefty chunk of change should the couple's romance ever head south.
Apart from any potential divorce settlement, Melania also has some business savvy and skills to fall back on, having previously launched a QVC jewelry collection as well as a skincare line. She also has, according to Celebrity Net Worth, assets totaling $50 million that she holds in her own right apart from her husband's billions. These assets include the $2.9 million she won in a lawsuit against the Daily Mail, a British tabloid that had accused her of providing certain "adult entertainment" services to her modeling clients. She also owns a $1.5 million,1-bedroom apartment on the 33rd floor of Trump Tower where the couple jointly own a penthouse occupying the 66th, 67th, and 68th floors. So, no worries about Melania. She and Barron are bound to be okay no matter how the election (or the marriage) turns out.