Expert Reveals What Tiffany Trump's Body Language At The RNC Really Means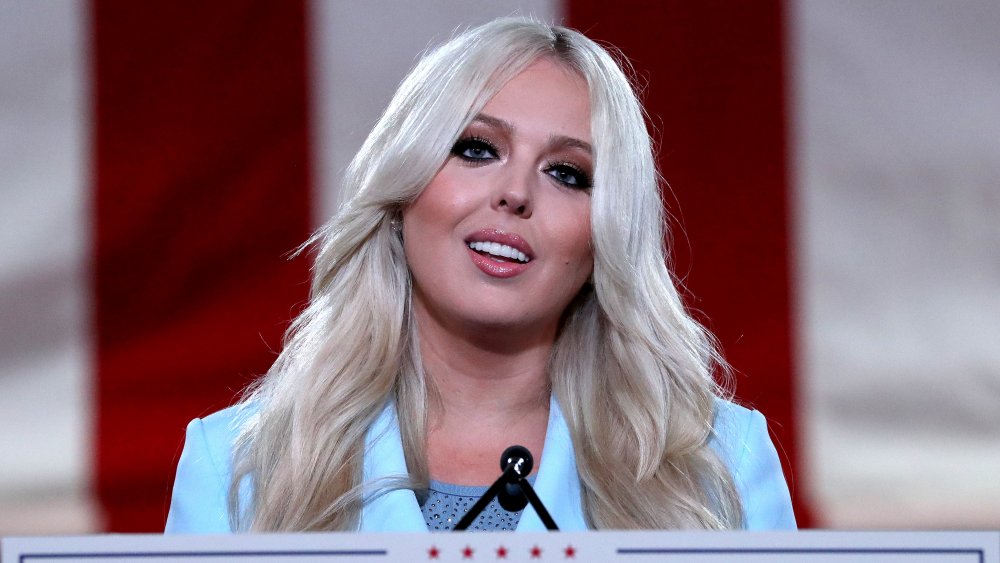 Chip Somodevilla/Getty Images
Along with being the President of the United States, Donald Trump is the father of five children: Donald Trump Jr., Eric Trump, Ivanka Trump, Barron Trump, and Tiffany Trump. The latter — Donald's daughter with his second wife, Marla Maples — is a socialite, a graduate of Georgetown Law School (via Vanity Fair). She's also someone who is willing to take the stage on her father's behalf, which is exactly what she did on the second night of the Republican National Convention in August 2020.
"Since speaking at the Republican Convention four years ago, so much has changed for the world, for our country, and for my family," Tiffany said, referring to the speech she made before her father was first elected (via YouTube). She later added that when it comes to this election, she "urge[s] you to make your judgment based on results and not rhetoric."
If you take Tiffany's speech to heart, then you may be interested in more than what she said, because body language expert Dr. Renée Carr, a psychologist, as well as a political and corporate advisor, exclusively revealed to The List that the behavior by the president's youngest daughter may have had just as much — or even more — meaning than her words.
Tiffany Trump is a 'daddy's girl'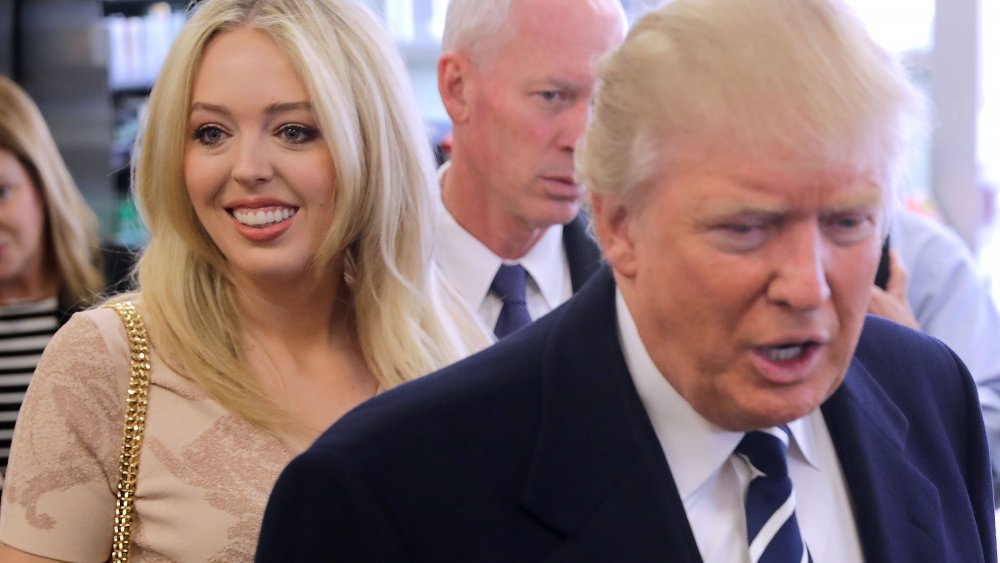 Chip Somodevilla/Getty Images
When Tiffany stepped up to the mic at the Republican National Convention in 2020, Carr says that she showed signs of "true sentiment for her family and that they have indeed experienced several changes during her father's presidency — all of which were not pleasant." While Tiffany may have wanted your compassion regarding her experiences, Carr explained that she seemed to be trying to elicit the same emotion when she widened her eyes while talking about "students across the world," "freedom vs. stagnation," and the "divisiveness and fear amongst us."
"The use of widening eyes when talking to another person from which you want something is often a technique used to evoke the sympathy from whom the request is being made," Carr noted. "Consider cartoons that show a puppy or child suddenly having wide eyes when asking for a treat." Tiffany's "repeated use of this technique," shows that she's "likely ... a 'daddy's girl' and very much catered to by her father. ... She likely views him as her greatest protector and provider."
Carr notes that she does speak from the heart when talking about the media and how she perceives its treatment of her father. "She cringes her nose and forehead in exasperation when telling of 'only one viewpoint is acceptable,'" Carr says. "She sighs at the end of this statement as further communication of her frustration with the media. She truly does not think her father or family has been treated fairly in the media."
While Tiffany apparently clearly displays her true feelings towards her family's situation and her father, those weren't the only things that she wasn't able to hide.
Tiffany Trump wasn't totally honest and authentic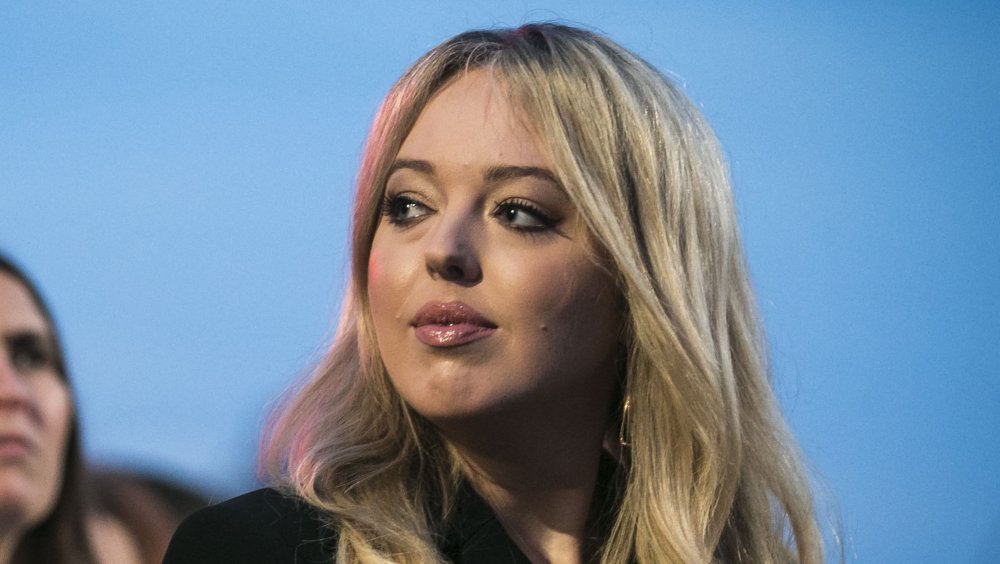 Pool/Getty Images
Tiffany may have been trying to connect with voters during her 2020 RNC speech, however, Carr told The List that at points, her behavior hinted at the fact that she wasn't being totally sincere. For example, when Tiffany said that "our generation is unified," and touched on "what type of country we want to live in," Carr says that "she looks up and to the right which indicates she does not truly believe she is part of the cohort. Instead, she may perceive herself as similar in age and career development, but not as 'same' in qualifications or opportunities; nor does she attribute sameness to herself when saying 'country WE want.'"
Beyond that, Carr notes, "Tiffany also repeatedly looks to the side or down when talking," which "often conveys dishonesty or less than 100 percent authenticity and the avoidance of direct eye contact to, therefore, avoid being detected as not being fully honest. She first does this when saying 'I can relate to so many of you who might be looking for a job.' She also does this when saying: 'based on results,' 'keeps people mentally enslaved,' 'why are we prevented from seeing certain information,' 'diversity of ideas,' [and] 'we believe in freedom of expression.'"
There's also the fact that "she exhibits condescending body language," and "her hands push out when stating 'all faiths,'" hinting at the fact that "she may not truly believe in the support of 'all' faiths."
It seems clear that what a person does can reveal so much more than what they say.