The Most Expensive Engagement Ring In The Trump Family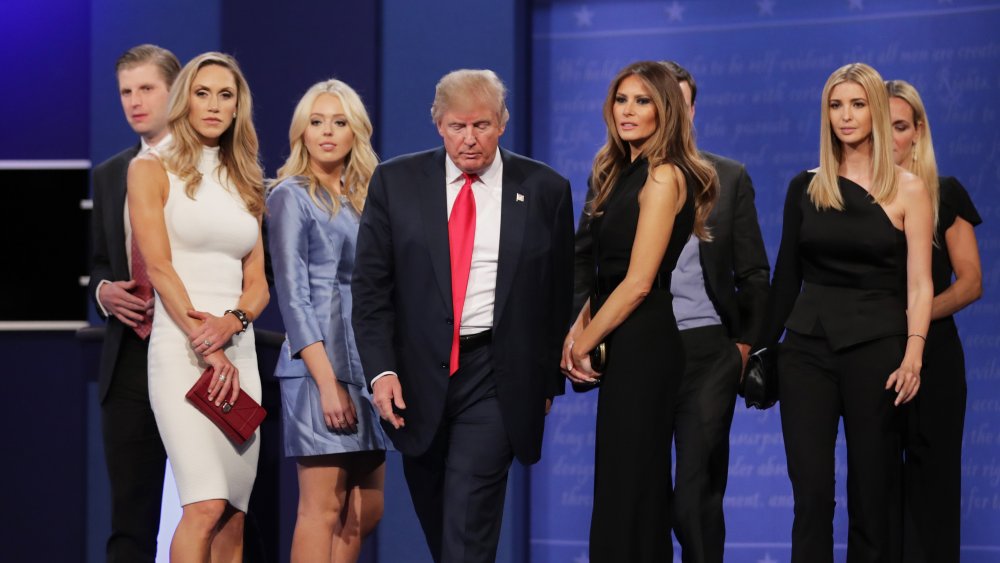 Chip Somodevilla/Getty Images
The Trump family has a lot of money and, as you would expect, the ladies have the kind of bling that goes along with it. The engagement rings sported by members of the Trump family are large and gorgeous and cost quite a bit of dough, but whose is the most expensive?
Trump's daughter, Ivanka Trump, has been married to Jared Kushner since 2009. While Kushner proposed with a stunning ring worth quite a chunk of change, Ivanka is rarely seen wearing it. "The ring is rumoured to be a 5.22 carat, D Flawless, cushion cut diamond on a diamond encrusted band which would be worth about £400,000," Tobias Kormind, the managing director of jewelry brand 77 Diamonds told Express. How much is that in U.S. currency? More than $500,000.
Donald Trump Jr.'s ex-wife, Vanessa Trump, also received an extraordinarily expensive engagement ring in 2004, but it didn't cost the Trumps a dime. The New York Post reported that the president's son proposed with a $100,000 ring that he was given in exchange for a public proposal in Bailey, Banks & Biddle jewelry store and making himself available for "promotional opportunities." While there's no official word on how much Lara Trump's engagement ring cost, Page Six noted that it came from Ivanka Trump's jewelry line, so it's likely that Eric Trump got a family discount from his sister when he proposed to Lara in 2013.
Donald Trump's first two wives received comparatively modest rings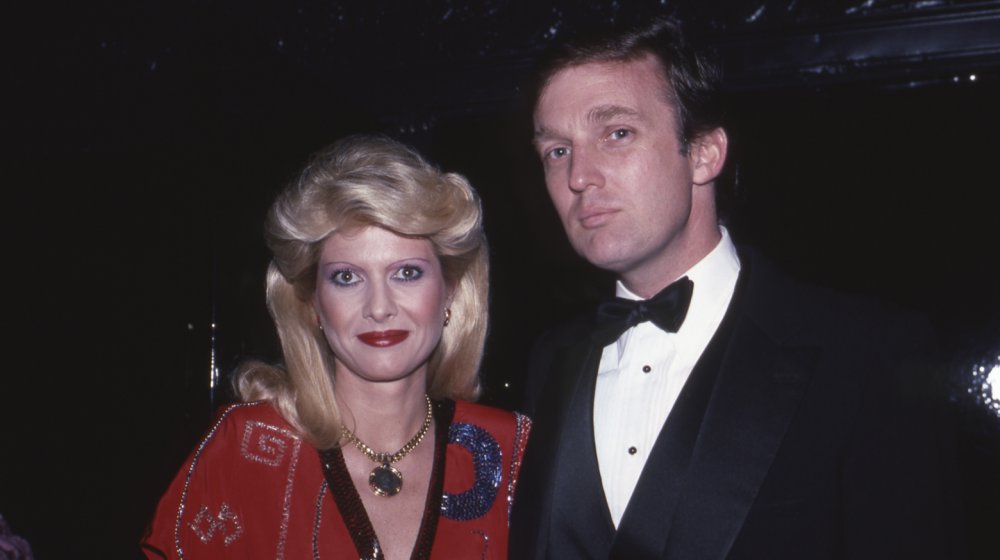 Sonia Moskowitz/Getty Images
That brings us to the rings Trump proposed to his wives with. There's no word on how much money spent on the ring he gave his first wife, Ivana Trump. According to Vanity Fair, though, Trump reportedly told friends early in the marriage that he would "would never buy Ivana any decent jewels" because he didn't want her to have "negotiable assets." As noted by CheatSheet, the prenup that Ivana signed allowed her to keep all of the jewelry she obtained during the marriage, which may have been Trump's reasoning behind not wanting to buy her expensive diamonds.
Trump proposed to his second wife, Marla Maples, with a 7.45 carat diamond ring from Harry Winston. Forbes reported that Maples sold it to a collector for $110,000 following her 1999 divorce. In 2016, the ring was purchased at auction for $300,000.
Melania Trump's engagement ring is the most expensive of the bunch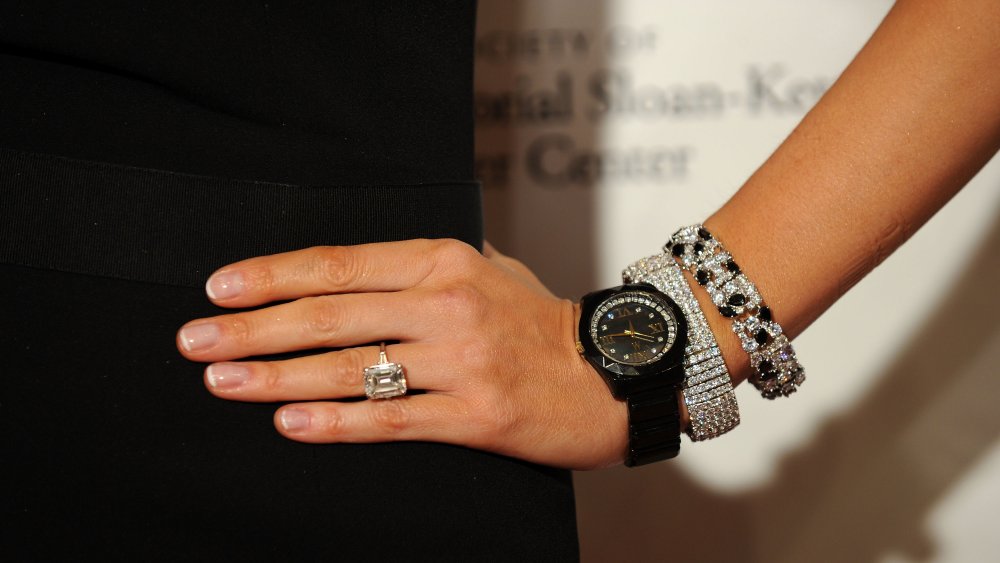 Bryan Bedder/Getty Images
Trump proposed to his third wife, Melania Trump, with a 15 carat diamond ring that reportedly had a retail value of $1.5 million. While some outlets reported at the time that Graff Diamonds gave Trump the ring for free, supposedly for the free publicity that it would bring them, The New York Times reported that Trump actually got the ring for half price. "Only a fool would say, 'No thank you, I want to pay a million dollars more for a diamond,"' said Trump.
Graff Diamonds later denied the claim that they had given Trump such a substantial discount, though. "We don't sell items for publicity value," said Graff CFO Nicholas Paine in an e-mail to Forbes.
However much Trump actually paid for the engagement ring, it looks like Melania's sparkler is certainly the most expensive in the Trump clan — at least for now.