The Song Fantasia Barrino Loves To Perform The Most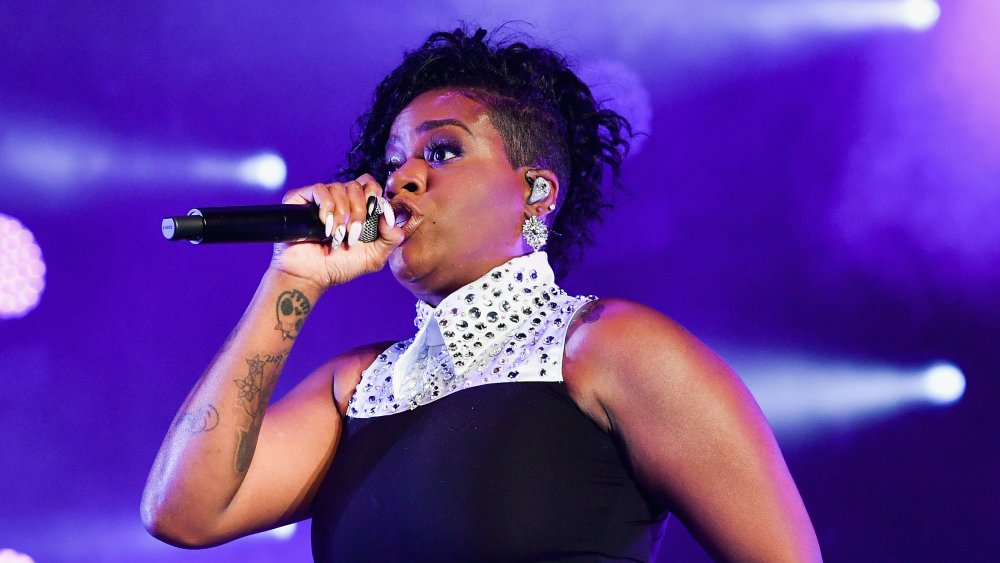 Erika Goldring/Getty Images
Grammy Award winner (and 12-time nominee) Fantasia Barrino took on 2019 with a bang. "I don't have to be held in a box because my gift is too big for the box," she said at the time (via CNN). The singer had moved solidly into the realm of rock soul by the time she released her first independent album, Sketchbook, in October 2019. "Fantasia won't be boxed in," wrote one music reviewer for ABC News.
Since she won American Idol in 2004, the media has honed in on Barrino's struggles. The R&B singer has survived sexual assault and domestic violence, high-profile affairs, the loss of a house, an overdose, and the murder of a family member. Now, she and her music are clearly re-emerging. And Barrino has a blunt answer for fans who worry her music will suffer because she isn't suffering. She told CNN,  "I say to people, "I could no longer keep just listening to music that was sad because that keeps you in a sad place. I no longer want to be in pain."
It's her tumultuous journey that gives Barrino's favorite song to perform an extra layer of meaning. In 2016, she told NBC that "Lose to Win" had a special place in her heart. Why? It "was created in a very trying time in my life and I think people get something out of hearing it. You have to go through what you're going through to make it out on the other side."
Lose To Win has special meaning for Fantasia Barrino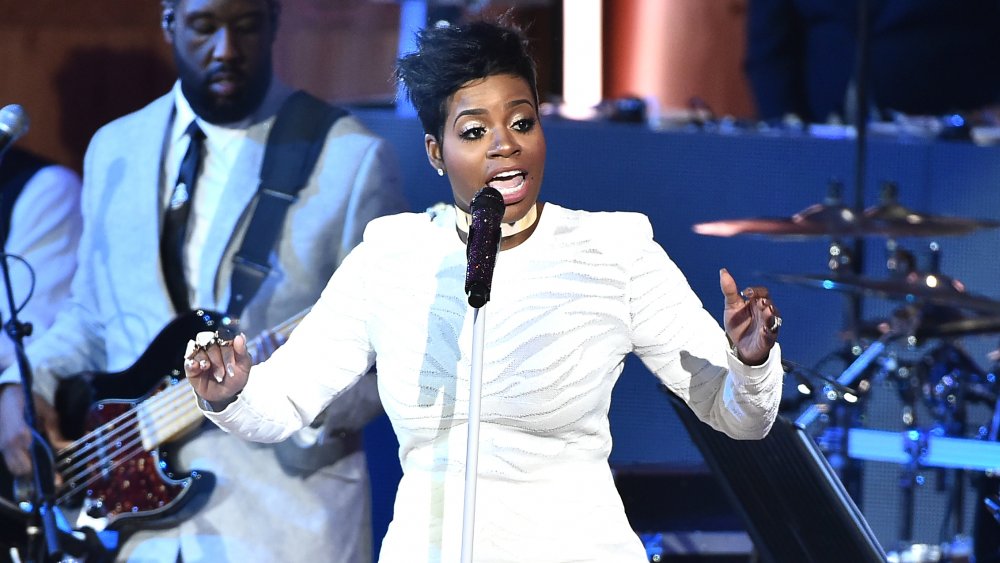 Theo Wargo/Getty Images
Fantasia Barrino's journey into a better place might have started when she decided to put an engagement ring on her own finger. "I was like, 'Whoever puts the next ring on it needs to top this one,'" Barrino told People. She found her answer in her now spouse, Kendall Taylor, with whom she became a second-time grandparent in 2019 (via Essence). It's to him that Barrino credits "bringing out a Fantasia that I didn't even know was there." And if Taylor supported Barrino through the transformation, Barrino is supporting everyone else through theirs when she sings Lose to Win. 
'If it makes you cry, cry, cry, " sings Barrino in her favorite song, "and all you do is fight, can't get no sleep at night, sometimes you gotta lose to win again." It's inevitably an emotional performance for Fantasia Barrino, so much so that her husband has asked her why she gets "messed up" when she performs it (via NBC). It's because she remembers the turmoil she was going through when she wrote it intimately. And looking out at the audience when she performs it, she can see the people going through the same thing. "As a soul singer, my intentions are to minister, heal and to help," Barrino explained.