Is Katy Perry's Champagne Problems A Message To Nick Jonas?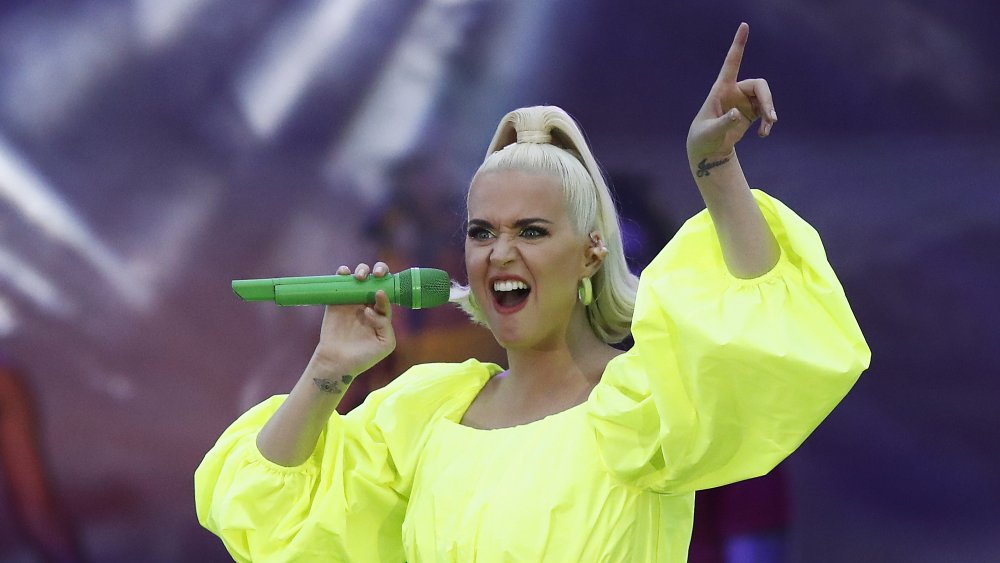 Daniel Pockett/Getty Images
You may have thought you knew what "Champagne Problems" was about: her fiance,  Orlando Bloom. The two, after all, have been through — as Katy Perry sings on the 8th track on her new album — "make-ups to the breakups, times we coulda gave up, we put the dirty work in" (via YouTube). After getting together in 2016 and taking a five-month break in 2017, getting back together in 2018, the pair got engaged (with a $5 million ring to prove it) in February of 2019 (via Elle). 
"We both had to decide to go on that journey separately because it's not my half and your half that makes a whole," Perry told  People, "It's my wholeness and your wholeness that makes this whole thing happen."  In the same interview,  she admitted that "Champagne Problems" was about Bloom. And, on the face of it, there's nothing complicated about the upbeat, fast-based pop track. "I'm a soldier for you baby, I earned all my stripes," sings Perry. The whole Katy Perry-verse, collectively, sights, "ahhh." 
But could "Champagne Problems" also have something to do with Nick Jonas' song of the same name?
Katy Perry's Champagne Problems might be an uplifting note to Nick Jonas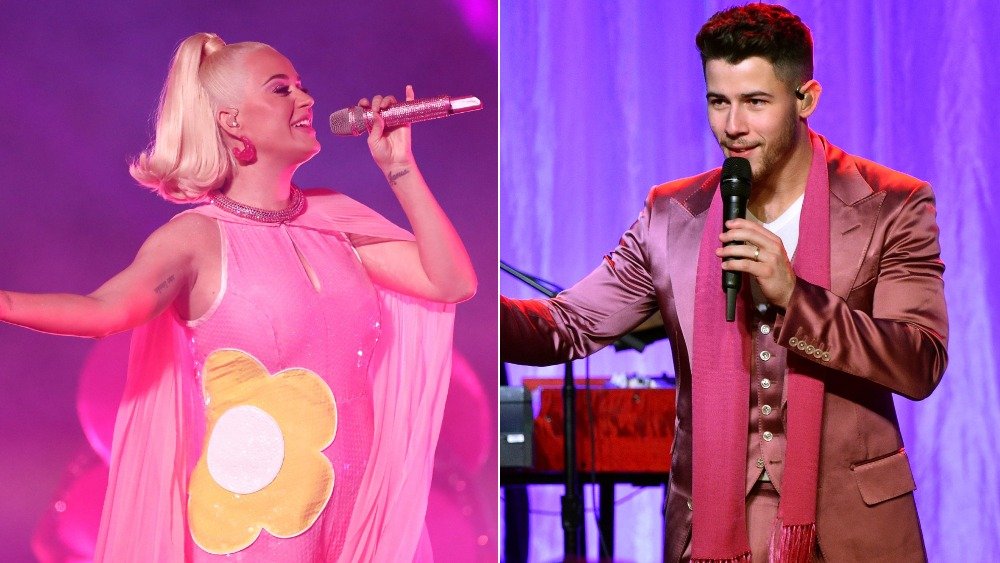 Cameron Spencer, Gregg Deguire/Getty Images
Remember Nick Jonas' 2016 track, Champagne Problems? Yes, it shares the exact same name as Katy Perry's song. The similarities don't stop there. Both recording artists have broken away from their Christian pop backgrounds, redefining the boxes that the music world originally stuck them in (via Rolling Stone and Irish Times). And then there's the fact that both Perry's and Jonas' "Champagne Problems" follows the evolution of intense, romantic relationships, ones that they both thought were going to last. 
 But where' Katy Perry belts out, "I'm so glad we made it this far, 'cause, baby, all we got, are champagne problems now," the "Champagne Problems" that Nick Jonas sings about seem to be a much darker, prequel to Perry's. "We were the opposite of breaking up," sings Jonas, "can't believe I'm losing you, we just opened up too soon, we got champagne problems, only one way to solve 'em, raising our glass 'cause it's our last." 
Is Katy Perry picking up where Jonas' 2016 track left off? Is she perhaps, tracking the evolution of the ups and downs of a relationship, pulling Jonas from his 2016 heartbreak, and showing him that there's a world where champagne toasts continue, eternally, a world where "champagne problems" — while they exist — are much "bubblier?"